OBITUARIO
Carmen M. Colon
3 enero , 1948

–

20 noviembre , 2021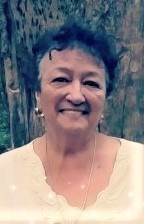 Obituary Carmen Milagros Colón, 73, went to meet the Lord on November 20, 2021, after a hard-fought battle with cancer. Although the angels may not have been ready for her, we are positive that they haven't stopped laughing since she arrived. Born in Santurce, Puerto Rico, to José Colón y Ana Maria Hernandez, and raised in New York City by her grandparents, Vicenta y Martin Colón, Carmen was one in a million. She was caring, compassionate, kind, and had an enormous amount of faith in God, although, in her younger years, she would skip out of her catechism classes to play with her friends. It was in the church where she developed her love for music. She joined the church choir and often sang at church events, weddings, and was once given the opportunity to sing with Sammy Davis Jr. She also developed her love for Bingo when attending church "after hours". She could spend hours in the smoke-filled Bingo halls and loved her scratch-offs and playing the lottery. She was an exceptional cook, never measuring but always having enough to turn the smallest amount of food into a meal for the neighborhood. Always willing to lend a helping hand whether you were family, a friend, or even if it was her first encounter, once you met her, you were her friend for life and she would be willing to help you with whatever you needed. She always found the good in everyone. Her stories and jokes while a little risque, and many, would have you laughing so hard you'd forget any problems you might be having, and whenever she walked in a room she would leave everyone with a smile. She was creative, innovative, and always had multiple uses for many things such as coffee filters, (those who know, know). She had a gift, a joy for life, and left her indelible mark on us all including the large family she leaves behind whom she was very proud of. In the end, she would say, she didn't hit the lottery as she had always dreamed of but, she hit the lottery when it came to her children, grandchildren, and great-grandchildren. In her final days in hospice, she laughed, joked, danced, and made sure that everyone knew she enjoyed her time here with us. She was surrounded by the love from her five children, Renee Lopez (Green); Maria AbdoulKarim (Abdoul); Stephen Lopez; Lisette Colon; Selina Colon (Lazzarro); Sixteen Grandchildren, Juan (Sara), Julio (Renee), Stephanie, Joshua (Katelyn), Jordan, Oliver, Alexandra, Laylaa (Craig), Iman, Alliyah, Brianna, Christipher (Hannah), Yusuf, Isaiah, Elijah and Amara; and twelve great-grandchildren; Isabella, Serenity, Juan III, Julio Jr., Juliana, Natalie, Heaven, Olivia, Norah, Luca, Alexander, and Alina, along with many of her close family and friends. Her celebration of life will take place on Saturday, December 4, 2021, between 4:00 p.m. - 7:00 p.m. at Craciun-Berry Funeral Home located at 7200 Detroit Road, Cleveland Ohio, 44113. In lieu of flowers, Mom would have hoped that you will do an unexpected and unsolicited act of kindness for someone in need in her name. We would also like to thank the wonderful caregivers who have assisted and provided great care for her during her time of need. God bless.
VER MÁS
VER MENOS
FAMILIA

Renee Lopez (Green); Maria AbdoulKarim (Abdoul); Stephen Lopez; Lisette Colon; Selina Colon (Lazzarro

Loving children
Servicios Previos
sábado,
04 diciembre, 2021
Visitation
sábado,
04 diciembre, 2021
Memorial Service
En Memoria De
Carmen M. Colon
Ayude a contar la historia de la vida única de su ser querido. Deja un recuerdo o comparte una foto debajo para mostrar tu apoyo.