OBITUARIO
Hank W. den Haring
3 enero , 1931

–

22 septiembre , 2022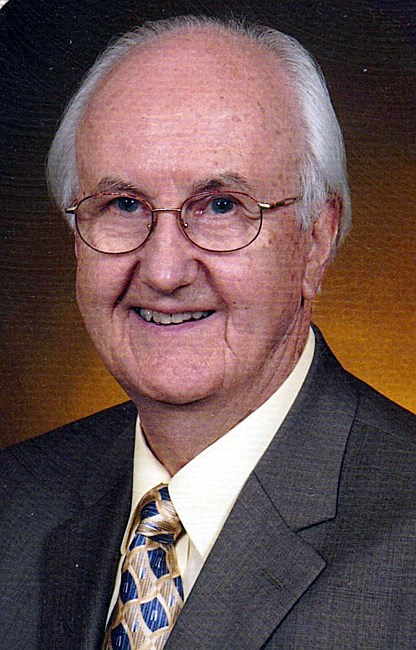 Hank W. den Haring, age 91, of Columbus, Georgia passed away on Thursday, September 22, 2022. A celebration of Pastor Hank's life will be held Tuesday, September 27, 2022 at 11:00 AM at Schomburg Road Baptist Church, 7155 Schomburg Rd., Columbus, Georgia with Reverend Buddy Lamb officiating. Visitation for family and friends will be one hour prior to the service. Hank was born on January 3, 1931 in Rotterdam, Netherlands Europe, to Johannes and Gerardina den Haring during the Great Depression. He is survived by his loving wife Jo-Ann Rita Lightcap-den Haring; son, David Andrew den Haring and wife Ziyan Cheng of Atlanta GA; son Jonathan Michael den Haring and wife Amy Rosenthal of Mechanicsburg, PA; granddaughters Catherine & Diana den Haring of Atlanta; sister, Annika den Haring of Voorburg, Netherlands; sister-in law Janice Henson of Columbus, GA; sister-in-law Jean Lightcap of Philadelphia, PA; brother-in-law Robert Davis and wife Mindy of Philadelphia, PA; niece Joan Evans of Levittown, PA; niece Ann Marie Holler of Philadelphia, PA; nephew Michael Lightcap of Philadelphia, PA; nephew Peter Kroon of Switzerland Europe. During his early childhood Hank was kept from bleeding to death from a slashed wrist and from a peppermint candy lodged in his windpipe - this due to his praying mother. During WWII his family was spared from starvation, freezing from lack of coverings and heating fuel, barely escaping being bombed as enemy planes roared over his family home. His father was arrested in a café for giving sanctuary to a Jewish couple and taken to a concentration camp at Neuengamme, Germany where he died January 2, 1945, one day before Hank's fourteenth birthday. Holland was finally liberated by Canadian troops in May 1945. In his early adulthood Hank received Jesus Christ as Lord and Savior (Oct. 1953). Shortly thereafter he immigrated to Canada where he worked as a ranch hand. At another time he was a scaler in a logging camp, and a sales clerk in Simpson Sears. Having felt the call of God upon his life, Hank went to Seattle, WA to attend a Missionary Bible Training Center and upon graduating was ordained with the Assemblies of God. During his studies, he and a friend went on a fishing weekend. As darkness began to fall, they wanted to take a short-cut across a snow pocket. Twice as he stepped forward, he felt a hand on his chest pushing him back to safety. The two men then took the longer path around and looking back on the other side of the trail, they saw the deep ravine. They surely were spared from falling to their deaths. An angel from God miraculously intervened. During a missionary trip in Mexico, boarding a bus, he didn't get the seat he desired. The bus barreling down a rough road at breakneck speed, collided with a cement truck. Screaming and pandemonium ensured and powdery dust filled the cabin. As it cleared and passengers were assessing injuries, Hank tried to get up from his seat. He felt a heavy slab of glass in his lap. Side windows were intact. The pane from the windshield had flown onto his lap. It could have decapitated him. Again, God delivered him. The chosen seat that he wanted – the two passengers had their legs mangled under the bench as the bus peeled back like a sardine can. Hank preached the Gospel well over 70 years, having done missionary evangelism with the Abram brothers early on and co-evangelist with T. L. Osborn. He had pastored and co- pastored several churches and ministered in seventeen nations of the world. He loved God's Word, caring for the people of God, and experiencing the moving of God's Holy Spirit as lives were being blessed. Hank's proudest moments were his marriage to his wife, Jo Ann, and the births of his two fine sons, David and Jonathan. His pride in their accomplishments and the loving husbands they are goes without saying. His hope is to see them again in God's Kingdom where death no longer separates loved ones and no more tears are shed. He truly loved his family. LOVING TRIBUTE Philippians 1:6 "For I am confident of this very thing, that He who began a good work in you will perfect it until the day of Christ Jesus? Seeing Christ is our end goal; the faithful Christian will seek to grow in godliness until the day he or she dies or Jesus returns. God is the one who saved us by His great mercy and because of His great love for us. After living with Hank these 56 years, he never dissipated in his devotion to the Savior. I wrote this little poem in his birthday card. He then had me inscribe it in his bible. The years have passed, your hair turned gray-er, But you have remained a steadfast pray-er. Leading, guiding our home with grace, Lovingly caring without giving up pace. Ninety years, fifty-four of them mine, Our lives have been peaceful, sublime. Still looking ahead for all that God has In store for us as the years pass. HE WAS MY HEART! Fond memories and expressions of sympathy may be shared at www.shcolumbus.com for the den Haring family.
VER MÁS
VER MENOS
FAMILIA

Jo-Ann Rita Lightcap-den Haring

Loving Wife

David Andrew den Haring (Ziyan Cheng)

Son

Jonathan Michael den Haring (Amy Rosenthal)

Son

Catherine & Diana den Haring

Granddaughters

Annika den Haring

Sister

Janice Henson

Sister-in-law

Jean Lightcap

Sister-in-law

Robert Davis (Mindy)

Brother-in-law

Joan Evans

Niece

Ann Marie Holler

Niece

Michael Lightcap

Nephew

Peter Kroon

Nephew
Servicios Previos
martes,
27 septiembre, 2022
Visitation for Family and Friends
martes,
27 septiembre, 2022
A Celebration of Pastor Hank's Life
En Memoria De
Hank W. den Haring
Ayude a contar la historia de vida única de su ser querido. Deje un recuerdo o comparta una foto o video a continuación para mostrar su apoyo.