OBITUARIO
Richard Alexander Gunoff
22 junio , 1926

–

14 noviembre , 2021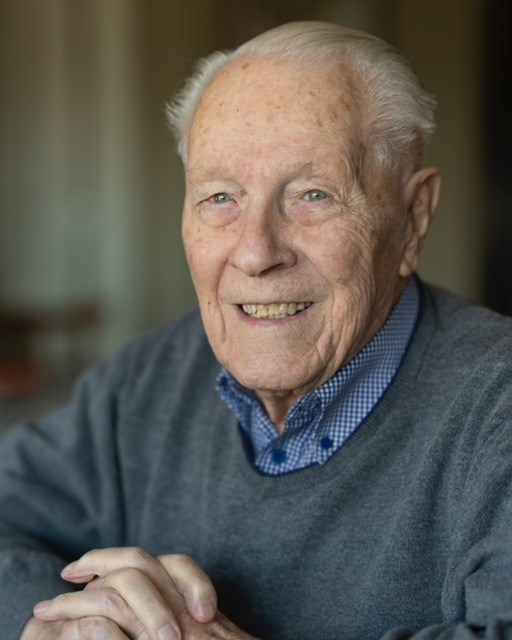 GUNOFF, Richard Alexander (Dick) – Passed away peacefully at Cottonwoods Care Home in Kelowna, B.C. on Sunday November 14th, 2021, at the age of 95.
June 22nd, 1926 – November 14th, 2021 (Age 95 years) June 22nd, 1926, D'arcy Saskatchewan November 14th, 2021, Kelowna, British Columbia
Richard is survived by his Best Friend and Loving Wife of 69 years, Maxine Winona Gunoff. Children; Marla, Clark (Rose), Brent, Jana (Ron). Grandchildren; Jesse, James, Erin, Lisa, Wade, Cody, Courtney, Kyle (Julie), Tyler (Tori), Sydney (Sean). Great Grandchildren; Mason, Hannah, Luke, Harlyn, Henry. Sisters: Bessie, Silvia (Nelson), Thelma. Sister-in-law; Trudy
Richard was predeceased by his parents Alexander and Nettie Gunoff. Brother; Gordon Gunoff. Sister in laws; Karen McDonald, Lorraine Greene. Brother in laws; Grant Dunn, Ray Inkster, Merve Greene. Dick was born on a farm in D'Arcy Saskatchewan, June 22nd, 1926. He went to public and high school in D'Arcy and joined the army in February 1944. He returned to Kindersley Saskatchewan after the war and trained in photography and owned his own photo studio.
He married the "love of his life" Maxine Winona MacDonald on July 30th, 1952. They then moved to Santa Barbara California, USA and enrolled into the Brooks Institute of Photography, Motion Picture & Television Production from 1956-57. He worked as a camera man for Walter Perkins Films (which was a subsidiary of the Walt Disney Productions) on two films; "The Pigeon that Worked a Miracle," shown in 1958, and then in Joshua Tree California on "The Wild Burro of the West" shown in 1960.
They moved back to Kindersley Saskatchewan, then commuted back and forth to Ontario working for the National Film Board. He then worked as System Manager for Midwest Antenna Systems Ltd. and Producer for MAS-TV a closed-circuit television studio.
In early 1963 they moved to Kelowna where he managed the new Mid-West Antenna Company which later changed to Black Knight Cablevision, then later changed to Kelowna Cable, then Shaw Cable. The Okanagan Valley was a beautiful spot to raise a family and Kelowna was a small community at the time.
Dick spent his early years in Kelowna volunteering and sharing his lighting expertise for many musical theatres shows and plays at the Kelowna Community Theatre.
He was involved in the Kelowna International Regatta for many years, and in 1969 he was Director General. During the Regatta years, the first Regatta float was built and Dick and his family travelled to different cities for their festivals to show off the Regatta Float.
Dick retired from cable TV in 1984. He was then offered a job as Regional Coroner in 1985 to 1997. After 12 years, he decided to fully retire at the age of 71 years.
He was also heavily involved in the Kelowna-Veendam Sister City Association with taking veterans over to Veendam Holland until 2015.
Dick was with the Sloan Light Infantry 1944 – 1947, then after the war he transferred to the BCD's (British Columbia Dragoons) for 34 years.
Dick was in the reserve army from 1953 until 1983 holding the rank of Regimental Sergeant Major. He was also with the RCMP Auxiliary from 1975 – 1985 as well as a long-standing member of the Kelowna Legion #26.
Dick was well known and always respected in his community. He was a diligent worker and always performed every task to the fullest.
Dick and Maxine along with his sister in law and brother in law formed a family band and spent many years entertaining the seniors in many care homes in Kelowna. Dick was the guitar player of the group. Dick contracted covid in December of 2020 and was admitted to Kelowna General Hospital for care which eventually led him to needing long term care at Cottonwoods Care Center.
On November 14th, 2021, at 12:40am, Dick passed away peacefully with family by his side. He was loved dearly by his family and friends. His kind heart and warm smile will be forever missed. The family would like to thank the Covid unit at KGH and all the staff at Cottonwoods Short Care and Long-Term Care for their care and compassion for Dick.
A Celebration of Dick's Life will be held on Saturday, November 27th, 2021 at 1:00 PM. Due to Covid restrictions the family is asking that attendees will have to show proof of vaccination and government issues photo in order to attend the services, wear a mask, as attendance will be limited, if you wish to attend please email clark_gunoff@hotmail.com.
The service will also be livestreamed for those that cannot attend by going to the funeral home site at www.firstmemorialfuneralkelownma.com, where you can also leave a condolence for the family if you wish. Arrangements entrusted with First Memorial Funeral Services, Kelowna, BC 250-762-2299
VER MÁS
VER MENOS
En Memoria De
Richard Alexander Gunoff
Ayude a contar la historia de la vida única de su ser querido. Deja un recuerdo o comparte una foto debajo para mostrar tu apoyo.