Avis de décès
James A. Stockton
28 septembre 1949

–

2 janvier 2021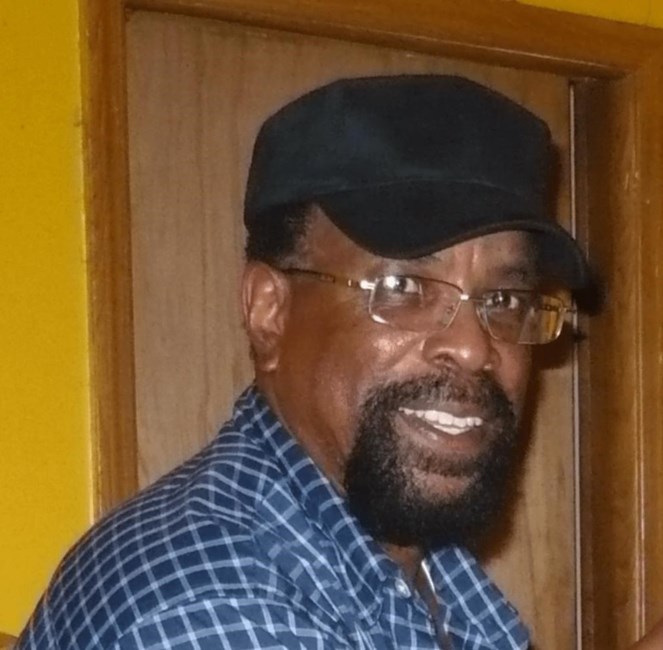 Obituary James A. Stockton
James Albert Stockton was born on September 28, 1949. He was the son of George Stockton and Alice Ruth Richardson.
James was baptized during his youth at New Garfield Missionary Baptist Church.
James received his education from Indianapolis Public Schools. While attending Arsenal Technical High School, he decided to enlist in the United States Marine Corps.
He served in the military from June 20, 1968 - June 19, 1972. He fought in combat during the Vietnam War and earned the Purple Heart. He also earned his GED and then graduated with an associate degree from Ivy Tech Community College.
For the majority of his career, James worked for two companies, AM General and Rolls-Royce Corporation. At Rolls-Royce Corporation, he served as a Skilled Trades Parts Inspector.
James was an avid gardener. He grew a variety of fruits and vegetables each year and kept some for himself and shared the rest of his harvest with family and friends. Nicknamed "The Professor" by his mom, he could regularly be found reading a book and anyone near him would find themselves on the receiving end of the information he had learned. In addition to reading books, he loved watching football and read the newspaper daily. He rarely missed an opportunity to complete the crossword puzzles and sudoku puzzles in the paper.
James enjoyed building and creating; he always had different projects he was completing. However, those projects never interfered with his devotion to his family and friends. He was known to be dependable. If a person needed help, no matter the hour, he was there.
James was married to his wife, Lisa, for 35 years. He loved spending time with his three daughters and four grandchildren. He enjoyed making games for them to play in his backyard.
James Albert Stockton, also called Jim by family and friends, departed this life on January 2, 2021.
James is survived by his wife Lisa K. (Towns) Stockton; daughters Shawnta (Jermaine) Barnes, Alice Stockton, Sherry Stockton; siblings Paul E. Stockton, Martha Stockton, Ruth (Ronnie) Curry, Everett Stockton; four grandchildren, Zoe Bruce, Jeremiah Barnes, James Barnes, Phoenix Bruce; and a host of other relatives and friends.
Service for James will be held, 12:00 pm, Wednesday, January 27, 2021, at Williams and Bluitt Funeral Home Peoples' Chapel, 5252 E. 38th Street, Indianapolis, Indiana, with visitation held from 10:00 am until time of service at 12:00 pm, all taken place at Williams and Bluitt Funeral Home. Visitation is open to the public, but upon the family's request, the service will be private.
Interment will follow at New Crown Cemetery, 2101 Churchman Avenue, Indianapolis, Indiana.
Fond memories and expressions of sympathy may be shared at www.williamsandbluitt.com for the Stockton family.
VOIR PLUS
VOIR MOINS
Services Précédents
mercredi,
27 janvier, 2021
Funeral Service
En mémoire de
James A. Stockton
Aidez à raconter l'histoire de la vie unique de votre être cher. Laissez un souvenir ou partagez une photo ci-dessous pour montrer votre soutien.