Avis de décès
Charles Thomas Stegall
20 juin 1955

–

13 mars 2021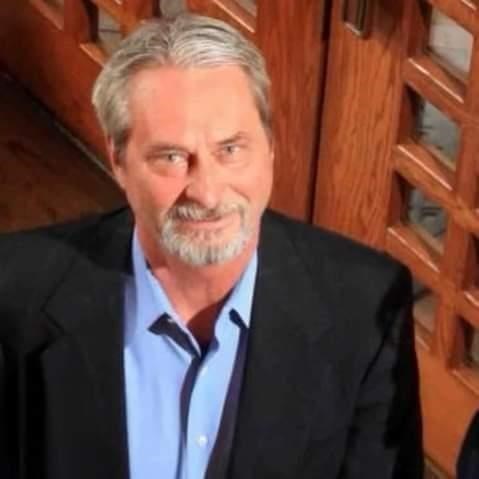 Charles T. Stegall June 20, 1955 – March 13, 2021 Charles T. Stegall passed away at his home on March 13, 2021, surrounded by his family following a courageous battle with cancer. Chuck was born in Greenfield, Iowa on June 20, 1955, he was the youngest of 5. His parents, Tom and Waneta, brought his brother Tim, and his sisters Cheryl, Carol and Pam to Maryvale when Chuck was just seven years old. Chuck was a standout in high school athletics, which included gymnastics, as well as achieving the elusive rank of Eagle Scout. After high school, Chuck attended Arizona State University - "ASU" - and remained a "Sun Devil" throughout his life, as well as a huge Cardinals fan. Chuck received his law degree from ASU in 1980. His legal career started at the Phoenix law firm of Lee, Theisen & Eagle, where his practice focused on fiduciary litigation, legal malpractice, and business representation. Chuck became a named partner in the firm in 1984, and in 1989, the law firm became Stegall, Katz & Whitaker, P.C., serving businesses and individuals with their combined unique legal needs. They were committed to working with their clients to achieve their goals in a responsive, timely, and cost-effective manner. Chuck best liked to describe his law practice as the "General Practice of Law and Special Situations." Under his leadership, SK&W grew into a well-respected law firm in Phoenix. The success of the firm was driven by its commitment to providing the highest quality legal service, while creating a team environment that valued every lawyer and staff member. The firm included the team of Marty Katz, Phil Whitaker, Sharon Kirby, Charlotte Maddux, Ginny Hahn, and Tara Contessa. His satisfaction always came from the success of the team. This success is clearly evidenced by the long client list of highly-respected businesses and individuals that reads as a "Who's Who" of Arizona. In 2020, Chuck started the law firm of Charles T. Stegall, PLLC, and earlier this year, he hired his new partner, Jenine Smith. Approximately 20 years ago, Chuck pioneered the process of owning property in Mexico through an Arizona limited liability company. Through that ingenious process, he assisted in close to 1,000 transactions in which American citizens bought and sold property in Mexico utilizing that LLC process. In addition to his illustrious legal career, Chuck was truly a pillar of the community who always made time in his over-booked schedule to serve others. The mention of Chuck's name was never absent of a comment on how unselfish he was with his time or attention. Chuck spent hundreds of hours fund-raising for numerous charities, which included Homeward Bound (in which he participated in a Diaper Drive each year), ASU Men's Gymnastics, Boys & Girls Clubs, St. Vincent de Paul, St. Mary's Food Bank, and Shriner's Hospital for Children, to name a few. Chuck served as legal counsel for over 30 years to Arizona's first female governor, Governor Rose Mofford, who referred to him as her "son." Along with Rose, he assisted the Arizona Highway Patrol Association. Rose held a special place in Chuck's heart, and he cared for her in her later years. Chuck is preceded in death by his parents Tom and Waneta (Weed) Stegall and his beloved son, Justin Stegall. He is survived by his wife, Janie (Schenamsgruber), brother Tim (Sue) Stegall, sisters Cheryl (Jim) Machac, Carol (Kevin) Motyl, Pam (Phil) Lavin, grandchildren Johnny and Kenny Stegall, several cousins, nieces and nephews. The great joy of Chuck's later years was the time spent with his grandchildren Johnny and Kenny. A Celebration of Life will be held on April 17 at the Italian Club, 10:30 a.m., 7509 N 12th St, Phoenix, AZ 85020. In lieu of flowers, the family requests that memorial gifts be designated in memory of Charles Stegall to "White Rose Hospice" who with his family and friends worked alongside Chuck in his battle with cancer. White Rose Hospice 4131 N 24th St, Suite C208 Phoenix, AZ 85016 By phone - Please call 602-354-7887 OR any of your favorite charities.
VOIR PLUS
VOIR MOINS
En mémoire de
Charles Thomas Stegall
Aidez à raconter l'histoire de la vie unique de votre bien-aimé. Laissez un souvenir ou partagez une photo ou une vidéo ci-dessous pour montrer votre soutien.