OBITUARY
Mrs. Patricia Anne Ahmadi
October 25, 1946

–

May 3, 2022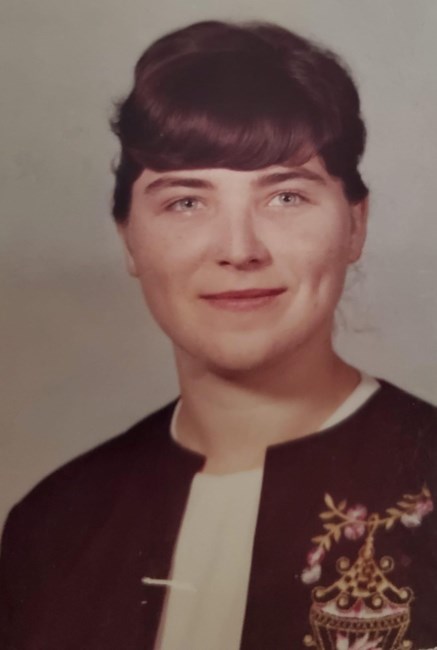 With great sorrow I announce Patricia Anne Ahmadi of the Woodlands, Texas formerly of Frisco, Texas, Deer Park, Texas and Iola, Kansas, 75 years young, has went to be with the Good Lord on the morning of Tuesday May 3rd, 2022. She passed away in her home. My, Mother was an anchor for me and my Family, always encouraging our full potential in our endeavors. Always being there to listen to what we characterized as challenges…and in some cases telling us to rethink our approach; toughen-up and push on; and/or dispelling our fears and standing strong with us. She was the most thoughtful of others. She was born into the Christian Faith and through her search for nearness to God She became Bahai. For over fifty-five years as a Bahai she served in her communities: Answering everyone who asked her about the Bahai Faith; being an active Bahai leader in college and university; and leading efforts in the communities to do better for those in need of assistance. Her and my Father once held a bar-b-que event for the young men of Boys' Harbor on the premises of San Jacinto College, (her college). It was a Family event for all of us. This is one of the selfless acts which taught my brother and I compassion for others. The young men had a full day of family-type togetherness and games and of course, great bar-b-que chicken that my Father made that day. In another time, my Mother and Father held cookouts and paid for basic needs such as water and electricity for a nearby small Texas town. Not because they were Bahai's in need, but because they recognized the needs of this community were great and lacking, and most-of-all, this was a community of fellow human beings that my parents could help. I will always remember how proud she was of her Family. She loved her children (me and my wife Sallie Ahmadi of San Angelo, Texas and my brother Naisaun and his wife Vivian Ahmadi of Houston, Texas); her sisters Kathrine and Charles Shultz of Chanute, Kansas Penny Snell of Nevada, Missouri, Navid and Fariborz Nazerian, Mimi Ahmadi, and Shi Shi and Ike Anya all of Houston, Texas and their three boys Neru, Dara and Safa Anya all of Houston, Texas; her nieces Nava Flower of London, England formerly of Houston, Texas and her husband Andy Flower and children Maisie and Coraline and Nava's brother Aria Nazerian of Denver, Colorado formerly of Houston, Texas, her nieces Alicia Huff, Charles Shultz Jr. and Kimberly Amquist of Chanute, Kansas her niece Gwen Day and nephew Carson Day and their families, and all other nephews and grandchildren and others who came into her life. Preceded in death by her parents Truman W. Snell of Houston, Texas formerly of Tulsa, Oklahoma and Missouri and Alice Madge Stewart formerly Meyers of Iola, Kansas her husband's parents Mohammed and Rouhi Ahmadi and their son Hamid Ahmadi and Patricia's stepsister Elaine Forrester of Houston, Texas. On occasions, we were able to join my Father and Mother at competitions which Naisaun's children Madeline and Ava Ahmadi participated. I would look at her and Dad as Maddie and Ava performed. I and saw her smiling intently…and I could see in her that she was beaming when each performed the main part…her attention never interrupted. Just a constant smile. She was very proud when I graduated from college and pursued Engineering. The love of her life was my Father, Farid Ahmadi of Houston, Texas who grew up in Teheran, Iran. They met in small town Kansas. My Father arrived in America to attend college and was welcomed into the community of Iola, Kansas. At the time She was a senior in High School. They happen to meet each other in the school cafeteria. The cafeteria just happened to serve both the High School and the College, (the same campus). She was so in love with him. A brief time later her Father was to relocate to Texas. Texas provided more opportunity for both my Father and my Mother. In Houston they became the first couple as Bahai's to be married on January 1st, 1966. They both worked and attended college. They built a terrific life together, and always brought the whole Family together when any celebrations began. She put her college dreams on hold to raise us, but when she eventually returned, she took Naisaun and me to her classes. We did our homework, quietly in the back of the classroom as she took instruction. Then, when she attended University of Houston, again she would take Naisaun and me with her. She made sure that we met her classmates and some of her professors. She took us all throughout the campus and gave us the history and significance of each college and made sure we were introduced to the atmosphere of higher education. She continued and obtained her Master of Business Administration from University of Houston and was a member of the American Marketing Association. Patricia participated as a member of the local Assembly of the Bahai Faith, and She went on to a lengthy career and retired from Oxidental Petroleum, and back to the Woodlands, Texas to be her family in Houston. I love you Mom and I miss you so much… we will all miss you and love you: Your sons Adrian and Naisaun Ahmadi and your husband Farid Ahmadi and all your family and friends. A funeral service for Patricia will be held Saturday, May 14, 2022 from 12:00 PM to 1:00 PM at Calvary Hill Funeral Home, 21723 Aldine-Westfield Road, Humble, TX. A committal service will occur Saturday, May 14, 2022 from 1:00 PM to 1:30 PM at Calvary Hill Cemetery, 21723 Aldine-Westfield Road, Humble, TX. A reception will occur Saturday, May 14, 2022 from 1:30 PM to 3:00 PM, 21723 Aldine-Westfield Road, Humble, TX.
See more
See Less
PALLBEARERS

Naisaun Ahmadi

Active Pallbearer

Adrian Ahmadi

Active Pallbearer

Madeleine Ahmadi

Ava Ahmadi

Active Pallbearer

Fariborz Nazerian

Active Pallbearer

Ike Anya

Active Pallbearer
Final Resting Place
Mrs. Patricia Anne Ahmadi
BLOCK 4
Contact us for flower removal schedule.
In Memory Of
Mrs. Patricia Anne Ahmadi
Help tell the story of your loved one's unique life. Leave a memory or share a photo or video below to show your support.