OBITUARY
Patricia Louise Fischer
17 May, 1934

–

30 June, 2012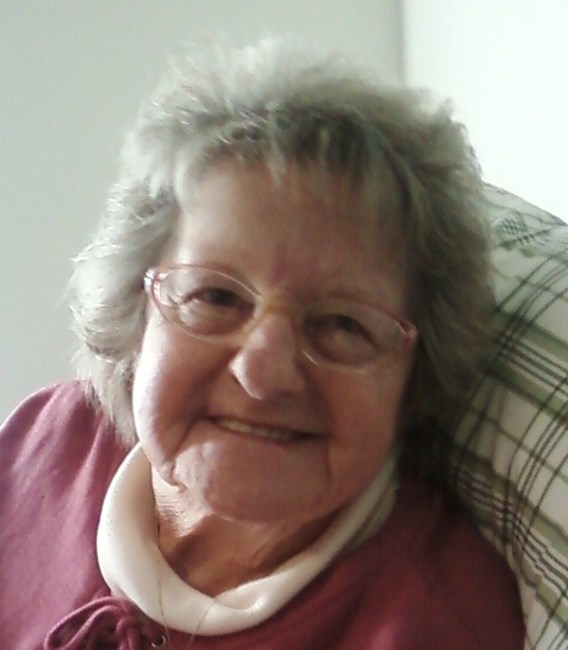 Patricia Louise Fischer, ;the daughter of Homer H. and Anna Elizabeth Cain, was born in Springfield, Illinois May 17, 1934. She passed from this life in Las Colinas Saturday, June 30th at the age of 78. She has resided at the Sandy Lake Rehabilitation and Care Center in Coppell for a little over a year. Patricia had retired in the early 1980's as a manager in food service. Preceded in death by her parents, and by a son, Billy, three sisters, Betty, Flo and Dee and a brother, Sonny, Patricia is survived by her daughters, Cindy Pacheco and her husband Natanio of Carrollton and Chrissy Fischer of Bonham, Tx.; by two sons, David of Princeton, Tx. and Jerry and his wife Whitney of Hillsboro, TX; by seven grandchildren, Jessica, Leah, Joshua, Aaron, Kati, Greg and Windsor and by two great, grandchildren, Joshua and Trae and by a sister, Eleanor who resides in Iowa. Memorial services will be at 4 p.m. Sunday at the Christ United Methodist Church, 2807 Valwood Parkway in Farmers Branch The American Cancer Society has been designated to receive any contributions in her memory that anyone may wish to make. Joshua Fischer wrote these words from Afghanistan: 2:51 AM Central time...My grandmother...my Mema...the only woman in my bloodline that for whom my affection could have ever, and at times did, rival my mothers passed away. My sorrow can not be expressed in words. The pain I feel that I was not there by her side...I'm grasping at water trying to think of ways to describe it. So instead I memorialize her. A great woman. She struggled in life in a manner similar to many, but in ways unfelt by most. She raised 5 children to adulthood, three men and two women. One of whom she had to see buried before her and I thank God that was the only casualty she had to endure. She worked most of her life...hard seeing to it that those children always had what was necessary. She loved them greatly and that love she held for them...she carried on to their children, her grandchildren. Of whom I was one. The second third grandchild..the first boy...Heh. I used to always boast I was her favorite...What a foolish thing now that I think about it. But she loved us all...drove herself into debt repeatedly just to buy us simple things to make us smile on birthdays or christmas. She endured open heart surgery when I was young. She lived with us during that time...stayed in my bedroom with me..I think thats where the great source of my affection for her grew. She moved to allens point apartments the first time and I would spend most of my weekends and alot of my summer time ..really as much time as I could with her. Going to bingo...and grocery shopping playing 10,000 Skipbo Uno and things like that..I know thats something all of us grandkids can relate to. Then came the time when my uncle and my father and I moved her into my dads house. Affection grew even greater still. From the times I would lay in her bed with her watching daggumd Price is Right with her oxygen machine in my nose, up until she would, despite the obvious fatigue it caused her to be out late, drive me and buddies of mine over an hour away just to go to a skatepark. When my dad re-married she moved initially to another side of Hillsboro with my aunt chrissy and then up north. She stayed with her for some time then with my aunt Cindy..and then She moved back to Allens Point. The time she lived in that apartment it was one of my greatest joys to spend nearly everyday with her eating breakfast after college classes, and even skipping once or twice, talking with her and just passing time with her. Taking her to the store and around was a great joy of mine up until the time she stroked and had to go into the nursing home circuit. I regret not seeing her after that. I have held many phone convos with her since joining the army..made it a point to try and call at least every Sunday. Her love was a great one, and one that I know was deeply felt by everyone who came into contact with her. The one thing tho that will stand as a legacy to my grandmother above all things..above her indescriminate love for people is her faith and her love for Christ. This was something that she joyously talked about to all of us our entire lives. So as the Lord was pleased to retrieve His faithful servant from Her sufferings, though I am greatly sorrowed, I am pleased that she no longer has to rely on men and women in a less than pleasant environment for things necessary to survival. This is what she believed. As a result of original sin all humans, man and woman alike are born into this world sinful. Our natural desires are selfish and towards our own sins we always seek our ownselves and whatever might please us. Be it by lying,stealing,cheating, taking of innocent life, adultery, fornication, homosexuality whatever it is...we do it. All of us. THere is not a person alive on this earth who can deny this stain, and because of this the bible teaches us that we are enemies of God. For how can we love what is evil and be pleasing to the ultimate good? But God out of Great love for His creation purposed a way to reconcile us to Him. He wrapped himself in flesh as Jesus then one whom we call Christ. He lived that life that we could not live perfect and sinless and was put to death on our behalf bearing on Him the weight of our sin. Three days later He rose victorious over sin death and the grave so that All who turn from their own sin/selfish desires and believe in Him and His gospel could be reconciled to right relationship with God. That we who once walked aimlessly seeking only the pleasures of this moment could have our eyes opened to truth and be freed from our shackles to run towards HIM and in like manner virtue and selfless acts benefeiting all men everywhere. This is what she believed and her life screamed it. I know that it would be her greatest wish that all who are able to read this would come to know this great God that she believed in. Not because of a promise of wealth, she never had it..nor of health, she never had that either, or freedom from sorrow and suffering..because she endured more of that than many of us ever will know but For who He is. And may the peace that suprasses all understanding be blanketed on all of us who Loved her as we remember her. Patricia Fischer. My grandmother, and the great woman who loved so many and Glorified her God with her every breathe. Arrangements announced by Rhoton Funeral Home.
See more
See Less
In Memory Of
Patricia Louise Fischer
Help tell the story of your loved one's unique life. Leave a memory or share a photo or video below to show your support.