OBITUARY
Christine M. Bourcier
28 July, 1948

–

26 September, 2022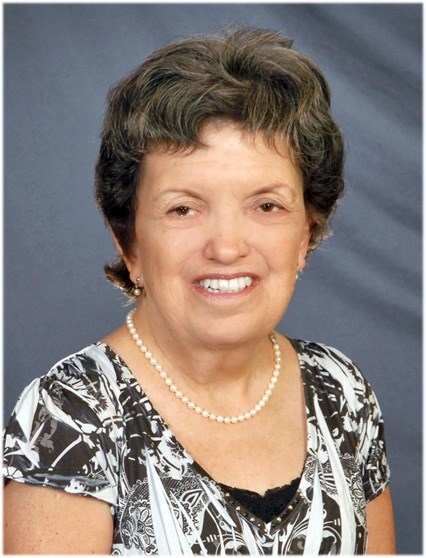 Ok, by now you may have heard that I have moved on to "greener pastures." Well, I won't spoil the new digs! And no, I will not give you an insider's view. You will just have to wait, as I am sure you are more than willing to do. Anyone who knew me, or Ray, my beautiful and very humorous late husband, know that we enjoyed strong family connections, friendships, and just about anyone who wanted to sit a spell and visit. We never really knew strangers, everyone was welcome! I came to the end of my time on this Earth on Monday morning, very early. I just couldn't sleep as I was anxious and excited to see my beloved Ray again. Oh, and Mom and Dad, and all the friends and family that preceded me. You see, we had so many great memories, time, laughs, hugs, tears, and life. Oh and what a life it was! I don't need to tell you (if you knew me) that I loved everyone I came to know….deeply….completely, and without reservation. My Mom and Dad instilled that in me. I was driven by the trials I experienced at a young age, to fight for what I felt was important. And that fighting spirit followed me into adulthood. Hey, I was told, at 11 years of age, that I would probably not make it to 15, 16 at best. You see, I had Rheumatic Fever back then, a hole in my heart since birth, many trips to the MAYO Clinic, poked and prodded by all kinds of doctors, until I had lost all modesty. I would not grow any taller than what I had reached at that tender young age, due to complications with my health. All this shaped me into one feisty little fighter! But I learned to accept my fate, even if I was constantly made fun of at school. I learned to move beyond it all. I found my stride in adulthood and everything just sort of fell into place. There were lots of tears, and some very deep loves. Lots of conversations with many good friends, and, my siblings were very, very close. I remember one evening, living in Detroit, when I was 20 or so, my little sister (well, younger sister-I was the runt of the litter) and my younger brother were in my little Ford Cortina. It was dark, and I was in the mood for adventure. So I told my siblings we were going to follow those lights that were swaying back and forth in that dark night sky, until we found where they originated. We did. And about a half-hour or so later, we were at a new car dealership. So much for the grand adventure! But during the travels, we had awesome conversation about the various things we might find once we reached the origination of those lights! That my friends…was priceless to me! Well, enough about me. It's time for all my family and friends still on Earth, to gather and hold each other, laugh out loud!!!! Cry if you must…but I don't want you to, because I truly loved you with all my heart. You know that…at least I sure hope you do. I tried to share my best with all of you. So, remember those beautiful times. THAT is want I want to leave you with. Come share the stories of life. Go on living it…fully, honestly, completely. You NEVER know when that last breath, that last heart-beat will happen. I LOVE YOU! Remember that,….please. God bless you all, Christine (Barnes) Bourcier. A Funeral Mass for Christine will take place on Saturday, October 1, 2022 at 11:00 am at St. Michael Catholic Church, 40501 Hayes Road in Sterling Heights. Friends may visit the church on Saturday beginning at 10:30 am.
See more
See Less
Past Services
Saturday,
01 October, 2022
In State
Saturday,
01 October, 2022
Memorial Mass
In Memory Of
Christine M. Bourcier
Help tell the story of your loved one's unique life. Leave a memory or share a photo or video below to show your support.