OBITUARY
John F. Rosales Jr.
9 January, 1949

–

16 November, 2021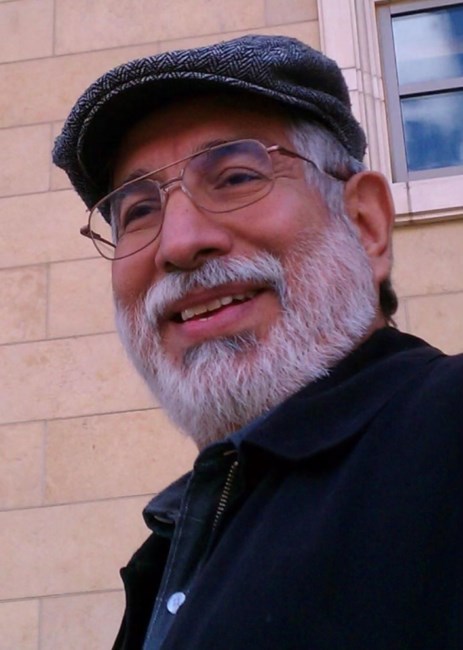 John F. Rosales, Jr., 72, of San Antonio, Texas, passed away to be with The Lord on November 16, 2021.
He was born in Corpus Christi, Texas on January 9, 1949. In his early education, John attended Chula Vista Elementary school and Corpus Christi Cathedral school. John's faith and interest in theology led him to study at Corpus Christi Theological Minor Seminary prior to graduating from Carroll High School. He then attended Del Mar College where he met Irene Gonzalez Rosales, his wife of 49 years. He graduated from Texas A&I University.
John then began a career in finance where he served as a budget analyst at NASA's Johnson Space Center in Houston, Texas. His academic interests included theology, history, and economics; he was also passionate about the welfare and education of young people and social and economic justice for all. His passions led him to volunteer with election campaigns. John served on the Board of Trustees for the National Hispanic Institute where he helped to build their Houston Area Chapter. He also taught bible study at his parish, Saint Luke the Evangelist Catholic Church. After retirement, he used social media to highlight issues of social justice.
John raised his sons, Victor and David, to put others ahead of themselves, play fairly and to love the outdoors. He was fully involved in their childhoods and demonstrated his values in everything that he taught. He was their little league baseball coach (the team was undefeated!), their basketball coach, and he was the Scoutmaster for their Cub Scout troop as well as the Houston Bay Area Scoutmaster. He even volunteered to be the "room mother" at the elementary school one year when no one else was available. John loved to travel and took the family (sometimes with a very full car including aunts and cousins) on summer vacations as soon as school was out.
John was steadfast in his faith and beliefs, and kind and generous toward his family, friends and co-workers. He always made everyone around him feel special. In 2013, John and Irene pulled over to the side of the road to help a motorist that had been in an accident, and their car was struck by a truck from behind. John suffered a terrible traumatic brain injury, but with Irene's love and care, he was eventually able to leave the hospital and return home. After his recovery, he most enjoyed listening to the gospels and seeing the world through the eyes of his grandson, Owen.
He was preceded in death by his father, Juan F. Rosales, Sr. and his mother, Antonia Rosales. He is survived by his wife, Irene, sons Victor and David, his daughters in-law Heather and Melissa, and his grandson Owen. He is also survived by his siblings, James, Donna, Drucilla, Deolinda, Ray Albert, and Thomas. He loved all his aunts, uncles, and cousins. He will be missed by family and by many other wonderful people whose lives he touched and who became like family.
Funeral arrangements will be held at Holy Family Catholic Church, 2509 Nogales St, Corpus Christi, and Memory Gardens Funeral Home & Cemetery, 8200 Old Brownsville Rd, Corpus Christi. In lieu of flowers, please make a donation to Catholic Relief Services (CRS.org), Habitat for Humanity (habitat.org), FeedingTexas.org, or ACLU.org in memory of John.
We would like to give special thanks to the following people for their love and attention to John in the years after the accident: Esmeralda Berruete, speech pathologist and Godchild to John for bringing so much love and joy and for her expert advice to Irene and training of the caregivers. Melissa Medina for sharing freely her beautiful voice and making him so happy as he listened. We also want to thank all the caregivers that God sent at the perfect time in John's life for their talents: Greg Hernandez, first caregiver and good friend to him. JoAnn Rodriguez and her little niece Nina, whom he never forgot because of their loving ways. Chris Doss, who worked very hard alongside John to rehabilitate him from a very critical surgery and for inventing a special glove to help John's hands from contracting. Walter Busby, who became a good friend to John, and made him laugh a lot. Towards the end of his life God sent him Olu Sangodeli and Sammy Williams who he enjoyed playing memory games with and singing to the Beatles and Elvis. Karina and Jose Garcia, who gave him much joy and singing. Thank you to Sophia Bernal for lovingly caring for him during hard times. John loved sitting on the sunny patio with his caregivers, listening to the birds, music, news, and the gospels. Thanks to Stephen Ministers Art Ortiz and Gregory Martin for your loving, spiritual support. And to all who have kept John and Irene in your prayers, they were felt.
See more
See Less
Past Services
Tuesday,
23 November, 2021
Visitation
Tuesday,
23 November, 2021
Holy Rosary
Wednesday,
24 November, 2021
Funeral Mass
Wednesday,
24 November, 2021
Burial
In Memory Of
John F. Rosales
Help tell the story of your loved one's unique life. Leave a memory or share a photo below to show your support.