OBITUARY
Thomas Michael Rashid
23 October, 1955

–

3 December, 2021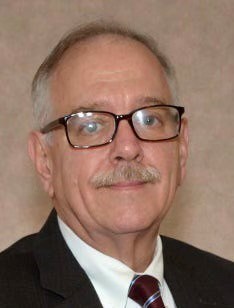 Thomas Michael Rashid was born in Detroit on October 23, 1955 to Judge Joseph G. Rashid and Ann Louise (Malane) Rashid. Tom died in East Lansing surrounded by loved ones on December 3, 2021 after a battle with cancer. A product of Catholic Education, Tom attended St. Alphonsus Catholic School in Dearborn, where his love for educational athletics began. He graduated from St. Al's in 1976. He went on to obtain his bachelor's degree with a major in history and a minor in physical education from Eastern Michigan University and his master's degree in urban education from the University of Michigan-Dearborn. While he was still in college, Tom accepted a position at St. Alphonsus, serving as athletic director for nearly a decade and then moving on to Riverview Gabriel Richard as athletic director, for a total of twelve years in schools. He then went on to the Detroit Catholic League, where he was director for fifteen years, instituting praying the "Our Father" before each sporting event. He also crafted the "More than good sports. Good people." slogan for the Catholic League and embodied that mantra throughout his life. After fifteen years at the Catholic League, Tom was recruited to join the Michigan High School Athletic Association, where he was Associate Director. (For more detail about Tom's professional life and the impact that he had on educational athletics, please see the articles in Detroit Catholic, The Detroit Free Press, and The Detroit News, as well as the press release from the Michigan High School Athletic Association.) Every student who has played high school sports in the State of Michigan over the last 18 years and every Catholic League athlete over the past 33 years has been impacted by Tom's work. His work was his passion and he worked until just days before the cancer caused his body to shut down. Tom gave tirelessly to his work. But he also gave tirelessly to his family. The "baby boy" of the large family of Dearborn Rashids, Tom was known as "Spanky" in his younger years, for his round face and stocky build. But over the years, the skills that he developed and honed in his work rippled to his relationships with his large Lebanese and Irish family and he became its center. During his working day, he was the point person for the MHSAA on eligibility issues for student athletes. In his down time, he was the heart of his large, loving, and somewhat unwieldy extended family. Day or night, he was always available to anyone who needed him. Tom practiced radical hospitality. Over his decades of work, countless of his colleagues-turned-friends were invited for a meal in his home at Christmas time, to the family cottage in Belle River for a summer retreat, or to enjoy a cocktail with him at a local establishment. He loved visiting and loved lively debates. He openly shared his opinions, but always showed deep respect, even in disagreement. He and his brother, John, hosted family gatherings for the holidays, which involved the laborious process of preparing baked kibbeh and a dozen other homemade dishes, spending weeks carefully placing lavish decorations, coordinating schedules, making sure everyone would have a seat at the table, and that guests were always welcomed. Even with all of the work that went into preparing, and how much Tom wanted to be with everyone on these important days, his invitations always were "no pressure." Generosity was Tom's love language. All year long, he collected small gifts and trinkets for each of his twelve nieces and nephews and nine great nieces and nephews. His nieces and nephews never got too old for receiving their stack of gifts with coordinated wrapping paper and bows, but as they became adults themselves, the toys became $20 bills wrapped around canned goods or tucked into a Catholic League or MHSAA t-shirt. Tom would laugh heartily reminding his nieces and nephews to "check the boxes" for cash, checks, and gift cards. Beyond that, all year round, Tom gifted his siblings, nieces, and nephews in innumerable ways, saying, "Send me the bill," or "I'll give you my card." Above all, Tom was a man of great faith. He attended daily Mass and regularly visited the Solanus Casey Center in Detroit to pray and to buy devotional candles by the case. While going to sacred spaces was an important part of Tom's life, he also prayed constantly. He maintained a small notebook in his pocket filled with intentions for those he loved, for needs that he knew existed, and for people he knew who needed help. Tom is survived by his siblings, Joseph Rashid (Patricia), Robert Rashid (Elizabeth), John Rashid, James Rashid (the late Ann Macey), Mary Rashid (Thomas Sklut), Joanne Harper (Glenn), and Ann Johnson (Karl); nieces and nephews Jason Harper (Lindsey), Ruth Kaleniecki (Aaron), Joseph Harper, Daniel Rashid (Jade Wandell), Thomas Rashid Sklut (Kristen Gasieski), Katie Rashid, Erika Beehler (Robert), Anna Rashid Sklut, Jennifer Bingham (Dennis), Johnny Rashid Sklut (Stormie Perez), James Rashid, Jr. (Josh Madding), and Melissa Johnson; and great nieces and nephews Ralph and Charles Kaleniecki, Lexi and Jason Jr. Harper, Nora, Sylvia, and Rose Sklut, and Lily and Josiah Beehler. The family is grateful for the support and friendship provided by Tom's colleagues at the Michigan High School Athletic Association, Executive Director, Mark Uhl, as well as the Catholic High School League, Vic Michaels, Director. We are also grateful for the many years of support and care provided by Sara Caterino, LPTA Revolutionary Wellness Support. A visitation for Tom will be held Friday, December 10, 2021 from 4:00 PM to 8:00 PM at Gorsline Runciman Funeral Homes, 1730 East Grand River Ave, East Lansing, MI 48823, with a rosary service at 7:00 PM. Tom will lie in state on Saturday, December 11, 2021 from 11:00 AM to 12:00 PM with the Funeral Liturgy at 12:00 noon at St. Thomas Aquinas Parish, 955 Alton Rd, East Lansing, MI 48823. Mass will be live streamed at: https://www.youtube.com/c/OutreachMass. Interment Monday, December 13, 2021 at 10:30am at St. Hedwig Cemetery, 23755 Military Road, Dearborn Heights, MI 48127. In lieu of flowers, the family suggests donations to the Solanus Casey Center in Detroit, to the Thomas Rashid and Vic Michaels Scholarship Fund for Catholic student athletes at the Community Foundation for Southeast Michigan, or to a charity of your choosing.
See more
See Less
Past Services
Friday,
10 December, 2021
Visitation
Friday,
10 December, 2021
Rosary Service
Saturday,
11 December, 2021
Visitation
Saturday,
11 December, 2021
Funeral Mass
In Memory Of
Thomas Michael Rashid
Help tell the story of your loved one's unique life. Leave a memory or share a photo or video below to show your support.