OBITUARY
Reinhard Barthel
15 September, 1937

–

12 March, 2021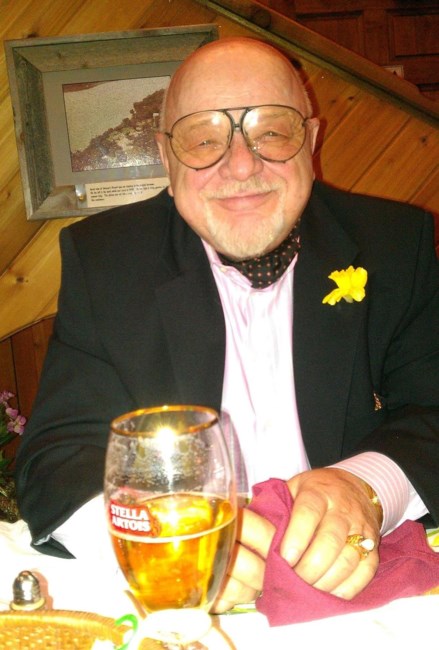 By Randall Weissman Reinhard Barthel, a fixture on the Chicagoland restaurant map for more than 50 years, died on March 12 after a battle with cancer. He was 83. Barthel's wife Nancy said: "Reinhard had a very unique and extraordinary life and he lived the American dream. He would say that he did everything he wanted to do – amazing career, hunting, arctic fishing, skiing, race car driving, extensive travel, music and culture, and wonderful family and friends. We had a wonderful life together." Born in 1937 in Breslau, Germany, Barthel watched as 90% of his hometown was destroyed during World War II. In 1945, Barthel's mother took Reinhard and his brother Gerd aboard one of the last trains leaving Breslau and escaped to Konstanz, near Switzerland. Barthel was fond of recounting two instances from his time in Konstanz that changed his life. The first occurred when he and his brother were walking near the border. As their stomachs growled from hunger, they saw Swiss children on the other side of the border fence eating oranges and drinking hot chocolate. He later related that he knew then he never wanted to be that hungry or that poor again. Three years later, Barthel passed a restaurant where the open door allowed the kitchen's enticing aromas to reach the street, and it awaked what would be a life-long passion for food and cooking. After the war, he apprenticed as a page at several famous hotels in Europe. He worked in the first class section of the New Amsterdam cruise ship. At 23, he assumed management of the U.S. Air Force Officer's Club in Ankara, Turkey. Barthel graduated in 1964 from the Ecole Hotelier, the noted Restaurant and Hotel school in Lausanne, Switzerland. After spending a year at the Beau-Rivage Palace hotel in Lausanne, he immigrated to the United States in 1965 to manage the food and beverage program at the Glenview Country Club. Three years later, he became managing partner of the Tower Garden Restaurant in Skokie. In 1974, the restaurant was named one of the top ten restaurants in Chicago, recognized for one of the most extensive wine lists in Chicagoland. In the early '80s, he became sole owner and guided the restaurant to numerous awards in the following years. Under his leadership, the Tower Garden won numerous Holiday Dining Awards, and Barthel was especially proud of being selected as one of the 50 restaurants to participate in the 1985 Taste of America during President Ronald Reagan's inauguration. Barthel sold the Tower Garden in 1989, taking a bit of a break from the day-to-day restaurant grind by becoming a food and wine industry consultant. During his hiatus, Barthel became a United States citizen. In 1993, he returned to his love of dining, buying Café 36 in LaGrange and his son, Reinhard Jr., joined him as executive chef. The Barthels – father and son – turned Café 36 into what Chicago Tribune restaurant critic Phil Vettel called "a destination restaurant that everyone should know about" and awarded it three stars. Reinhard Sr. delighted in working the front of the house and watching customers savor his son's creations. "Many of those were special wild game creations," Reinhard Jr. remembered. "Game we had hunted together, something we did often." That was something Vettel saw as special. "His restaurants were a reliable source for wild game, something few restaurants bothered with and none with the commitment Barthel brought to his kitchens," Vettel said. "He was an avid hunter, and personally stocked many of the game birds that made their way to his menus." It clearly worked. In 2001, the Barthels were inducted into Nation's Restaurant News' Hall of Fame in Fine Dining. Barthel Sr. was dedicated to the concept that food and wine go together, and both his restaurants featured lists that were priced to encourage diners to order wine with their meals. During a 1978 interview with the Tribune about the Tower Garden's extensive cellar, Barthel said that sometimes his pricing policies backfired on him. "I have half-bottles of 1961 Chateau Lafite on the list for $12," he said. "All of a sudden they start flying out of the cellar. Turns out one lawyer was coming in for lunch once a week, ordering a hamburger and a half-bottle of Lafite. I had to take the wine off the damned list because I was losing money on it." Chef Bernard Cretier, owner of the now-closed Le Vichyssoise restaurant, paid tribute to his old friend. "It is very sad to see a fine dining icon leave us," he said. "I will miss him and his very German personality." Throughout his career, Barthel was an advocate for spreading the gospel of fine dining. In 1981, he was chairman of the national Travel Holiday Award Reunion, and ten years later he played the same role for the Distinguished Restaurants of North America reunion in Chicago. Barthel was active in numerous culinary groups, including the Confrerie de la Chaine des Rotisseurs, the L'Ordre Mondial des Gourmets Degustateurs and the Confrerie de St. Vincents. He also served as director of the Illinois Restaurant Association and as a member of the DiRoNA board of directors. In 1994, DiRoNA honored Barthel by electing him to its Hall of Fame. Outside of his business, Reinhard enjoyed cooking for family and friends, hunting (all used for amazing dishes he prepared), arctic fishing, skiing, driving his race car at Road America Porsche Club events, extensive travel, home and garden, his hunting dogs, and music and culture. Most of all, he loved his family and was especially proud of his wonderful children and grandchildren. He enjoyed his very good friends. He embraced life and opportunities. He had an amazing life. Reinhard Barthel is survived by his wife Nancy; his son Reinhard Barthel Jr. (Jina Pendry); daughter Simone (Szczepan) Szulc-Cieplicki; Reinhard Jr. and Simone's mother Monika Barthel, grandchildren, Nicole (Jeff) Miller and Marc Szulc-Cieplicki; and Reinhard's brother Gerd (Gabi) Barthel and nephews Roland Barthel and Rainer Barthel in Germany. He is preceded in death by his father, Fritz Barthel and mother, Margarete Adamczewski-Weis. The family is planning a celebration of Reinhard Sr.'s life in June, when it can be held outdoors and when the COVID-19 restrictions have eased. In lieu of flowers or gifts, please consider making a contribution to support the cancer research of Dr. Ken Pienta at the Johns Hopkins Brady Urological Institute. Checks can be made payable to "Johns Hopkins University" and mailed to: Johns Hopkins at Keswick, Attn: RevMgmt – The Brady Urological Institute Office of Advancement Services, 3910 Keswick Road, Suite N2100 Baltimore, MD 21211. *Please note "support to Dr. Pienta in memory of Mr. Barthel" on the memo line You may also make a gift online at https://secure.jhu.edu/form/urology or https://www.givecampus.com/schools/JohnsHopkins/stevensstrong-be-part-of-the-cure-for-cancer#donations.
See more
See Less
Services
No public services are scheduled at this time. Receive a notification when services are updated.
RECEIVE UPDATES
In Memory Of
Reinhard Barthel
Help tell the story of your loved one's unique life. Leave a memory or share a photo or video below to show your support.