OBITUARY
J. Clinton "Clint" Bybee Jr.
29 November, 1937

–

8 July, 2022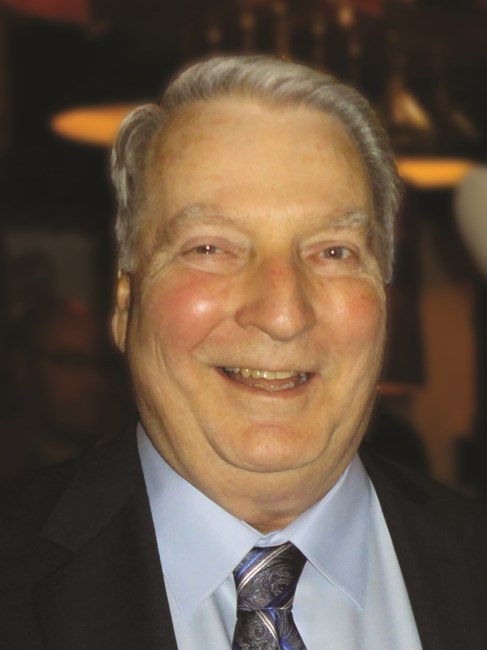 John Clinton "Clint" Bybee, Jr, departed his earthly life on Friday, the 8th of July 2022, from heart failure, while sleeping in his favorite recliner in his home in Houston. He was 84 years of age. Clint was born on the 29th of November 1937, at Memorial Hospital in Houston, to John Clinton and Margaret Helen Gready Bybee. He was a fifth-generation Texan descending from John McClanahan Lewis, who came to Texas from Virginia via Franklin County, Alabama, and served as the last Speaker of the House of the Republic of Texas. Clint was a member of St Paul's United Methodist Church and the Houston Livestock Show and Rodeo. While he was not a "joiner" he did enjoy his time as a Memorial-Spring Branch Rotarian and happily contributed to the Rotary Foundation, scholarship raffles and club activities. It was at Lanier Junior High that Clint began to acquire his lifetime friends, following graduation from Lamar High School, he attended Southwestern University where he began more cherished lifetime friendships. Clint liked people. He had a joyful sense of humor and teased with kindness. He never met a stranger and was kind and attentive to everyone whether he knew them or not. As a result he was loved and respected and will be sorely missed by family, friends and colleagues in business. Coincidentally Clint moved to Dallas in September of 1960, as did a young Oklahoman Dean Bigby. Friends took them to the TNT Sunday School class at Highland Park Methodist Church. At a class party, Clint heard Dean tell a friend she was going to visit her parents in Hot Springs Arkansas and go to the horse races. Clint said he waited a reasonable time and introduced himself, told her he liked horseracing and soon invited himself to go along. With other friends, they set off for a fun-filled weekend. That began a deep friendship between two people who enjoyed the same things and had similar values in life. Clint decided Deanie was "the one" and they were married in her parents' home in Sand Springs, Oklahoma on the 28th of December 1963. Fifty-eight and a half years of a loving marriage followed between two best friends. Clint acquired his real estate license at age 21 and held it for 60 years. He loved playing what he called "the game" very successfully. In 1984 the lifelong "city boy" decided to investigate what Texas country living was all about, and he and Deanie acquired a farm in Hamilton County, Texas, which they owned for 35 years, They quickly fell in love with the town and its people and made many cherished friendships. Clint became a rancher and loved learning about ranch life raising cattle and hay. He studied the "how-to's" for raising hay and was so proud of the success of his first crop. When the trip became too long for them, they sold High Winds farm and purchased a small getaway in Cat Spring, Texas where they again began to accumulate more cherished friends. Clint was preceded in death by his parents and his beloved brother-in-law and sister-in-law Bill and Rosemary Bigby. He is survived by his sister, Mary Elizabeth Brown and her husband Grady; his nephew, Clinton Brown and his wife Sara of Corpus Christi; and his niece, Mary Margaret Brown of Denver Colorado; and many cousins. By marriage, he acquired one nephew, Craig Bigby, his assistant and buddy; two nieces who charmed their "Uncle Clint" are Dana Bigby Simms (Rob and sons Matthew and Will) and Jana Bigby Wallace (husband Kenny and children Shelby (Tara and sons Dayton and Walker), Thomas Kinser and Chloe). Friends are cordially invited to a visitation with the family from five o'clock in the afternoon until seven o'clock in the evening on Wednesday, the 13th of July, in the library and grand foyer for of Geo. H. Lewis & Sons, 1010 Bering Drive in Houston. A funeral service is to be conducted at two o'clock in the afternoon on Thursday, the 14th of July, in the Jasek Chapel of Geo. H. Lewis & Sons, 1010 Bering Drive in Houston. Immediately following, all are invited to greet the family during a reception in the adjacent grand foyer. KINDLY NOTE: The reception that was previously announced has been cancelled. The family will then gather for a private interment at Forest Park Lawndale. Clint selected several friends for his future pallbearers. Ted Feigle, Anton Fraps, Bill Cutshall, Dick Oliver and Gene Moore will greet him in the beginning of his heavenly journey. Chosen to serve as Honorary Pallbearers are Leonard Ray Speer, Jackson Arnold and Harry Brashear. In lieu of customary remembrances, those wishing to honor Clint may direct memorial contributions to the Hamilton County Library, 201 N. Pecan, Hamilton, TX 76531; or to the charity of one's choice.
See more
See Less
In Memory Of
J. Clinton "Clint" Bybee Jr.