OBITUARY
Jesse "Bo" Pleasant Etheredge Jr.
15 August, 1950

–

9 March, 2023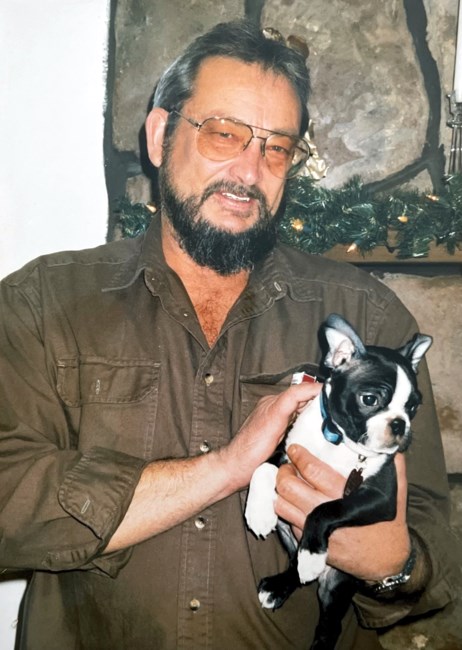 Jesse "Bo" Pleasant Etheredge, Jr., 72, went to be in the arms of the Lord and Savior, Jesus Christ on Thursday, March 9, 2023 after a long battle with COPD, Emphysema, and Lung Cancer. Bo was born to Jesse "Pete" Pleasant Etheredge, Sr. and Rhoda "Polly" Isabelle Hudson Etheredge Nall on August 15, 1950 in Mobile, Alabama. He earned his nickname from his sister, Lu – she couldn't say "brother", so she called him "BoBo", and as time went on he became "Bo". Bo's mother kept a short leash on her children, but had trouble boxing Bo in. Lu and Melvin would joke and say he was their mother's favorite, but he truly was. Even though his sister Lu was older, she always felt like Bo was her big brother, because of his protectiveness. Bo served the United States Army as a Specialist, fourth class. He was a Journeyman Plumber for 32 years, and eventually retired from the State of Alabama. Bo loved boating, fishing, scuba diving, the beach, listening to music, Alabama Football, watching old westerns, and sitting on his porch. He was a man of few words – the strong, silent type – but was always the prankster. Bo was a devoted husband of 53 years. He was very protective of his loved ones, from his mother, sister, and brother, to his wife, daughter, and grandchildren. He was a family man who always put family first, and loved every minute of a family gathering. Holidays with fireworks were a favorite, especially when he'd set of a bag of firecrackers under his brother-in-law Charles' chair, with him in it! Bo would take his granddaughter, Holley, Christmas shopping for Jeanne and Rachel and she would buy them jewelry. Upon return, she would give Gee a hint and tell her "Every kiss begins with Kay"! He always made sure his grandson JT felt special, and would buy him a gift on Holley's birthday from PawPaw. Bo was a very kind, caring, loving, and considerate man. If you knew him, you loved him. Jesse, Bo, Daddy, PawPaw – you will forever be missed, and will always be in our hearts. We love you so much! Bo was preceded in death by his father, Jesse "Pete" Pleasant Etheredge, Sr.; and his mother, Rhoda "Polly" Isabelle Hudson Etheredge Nall. Left to cherish his memory are his wife, Jeanne Davis Etheredge of Semmes, AL; his daughter, Rachel (Tommy) Pierce of Wilmer, AL; his granddaughter, Holley Pierce of Jackson, MS; his grandson, John Thomas "JT" Pierce of Wilmer, AL; Erin (Adam) Roes of Woodworth, LA; his sister, Lu (Charles) Roberts of Semmes, AL; his brother Melvin Etheredge of Semmes, AL; as well as nieces, nephews, great-nieces and great-nephews. Visitation for Bo will be held on Tuesday, March 14, 2023 from 9 a.m. until 10 a.m. at Crawford Baptist Church located at 3000 Sun Valley Drive, Mobile, AL 36618, with a funeral service immediately following. Interment will be in Pine Crest Cemetery West. In lieu of flowers, the family requests donations be made to Crawford Baptist Church.
See more
See Less
In Memory Of
Jesse "Bo" Pleasant Etheredge Jr.