OBITUARY
Betty Wrenne Harris
20 July, 1932

–

17 January, 2023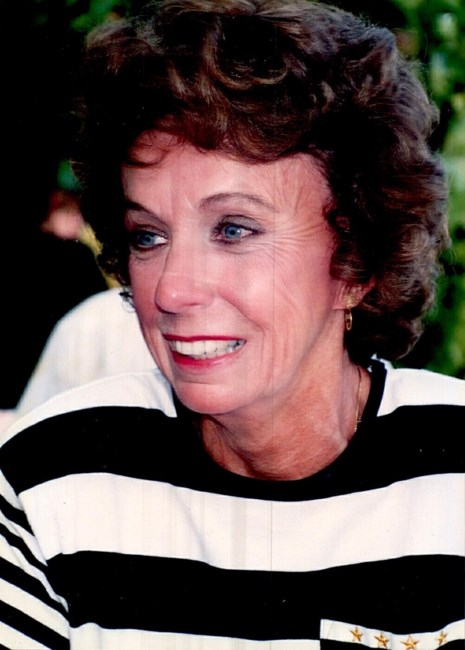 Betty Wrenne Harris, age 90, passed away on Tuesday, January 17, 2023, due to the natural progression of Alzheimer's which she lived with for the past 16 or so years of her life. Betty was born on July 20, 1932, in Nashville, TN to the late Thomas and Aileen Wrenne. She is preceded in death by her siblings Julia Wrenne Davison, Thomas Wrenne, Jr., and David Wrenne. Betty is survived by her children, Barbara Scott "Honey" (Thomas), Tom Harris, and Amy Harris; grandchildren, Jacqueline Wrenne Scott (Dave), Austin Scott, Skye Wrenee Weissend (Brian), Sara Elizabeth Solomon, Minna Christine Singer (Mitch); great- grandchildren, Phillip Weissend Samuel Weissend, Theodore Weissend, Jaxon Singer, Samson Singer, Baby Singer (on board). Betty was raised in Nashville where she lived with her parents and her three siblings in the Cherokee Park area. In the later stages of Alzheimer's, she still remembered the address and home she grew up in, maybe one of the last memories to go. She talked of her home and family fondly and even got to visit the home she grew up in thanks to the kindness and understanding of the people who lived there. Betty attended school in Nashville TN. She had a Catholic upbringing and therefore attended Catholic schools including Christ the King, Aquinas, and later Ward-Belmont College. After graduating college, she worked at a local bank for a few years until she met and married the love of her life, Jack Harris. Betty and Jack met in Nashville. They lived in the same neighborhood and knew each other in childhood. They were high school sweethearts and dated throughout the years while Jack attended and graduated from Vanderbilt University Engineering School. They married at the Cathedral of the Incarnation on West End Avenue on June 16, 1952. Fifty years later they attended the Cathedral in celebration and recognition of their golden anniversary along with all their family. Jack was employed with Union Carbide Corporation (UCC) where he spent his entire career. Jack and Betty were transferred to different locations through Jack's role at UCC. They started out life together in Columbia, TN, moving on and living in Fostoria, Ohio, Lawrenceburg, TN, Wilton, CT, Geneva, Switzerland, Charleston, SC, before retiring in the coastal city of Savannah, GA. Betty and Jack lived in Savannah, GA for approximately 30 years before Jack passed away in 2009. They loved their life at the Landings in Savannah. By the time Jack passed away Betty had been diagnosed with Alzheimer's. Following Jack's death, the family moved Betty to Nashville where she lived for 11 years at the Blakeford Assisted Living/ Skilled Nursing Facility. The Blakeford was in the same residential community where her daughter Amy lived so she was close to family. Betty loved so many things. First and foremost, she loved God. She was a faithful servant of God and was very active in all the churches she attended over the years. She lived her life well and led by example. She was kind and gentle in her ways. Secondly, she loved her family fiercely. Family was most important to Betty as was evidenced by all of her volunteer work over the years. She was where her children were whether it was serving as a Girl Scout leader, chaperoning Boy Scout events, going on travel trips with the cheerleaders. She was actively involved in her children's life. Her home was home to all the friends of the kids and there was always a hot batch of fresh chocolate chip cookies to share! Betty loved and supported her husband through the years as his partner in life. Together they had countless, wonderful friends. What an amazing life they had too full of travel around the world with trips to places such as Jerusalem, the French Riviera, the Swiss Alps (numerous family ski trips), and many more. Betty had many other hobbies and interests. She was a natural artist, painting with watercolors, acrylics, and china painting. Gardening was a passion of hers, perhaps because of her love for the outdoors or perhaps because of her love for a pretty environment, she was happy outside doing anything from planting, cutting grass, or trimming bushes. She served as President of the Savannah Garden Club for years. Through her volunteer role with the Garden Club, she received a written accommodation from Justice Clarence Thomas for her efforts to beautify the roads of GA with wildflower projects and to keep the highways and roadways clean. She further was recognized and received the Citizen of the year award in Savannah, GA in 1999. She was an avid reader and would share and trade books with her neighborhood friends frequently. She loved animals, whether family pets or animals in nature. You could see her every morning taking bread out for all the birds that came to her yard. She played bridge, she sewed, she was an amazing cook, there truly wasn't much Betty couldn't do. The past 13 years of Betty's life she lived in Nashville with Alzheimer's'. As the stages of her Alzheimer's progressed, she moved from Assisted Living to Skilled Nursing at the Blakeford. While there she was involved in many of the activities and could often be found dancing at music events, enjoying the art classes, going on field trips to places around Nashville. The family in Nashville visited all the time. It was in 2020 during Covid when the family could not visit that Betty's children made the decision to move their mother out of the skilled nursing and into a condo that they purchased right next door to Betty's daughter Amy. The family hired caregivers (Heart of a Caregiver group initially then Blakeford at Home) to be with mom 24/7. The last few years of her were full of love, support, and quality care to meet all her growing needs for total care. In addition to the caregivers, Alive Hospice served her when she initially moved to her own condo and then Amedisys Hospice provided care the final year. It was truly a revolving door of family; children, grandchildren, great-grandchildren, pets (Elsa & Mercy), caregivers, and great neighbors. There was a community of love surrounding Betty and that love was surrounding her when she passed. Her caregiver Selina (from Blakeford who spent 13 years with her), her granddaughter Skye, and her daughter Amy were all with her and holding her close as she took her last breath on heaven. Being the faithful servant that Betty was, when Jesus called and her time was here, he took her quickly and peacefully. We hope and pray that her first breath in heaven she opened her eyes to see her beloved Jack and her heavenly father too! There are many people she loved who we hope were waiting with open arms to love her in heaven as much as she was loved on earth. Betty's will have a graveside service at Calvary Catholic Cemetery (date TBD; likely end Jan/ early Feb) and a gathering at her home in Burton Hills. All are welcome. Betty's Hospice Chaplain Chandra will preside over the service. Betty will be cremated wearing a pretty comfy navy-blue gown with pink flowers that her granddaughter Lizzy gave her for Christmas. She will wear the pink fuzzy socks that her oldest granddaughter Jackie gave her and her favorite soft pink blanket also from Jackie. Her two favorite stuffed animals (a white bear that she always believed her dad gave her as a child but in reality, she made at Build a Bear when she moved back to Nashville and a grey cat) that she carried with her for years will be cremated with her. Betty will be buried next to Jack and near her parents and other family members. The family would like to extend their sincere appreciation to all the friends, neighbors, caregivers, providers, and everyone who touched her live (and theirs) these past several years. It truly does take a village and Betty had a loving supportive village. Graveside service will be held at Calvary Cemetery on Friday February 3, 2023 at 11:00 AM with a reception to follow at 237 Boxmere Place Nashville, TN ground floor condo. Fond memories and expressions of sympathy may be shared at www.marshalldonnellycombs.com for the Harris family.
See more
See Less
Services
No public services are scheduled at this time. Receive a notification when services are updated.
RECEIVE UPDATES
In Memory Of
Betty Wrenne Harris
Help tell the story of your loved one's unique life. Leave a memory or share a photo or video below to show your support.