OBITUARY
Mildred Hamilton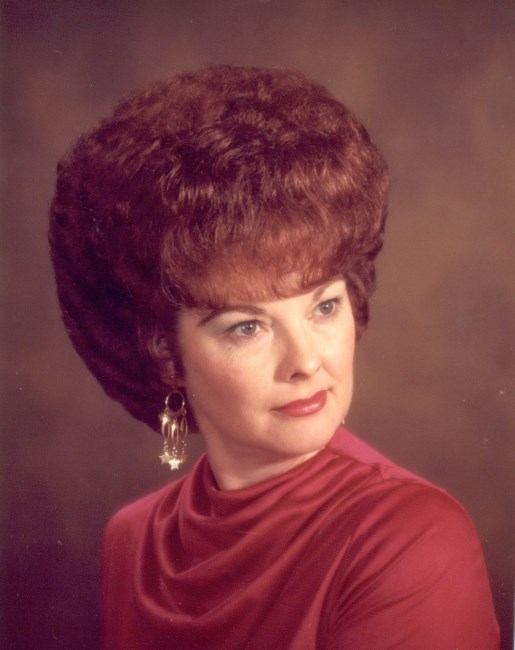 On Tuesday November 2, 2021 our beautiful wife, mother and grandmother, Mildred Myrlene Hamilton passed away at the age of 80 years. Born April 8, 1941, in Salt Lake City, Utah to Mildred Robison and Duane Allen but raised by Mildred and William Polteno. Married Paul Ray Hamilton on October 25, 1958, recently celebrating their 63rd Wedding anniversary. Ray and Myrlene raised 6 children together: Tina, Raelene, Shelly, Darrin, Audrey and Rachelle. This 63 year project resulted in 16 grandchildren and a generous amount of great grandchildren. Their first home was a one room apartment in the Salt Lake avenues with a closet for a kitchen and another for a bathroom. They felt fortunate to later move to a small one-bedroom home in Midvale where they lived with three daughters, dogs, rabbits and their own garden. They then purchased a dream home in Sandy on a corner lot of Greenwood Drive. More rooms and a larger yard where they raised their 6 children in what is rare these days - a neighborhood full of children, fields, trees and plenty of space for adventure. Myrlene was a classy, elegant woman. She was an energizer bunny right up to her last minute. She didn't go anywhere without lipstick, heels, and perfect hair. She was a creator of beauty with everything she touched, always adorned in coordinated attire right down to a pretty apron and matching earrings. She was a reliable dependable follow-through person. She was a true bona-fide domestic engineer. Everything she did, she did well. Her home and yard were just as immaculate as she was, filled with lemon pledge, country music, fried macaroni, and bright colors. She was a gifted artist although that wasn't her focus. She could teach herself to do just about anything. Her passions were flowers, plants, and tropical fish. She could grow anything. She nurtured unusual flowers both inside and outside. If you look up "green thumb" in the dictionary, you will likely see a picture of Mom. At one point she managed over 100 aquariums within the home, raising 1000s of Angel Fish and other breeds. She bred her own award-winning line of Red Eyed Red Hi Fin Lyretail Swordtail Fish which she sold to local merchants around the valley. As a member of the Salt Lake Aquarium Society, she wrote a monthly newsletter she dubbed the "Bubble Bulletin". All this resulted into a side business called "Sandy Aquarium". She also won many awards with her elaborate and exotic aquarium creations which she entered into competitions. She always worked diligently thru the year to create homemade gifts to give her children at Christmas, such as crocheted blankets and towels, macrame pot hangers and owls, straw horses, pipe cleaner grape magnets, furry pillows and gooney birds, fancy Christmas trees, recipe books, and ridiculously organized photo albums. These were the best part of Christmas mornings. She made sure every holiday was special. She sang at her own wedding. She kept impeccable notes and records, she paid attention to detail. She never took naps. She loved dogs and whenever relaxing, sitting, and visiting she would have a poodle on her lap. She went to great lengths to make sure her children were treated equally and fairly. She ALWAYS cooked delicious meals and waited up for her family to all be in the house and accounted for before retiring. You would come home to find her waiting up with a glass of Pepsi, some Doritos and a John Wayne movie playing. In earlier days, she sewed clothes for her daughters and set their hair in rags (old socks) to form ringlets. (We looked almost as amazing as Mom did.) When the children came home with an owie, her secret remedy was busting out the Mercurochrome and drawing a red kitty cat on the cut. This made the world right again. When the children were naughty, there was no waiting for Dad to get home. When they heard the "pancake turner" drawer open swiftly, they knew they were in for it. Myrlene built and created many projects with her husband including a serene and elaborate green house with a waterfall and tropical plants. When entering this haven you would forget you were in Utah. When Ray had a construction problem that was baffling him, he could come home and put the issue to Myrlene. After some discussion, she would simply state: It's just a box Ray. It's just a box, and that is all it took for the solution to fall into place. She loved tent camping in her younger years which later evolved into motorhome camping. You could find Ray putting nearby on his scooter and Myrlene crocheting in the campground, maybe one of her Christmas gifts for her family. She loved traveling as long as it was in the motorhome where she could travel with Ray by her side. She loved the ocean and National Parks but loved the gift shops even more. The little irresistible knickknacks brought her joy and she loved to display the memories throughout her home. She believed in a home base for her children therefore anytime someone needed reassurance or just a visit there was always a kitchen table with coffee or Pepsi available. At mealtimes everyone was welcome even when food was in short supply, and there was always enough for a visitor or little neighborhood friend. When the kids were grown and moved out, her favorite activity was Friday nights around the kitchen table with her kids, eating pizza, drinking margaritas, and singing to everyone's favorite songs. Ray and Myrlene's final project and the most majestic was the home of their dreams which they built completely together from the ground up combining her brain with his brawn. This time in South Jordan, on another corner lot because there had to be plenty of room for all those plants and flowers. Sweetheart, Mom, 'G', you will forever live in our hearts and we will remember you each time we come across an ornate flower, hear the caw of a parrot, or are lucky enough to notice the wave of a mermaid's tail in the sea. The family will hold a private intimate Celebration of Life to honor Myrlene.
See more
See Less
Services
No public services are scheduled at this time. Receive a notification when services are updated.
RECEIVE UPDATES
In Memory Of
Mildred Hamilton
Help tell the story of your loved one's unique life. Leave a memory or share a photo or video below to show your support.