OBITUARY
MCPO William "Sam" G. Houston ,USN (ret)
23 February, 1937

–

7 July, 2022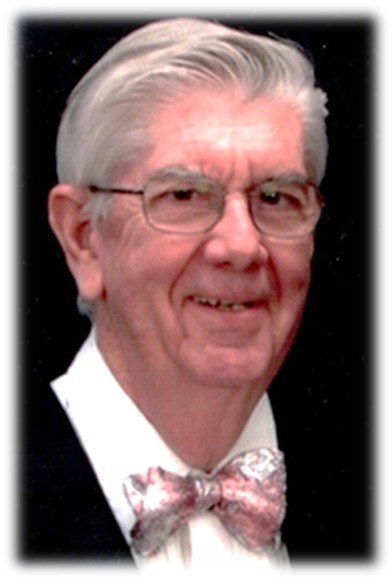 William G. Houston was born in Elizabeth, NJ to William J. and Margaret M. Houston. Sam is survived by his wife Bernice. They were blessed with 62 years of marriage, five children, 18 grandchildren, four great granddaughters and a great grandson due in October. Sam entered the US Navy upon graduating from High School and quickly advanced to the rank of Command Master Chief. His first duty station was Lakehurst, NJ, where he was assigned to Air Ship Squadron ONE (ZP-1). After attending the U.S. Army Intelligence School at Fort Holabird, MD, he served two years in Vietnam as an enlisted Naval Intelligence Agent of the USN/Office of Naval Intelligence (ONI) (presently the Naval Criminal Investigative Service). Bernice and the two older boys accompanied him and later were in the last plane of dependents evacuated in 1965. After being hospitalized in Balboa Naval Hospital in San Diego, CA, he became the Assistant. Head of Navy Counterintelligence in San Diego, CA. In July 1970, Sam was assigned to the USS John F. Kennedy (CVA-67) as the Drug Abuse Education Specialist. Upon completion of his tour, he was assigned to the Commander, U.S. Service Force, Atlantic Fleet, Norfolk, VA as the military/civilian personnel officer. His last assignment in the Navy was at the Human Resource Management Center, San Diego, CA, where he served as Command Master Chief Petty Officer until his retirement in July 1977. While on active duty he received an Associate of Art Degree in Police Science from Southwestern College, Chula Vista, CA and a Bachelor of Science in Criminal Justice Administration from San Diego State University. Following retirement from the Navy, he pursued a Master of Public Administration Degree at San Diego State University. Prior to entering Federal Service, he was the owner of two retail stores (The Pop Shop) in Chula Vista, as well as a management consulting firm providing training to the private and public sector. In 1977 and 1978, he served as the Commissioner of Human Relations for the City of Chula Vista, CA, where he and his family resided. In 1980, Mr. Houston entered Federal Service as the Assistant Training Officer for the Bureau of the Census, Department of Commerce, Laguna Niguel, CA. He then transferred to the Department of the Navy as a Management Analyst of the Navy Facilities Engineering Command, San Diego, CA. In 1984 he transferred to the 6912 Electronic Security Group, Berlin, Germany as the Deputy Chief of Plans and Programs Division. In July 1992, following the draw down of forces in Berlin, Mr. Houston was employed with Federal Service and assigned to Headquarters, US European Command, J2, Stuttgart, Germany. After serving 11 years in Germany, Mr. Houston returned to the United States and was reassigned to Washington, DC. Military Awards and decorations earned during his 24 years of U.S. Navy Service and 18 years of Federal Civil Service: Military Presidential Unit Citation Meritorious Unit Commendation (Vietnam) Armed Forces Expeditionary (Vietnam) Headquarters Support Activity, Saigon, RVN letter of Commendation Navy Until Commendation Navy Commendation Medal w/Silver Star National Defense Medal w/Bronze Star Vietnam Campaign Medal Navy Good Conduct Medal (6h Award) Commander SIXTH Fleet Letter of Commendation Civilian U. S. Army - Meritorious Civilian Service Award U.S. Air Force - Meritorious Civilian Service Award Bernice and Sam met at the Jersey Shore when he was stationed with the Navy at Lakehurst, NJ, flying blimps. The "Shore" holds a dear place in their hearts that continues today. They sailed the waters and later instilled a love for sailing in their children, especially their second son, who owned and restored "The Wanderer" which was used in the movie, "Captain Ron". Throughout his life, Sam was very involved in his Catholic faith. He volunteered as Lector, Lay Eucharistic Minister and PTA President. After Vietnam, he became a Knight of Columbus, receiving many awards for himself and Council #7390, which he founded. As a 4th Degree Knight, he served as District Deputy of California. Sam and Bernice lived an extraordinary life having traveled and experienced the world. It started with their two years in Saigon, Vietnam. Their transportation was a Lambretta motor scooter. One son would stand in front of Sam and Bernice rode side saddle on the back holding their infant, in case she had to jump off in a hurry. They lived through several Coup de Etat, including the one that overthrew President Diem. Such occurrences made them mindful of the ravages of war. Bernice and the boys were in the last plane load of dependent evacuees in 1965 when the Viet Cong threat to Saigon had increased significantly. Sam followed two weeks later as their transfer was in progress to Whidbey Island, WA. Soon after their arrival, an earthquake shook the Seattle Space Needle and the surrounding country – quite the welcome home! San Diego was a favorite duty station and the family grew in number and in their love of the ocean. On to Virginia and his sea duty on the USS John F. Kennedy, CVA 67, where Sam was the Command Master Chief and occasionally found himself on bridge duty. Then it was back to San Diego for his retirement from the Navy and as owner of two Pop Shoppe's doing retail sales of soda pop, with crafts on the side. After Navy retirement, Sam joined Civil Service working on the 1980 census. Part of his census duties included making a video of how the census was processed. With typical humor and warmth, he began and ended it with Willie Nelson singing "On the Road Again" as the 18 wheelers pulled into the building and then departed at the end. In 1984, new orders came for Berlin, Germany, where their fascination with Europe became a reality. It was there that Sam and Bernice celebrated their 25th wedding anniversary. Bernice called him Bill, while military friends called him Sam. However, at that Mass, the priest announced his name as "Matt" from a popular TV show at the time. Everyone became confused and amused wondering who he really was. They honeymooned at Gran Canaria. Their time in Germany was at the height of the Cold War and the conflict over Germany. The children's school bus was guarded by a jeep full of soldiers behind a machine gun and guards patrolled the housing areas nightly. It was an exciting life in Germany, with Bernice leading a tour of Americans to East Berlin the day the Berlin Wall came down. Those days were followed with more friends and experiences while living in Stuttgart, Germany, before returning to the States and the Pentagon. It is sad to note that after his retirement, his former office at the Pentagon was hit during the 9/11 terrorist attack and several of his co-workers died. He loved everyone he met and had a wonderful sense of humor. Though not much for joke telling, it was how he said things that brought a smile or laugh. Camping played a big part in their lives wherever they were stationed. They always joined the RV Camping Clubs and met wonderful people who remain friends today. After his final retirement, he and Bernice hit the road full time, traveling this great country visiting friends and family. They moved his mother, who has been living with them in VA, to San Antonio, where their two oldest sons were living at the time. Following further travel, they returned to San Antonio for a few months to take care of her and their medical needs. Texas hospitality and friendliness, as well as the HEB grocery store, made an impression upon them. This led to their decision to set roots once and for all in Texas, after having traveled all their married life. Texas certainly lived up to its reputation as they found second families in their parishes, as well as within their retirement community. Sam always wanted to work at an amusement park and did so for a few months at Six Flags in San Antonio. Camping continued to be a passion as they traveled with the Sparkling City Ramblers to camp outs and rallies. This continued until Sam's eyesight began to worsen and he had to give up driving. They owned pet birds at the time and "Peaches", his Lovebird, would ride upon his head while he drove the RV. Many a trucker did a double take after seeing this. Retiring to an RV and placing their belongings in storage had set the stage for the best 1½ years they spent on the road. "Freedom from Stuff!" They continued traveling overseas, returning to Europe and Asia where their children were assigned. At least a month was spent in Frankfurt, with a necessary return to Berlin. Old neighbors remembered fondly the American presence of past years. Many happy memories of places and friends were renewed. Christmas' were spent in Hawaii, Bangkok, Thailand and Okinawa, Japan, and the years were interspersed with cross-country travel to be present at the birth of several grandchildren or to see to the needs of other children undergoing medical care. Sam had his "posse" of great friends and fellow campers who had traveled together in former years. Their friendship was regularly renewed by meetings at "Jim's" on a weekly basis to solve the world's problems. Sam's eyesight began to fail him and he was declared legally blind. He voluntarily gave up driving and Bernice became his full-time chauffeur. After his fractured hip and surgery, Sam never fully recovered. The family reunion, a week before he died, was truly a blessing as children and grandchildren were able to share their love of him. He was loved by all who met and knew him and had a way of making you feel loved.
See more
See Less
In Memory Of
MCPO William "Sam" G. Houston ,USN (ret)
Help tell the story of your loved one's unique life. Leave a memory or share a photo or video below to show your support.