OBITUARY
Benita Ester Cohen
10 May, 1956

–

17 November, 2021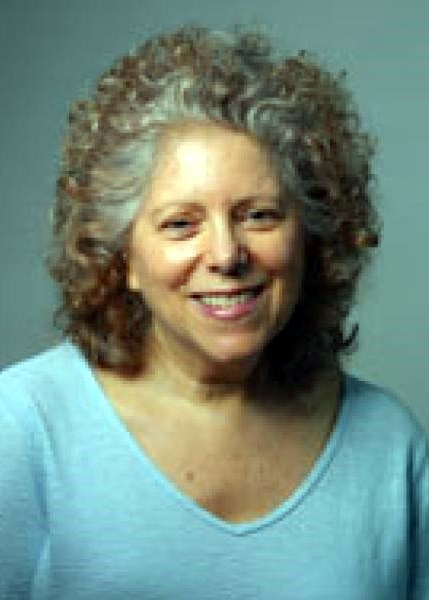 Benita Ester Cohen
It is with broken hearts we announce the sudden passing of Benita, after a brave battle with melanoma on November 17, 2021.
Benita was a kind, gentle soul who worked tirelessly for social justice and fought for the rights of the vulnerable in society. In her position as Associate Professor in the College of Nursing (Faculty of Health Sciences) at University of Manitoba, Benita's work was focused on strengthening the integration of an equity/critical social justice lens in public health education, research, policy and practice.
Benita was a quietly passionate person who enjoyed music, art, travel, literature, photography and nature. She had a flare for color and enjoyed an occasional whiskey.
She leaves behind her loving family, friends, students, and the many people she touched across Canada through her work, including generations of nurses who she taught and inspired. All would agree that the world is a better place having known Benita.
Benita will be sadly missed by her loving partner Pete Sarsfield, her sister Amy Doofenbaker, her brother Ted Cohen (Aaron Burry), her stepdaughters Jan Sarsfield and Sarah Sarsfield, and her grand-daughter Maxine Gibson Bruce. Benita was pre-deceased by her proud parents Norman Cohen and Meta Fitch.
Benita's spirit will live on in our memories. Thanks for the wonderful memories 🐝
A memorial reception will be held from 6:00 – 8:00 p.m. on Monday, November 22, 2021 at Thomson Funeral Home.
For those who wish, donations in Benita's memory may be made to United Way Winnipeg, 580 Main Street, Winnipeg, Manitoba R3B 1C7.
"Vaccine Proof" and valid government-issued photo identification for all attendees at the memorial reception is required.
In Celebration of the life of Benita Ester Cohen, Dr Benita Cohen, B and Ben to many and Beneetwa to a few: On November 17, 2021, Benita died, leaving in the same manner she lived, gracefully and peacefully, without lament or fuss, deeply loved and with the full appreciation and deep respect of so many.
Benita was born in Montreal on May 10th, 1956, the first child of Meta Cohen (Fitch) and Norman Cohen. Her siblings, eventually, were and are Amy and Ted. She and her family initially lived in Dorval, then moving to central Montreal. As a child, Benita was often called shy, but could better be characterized as solitary, quiet, self-entertained, thoughtful and strong-willed. She could sit in contemplative repose for hours, whether reading or not, and was determined to be self-sufficient.
In her middle school years, Benita was often the ruling Queen of the class Spelling Bees, and into her mid-60s would playfully respond to a request such as, "Ben! How do you spell 'elegant'?" in the following Spelling Bee manner: "Elegant! E L E G A N T. Elegant!", end-punctuated by a small beautiful smile. She was always right. In her high school years, with the fulsome and necessary aid of her father, she/they negotiated an unusual agreement with the school which allowed her to be "absent" from school in the mornings and attend classes in the afternoon. This arrangement prevented extreme boredom on Ben's part, as well as her growing habit of frequently skipping school to hang-out with like-bored-minded friends in Mount Royal park. In the mornings she worked as a hospital Ward Clerk. One of her Supervisors, finding her first name difficult to navigate, would summon Benita by saying, "Miss … Miss… Miss Thing!" Ben loved that. It was also an example of what was to become her lifelong skill of refusing to take offense.
Ben responded to any and all requests, lucid or not, in a careful and skillful manner. Her memory was near-eidetic, and was always utilized in a humble and graceful manner. She cared about the true heart of the situation.
After high school, Benita attended Trent University for a non-degree while focusing on Political Science, a phrase and study that soon became oxymoronic to her perceptions. She left Trent with high marks and without a degree, attempting to find a more righteous and more effective path on the protesting streets. She did not find what she was seeking on the streets, and eventually returned to school, graduating with a Bachelor of Nursing.
Benita then worked as a Public Health Nurse (PHN) in Mississauga, following which, still seeking a better social-justice path, she moved to Iqaluit in the then-NWT Arctic, now-Nunavut. She found there some of the differing focused work and lifestyle she sought.
In Iqaluit, Benita was known to some of her Inuit colleagues as Eekeyshulik, or curly-headed-one, as it was translated to her. She loved this nickname, and she loved the Arctic, there developing a lifelong interest-in and support-for Indigenous Nations, and for our linked paths in this country.
Most of Benia's research and writing in the years to come was rooted in a commitment to the need for a major improvement in social justice and equity in all matters, including health and wellness. Dr Benita Cohen was a soft-spoken, brilliant, thorough, often conciliatory, gentle and caring social activist; she was the real deal. She used her gifts in many venues, including classrooms, academic papers, and in multi-disciplinary meeting rooms, promoting a more caring and equitable society; we should be so skilled and/or lucky as to follow her vision.
Following her formative time in Iqaluit, Ben moved to Winnipeg in the early 1990s to begin her studies in Community Health Sciences at the University of Manitoba. Over the next decade-plus she completed a Masters degree and a PhD, and while doing so worked at several related jobs at the U of M, as well as publishing academic papers and navigating multiple purposeful social-change committees.
During her 40s and 50s, Benita traveled extensively in Canada and elsewhere, consistently weaving together and over-lapping her work and non-work times. She repeatedly visited all thirteen Canadian provinces and territories, as well as Scandinavia, Hawaii, Australia, Ireland, and China. Her honed observational skills and gentle charm were potent assets wherever she went.
Ben developed a national and international stature as a gifted collaborator in many contentious situations adressing the need for greatly enhanced equity in the diverse angles and aspects of all of the social-determinants-of-health; she was a gifted advocate, as well as teacher and speaker. However, Ben would also roll her eyes at such a suggestion, saying that she could occasionally play that roll convincingly, but in reality she was, or so she insisted, just a shy introvert who could sometimes write a well-puntuated sentence. She did much more than that. In the years between Benita's ages 35 and 65, she remained tightly-close to her ever-expanding group of family, friends and colleagues. We know who we are in her life, as did Benita; we do know. We celebrate the deep and multi-layered life of Benita Ester Cohen, Dr Cohen, Benita, Beneetwa, B and Ben; we honour you, and we thank you.
See more
See Less
Past Services
Monday,
22 November, 2021
Memorial Reception
In Memory Of
Benita Ester Cohen
Help tell the story of your loved one's unique life. Leave a memory or share a photo below to show your support.