OBITUARIO
Luis P. Bernal
22 junio , 1949

–

7 abril , 2021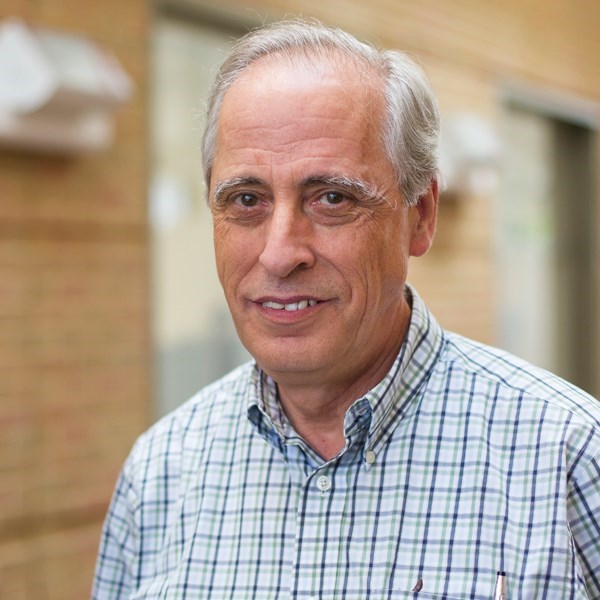 On Wednesday, April 7, 2021, Professor Emeritus Luis P. Bernal, loving husband and father of three children, valued friend, colleague, and teacher, passed away at home surrounded by family at the age of 71. Professor Bernal was born on June 22, 1949 in Barcelona Spain to Felix Bernal and Maria Dominguez. From a very young age Professor Bernal was passionate about flight. When he began his Aeronautics studies at the Polytechnic University of Madrid one of his favorite things to do was to take his future wife to the airport cafeteria and watch the planes take off and land, all the while talking passionately about the physics of flight as well as the specifics of each plane. After receiving his Engineering degree in 1971, he married Sara Garcia Guijarro in Madrid Spain on September 16, 1974. Together they moved to the United States where he went on to receive his Ph.D. from the California Institute of Technology in 1981, and his Dc.Ing from Polytechnic University of Madrid in 1983. During this time his three children were born. He joined the faculty of the Aerospace Engineering Department at the University of Michigan as an Assistant Professor in 1984 and retired as a Full Professor in 2020. Professor Luis Bernal was for many years a friend, colleague and a valued member of the Department of Aerospace Engineering at the University of Michigan. He will be remembered for his many contributions: to his field of study; to his colleagues on the faculty and staff in the department; and to the many students he helped prepare for their future careers. Professor Bernal was a world-class scientist in the field of experimental fluid mechanics. He published work and held patents in turbulence theory and experimental methods, microgravity flows, gas flows in microsystems, and flapping-wing flight. Two of his microgravity fluid experiments, developed in collaboration with students, flew on Space Shuttle missions. His Ph.D. thesis work on the turbulent mixing of fluids was considered to be so important that it was included in several textbooks. He made lasting contributions to the aerospace curriculum. He was a primary developer of the department's graduate courses in viscous flow, turbulent flow, and experimental fluid mechanics, and regularly taught boundary layers and viscous-flow aerodynamics at the undergraduate level. Professor Bernal mentored a large number of both undergraduate and graduate students who, over the years, have expressed their appreciation for his help. At the graduate level he mentored students who conducted experiments in micro-air vehicles that simulate the flight of birds. He taught students how to conduct hands-on experiments that supplemented the understanding that they gained from other theoretical courses. At the undergraduate level, he was the Program Advisor for more than ten years, personally meeting with hundreds of students per year to help them through a challenging field of study. He also served as faculty advisor to several student groups, including one that designed a solar-powered model airplane and one that developed ways to fabricate and deploy satellites in space. Professor Bernal will be remembered as a valued colleague who dedicated a great deal of his life to educating students and to interacting with his colleagues in the department. He always made time to meet with people to assist them. Many undergraduates who were mentored by him have expressed how his influence shaped their careers. He will be fondly remembered and sorely missed by faculty, staff and alumni of Aerospace Engineering at the University of Michigan. As a husband and father Luis was a kind, supportive presence who was always there when needed. He loved to travel and was happy to drive his son to California to start his job, or drive his daughter Sara to Los Alamos, NM or Austin, TX to start her summer internships. He organized all the family's road trips over the years, whether it was to Disney World, Hershey Park, Cedar Point, or to Washington DC. He was famous for his whirlwind "European Escapes" where he would fly to Europe and make several stops for work and to see his family in the space of a few days or a week. He also never missed an opportunity for an adventure. When his daughter Sara spent a summer in West Virginia working at a DOE laboratory he insisted on going white water rafting on the Lower New River with all three of his children. Several times he was bounced out of the raft and had to be hauled back onboard, much to his own amusement. His sunny disposition never allowed bad moods to linger for long. His loss has been a blow to the family, life will not be the same without him, and he will be forever missed. Luis was preceded in death by his father, Felix Bernal, his mother, Maria Dominguez, his brother Felix, and his sister Montserrat. He is survived by his wife, Sara, his three children, Luis Manuel, Sara Montserrat and Cristina Isabel, his brother Manuel, his sister Mari Carmen, his grandchildren, Sara June, Joseph, and William, several nephews and a niece. Fond memories and expressions of sympathy may be shared at www.muehligannarbor.com for the Bernal family.
VER MÁS
VER MENOS
Servicios Previos
sábado,
11 septiembre, 2021
A Celebration Of Luis' Life
En Memoria De
Luis P. Bernal
Ayude a contar la historia de vida única de su ser querido. Deje un recuerdo o comparta una foto o video a continuación para mostrar su apoyo.