OBITUARIO
Inez D. Buck
17 noviembre , 1928

–

7 noviembre , 2021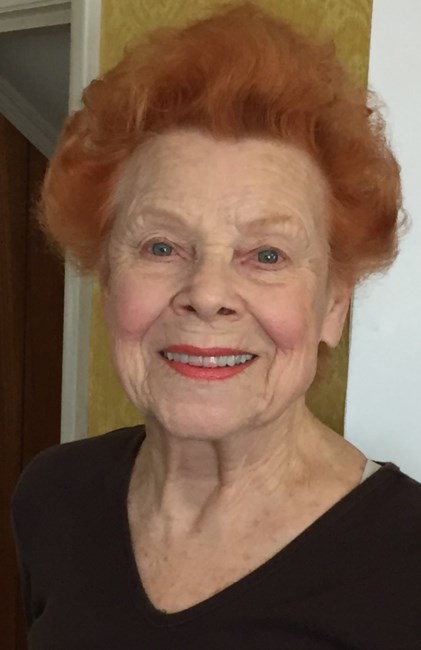 Inez Davis Buck 1928 - 2021
Auburn - Inez Davis Buck, age 92, of Auburn, died November 7, 2021 at Schooner Estates supported by her family after a short illness. She was born at her grandparent's neighboring home November 17, 1928, the daughter of Wesley and Gladys Moore Davis of Danville Corner, Auburn. She was educated in Auburn schools and was a 1946 graduate of Edward Little High School. She was an active member of the reunion committee for her ELHS class and so enjoyed catching up with her classmates. Much of her career was spent in two prominent Lewiston businesses – Central Maine Medical Center and the Lewiston Sun-Journal. She started her career in the business office at CMMC and then purchasing department until her marriage to Roy C. Buck on June 30, 1951. Together they raised four children (Linda, Patricia, Robert and Richard). She enjoyed being a mother and wife and applied her talents as a seamstress starting with pajamas and coats for her children to prom dresses and culminating in daughter Patti's wedding gown created from fabric made in Italy and purchased in the UK. She supported her children in their music lessons and athletic activities. An active volunteer, she was a member of Y-Wives, The Women's Literary Society, Lewiston United Baptist Church and various church committees and fundraisers. She served on the board of the Auburn Home for Aged Women (now Chapman House). She and her husband were also lifelong cemetery committee members for both the Pine Street cemetery, Auburn and the Strickland cemetery, Strickland. Through her husband's role as Chairman of the Board of Trustees for New England College, they traveled several times in the 1970s to the Arundel, England campus of the Henniker, NH college. She worked for the Lewiston Sun-Journal Accounts Payable department from 1969 until her retirement in 1994. While there, she developed many lifelong friendships with co-workers. Ready for a new career after retiring, she attended Downeast School of Massage, graduated, and attained national certification. She returned to CMMC to teach infant massage. She later transitioned to both the Wellness Center and the Dempsey Center providing massage services for 22 years. Being connected to the hospital over her lifetime brought her lots of joy, friendships and satisfaction that she was helping others through her therapeutic work. Inez was a very outgoing person. Her favorite activities were meeting new people, traveling, learning new things, visiting with family and going out for lobster. A true Mainer, she loved going to the Maine coast and spent many years vacationing in Harpswell with her family. She took special delight in the lives of her children, grandchildren and great-grandchildren, finding meaningful ways to connect with each of them including celebrating birthdays and holidays, attending musical and sporting events. Cooking and healthy living remained a constant over her lifetime. She enjoyed expanding her knowledge through online research and reading books. She continued her massage practice until she was 91 when the Covid pandemic halted personal interactions. As the last remaining member of her siblings, she remained a loving connection for many of her nieces and nephews, as well as an excellent source of historical information. She will be dearly missed by her family, cherished friends and the many people in the community who knew her. She is survived by her children, grandchildren and great-grandchildren: Linda (Charles) Houff of Troy, MI, Patricia (Patrick) DeFilipp of Auburn, son, Nicholas (Kristyn) DeFilipp and children Charles and Frederick of Melrose, MA, and daughter, Anna (Abraham) Dugal and son, Everett of Camden, ME, Robert (Amy) Buck of Danville, NH, and children Amanda, Manchester, NH and Ryan of Brookline, MA, Richard (Johanna) Buck of Milford, MA and children Stephen of Brooklyn, NY and Rachel of Milford, MA. She is also survived by her brother Fred's wife, Elizabeth Davis. Inez was predeceased by her husband, Roy, and by all her siblings and their spouses including: Owen (Christine) Davis, Auburn, Clyde (Virginia) Davis, Norway, Kenneth (Ruth) Davis, Auburn, Myrtle Davis (William) Grady, Rochester, NY, Fred Davis, Auburn. Online condolences may be shared at www.thefortingrouopauburn.com Visiting hours: 9-11 AM The Fortin Group Auburn. WEDNESDAY, NOVEMBER 17, 2021 Service to follow at 11 AM. Committal to follow at 12 PM at Pine Street cemetery, Auburn.
In lieu flowers, those wishing to make a donation in her name may do so to:
New England College Office of Advancement 98 Bridge Street Henniker, NH 03242
The First Universalist Church 169 Pleasant Street Auburn, ME 04210
VER MÁS
VER MENOS
Servicios Previos
miércoles,
17 noviembre, 2021
Visitation
miércoles,
17 noviembre, 2021
Funeral Service
miércoles,
17 noviembre, 2021
Committal
En Memoria De
Inez D. Buck
Ayude a contar la historia de la vida única de su ser querido. Deja un recuerdo o comparte una foto debajo para mostrar tu apoyo.