OBITUARIO
Thomas "Tommy" Winton Boggs
25 octubre , 1955

–

5 octubre , 2022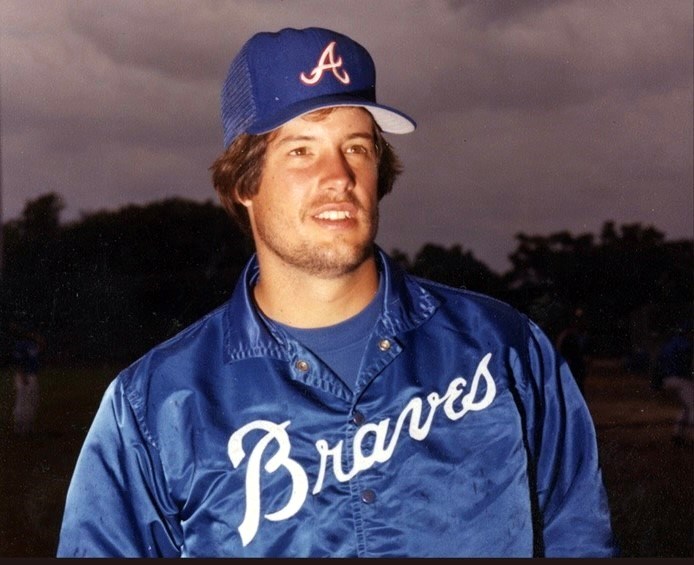 Thomas Winton "Tommy" Boggs passed away Wednesday, October 5, 2022. He was surrounded by his loving family and several of his dearest friends. Tommy left this earth with a baseball in his hand with a fastball grip. He suffered from a short, aggressive battle with throat cancer. Tommy loved his family, his friends, hosting events and parties, hunting, golf, baseball, watching ESPN, coaching and absolutely loved his players. He was simply a kind, big-hearted man that spent his life doing things for others. There is something very special to be said about a person who worked so hard for the happiness of others. Born on October 25, 1955 in Poughkeepsie, NY the son of Charles Williams and Joyce Ruff Boggs. He always hated the fact that NY was listed on his birth certificate because he considered himself a southern boy. Six months after his birth his parents and sister, Charlene, moved to Lexington, Kentucky with IBM. While in Lexington, the family was highly involved in competitive swimming through the Greater Lexington Swim Association because of his sister's participation. She was 8 years his senior and his parents needed to keep a very young Tommy busy during the many hours of practices, so he often talked about being thrown in the pool to compete against the older kids at just 5 years of age. His competitive nature was instilled in him that summer in the pool and anyone who knew him knows just how much he hated to lose at anything! In 1968 his family moved to Austin, TX to open the new IBM plant, as many families relocated from Lexington at that time. Soon after moving to Austin at 12 years old, he started playing Little League Baseball at Balcones Little League where his immense talent was quickly recognized. He ended up playing against his future brother-in-law, Jerry Smith for many years. His dad and future father-in-law even coached the Balcones Little League all-star team together and the team went deep into the playoffs that summer led by Tommy's outstanding pitching and hitting. A 1974 graduate from Austin Lanier High School, he excelled as an athlete in football, basketball, and was All-American in baseball. Many old-timers have said that Tommy may well have been one of the greatest All-Around athletes to ever come out of the city of Austin. He signed with the University of Texas to play both baseball (Cliff Gustafson) and football (Darrell Royal) before being drafted. In 1974 he was selected by the Texas Rangers as the second overall pick in the Major League Baseball draft, ultimately signing to play professional baseball and forgoing a college career. He had a solid rookie year for the Rangers at the age of 20, posting an ERA of 3.49 in 90.1 innings. Many Austinites will remember when the Texas Rangers had an exhibition game against the Texas Longhorns at Disch-Falk stadium where Tommy was pitching for the Rangers. The stands were filled that evening and the outfield warning track was roped off for people to sit on the ground during the game. A teenager at the time, Suzette, his future wife was in the stadium sitting on the warning track. After his second year with the Rangers, he was traded in Major League Baseball's first-ever four-team trade. Traded to the Atlanta Braves, he would pitch the next six seasons before a rotator cuff injury hampered his career. In his first game back after rotator cuff surgery he had a no-hitter going into the 6th inning when Joe Torre had to take him out of the game due to a pitch count to protect his arm. He played professionally for legendary managers such as Billy Martin, Jackie Moore, Bobby Cox and Joe Torre, won 12 games and registered a 3.42 ERA for the Braves in 1980 on a pitching staff that featured Hall of Famer Phil Niekro and Doyle Alexander. He was part of the 1982 Atlanta Braves team that to this day holds the All-Time Major League Baseball record for most wins (13) at the start of the season. The 1982 team went on to win their Division that summer. After being released by the Braves after the 1983 season, he signed with the Rangers where he pitched his last professional season in 1985. After retirement, he opened the Grand Slam batting cages and was asked to coach the senior players at Balcones Little League. During that time, he came up with the idea that he wanted to help the most talented players pursue their dreams of playing college and/or professional baseball at the next level. He wanted to recruit the top players out of Central Texas to compete against the best players from other big cities in Texas and across the country. In 1986 his idea ultimately led to the development of Austin Slam Baseball. He started the program with the intention to allow players the opportunity to achieve their baseball dreams. In the beginning he fought some extreme resistance from the various Little Leagues and other local coaches but there was no backing down to help the young men that he believed needed the opportunity to compete with others at their same level. He worked with other men throughout the country to promote what would eventually become Select Baseball. Tommy's advancement of baseball within central Texas and around the country is matched by very few others. More than 500 of the players he mentored through Austin Slam went on to play college baseball. Twenty two players have made a Major League Baseball roster, including six-time All-Star Lance Berkman. In 2008 he was honored with the Jackie Moore Lifetime Achievement award for his service and contributions to baseball in the central Texas area. In 2009 he was asked to coach baseball at Concordia Texas University (CTX). He absolutely loved developing young men at Concordia and was extremely proud of all he was able to accomplish during his tenure. He wanted to create a Division I type atmosphere for his players, so he was very involved in the construction of the Tornado Baseball field in 2010. Once completed he worked for years to raise funds to build the Concordia Baseball Clubhouse which was completed in 2020. Concordia has one of the best facilities in all of NCAA Division III baseball in large part due to his commitment to his players. In his 13 years with Concordia, he led the Tornados to 339 victories most in school history, five NCAA Regional berths, one NCAA Super Regional appearance, three American Southwest Conference Tournament championships (2011, 2012, and 2019) and three ASC regular season titles in 2014, 2016 and 2018. Honored twice as the ASC Coaching Staff of the Year (2012 and 2018). Mentored 132 ASC All-Academic honorees and 92 all-conference selections. On March 24, 2018, he became the winningest coach in CTX baseball history. Boggs was a founding member of the Texas Premier Organization and Premier Baseball. He was a part of the American Baseball Coaches Association and the Major League Baseball Players Alumni Association. Through all his accolades his most important accomplishment was the family that he built. Suzette was his rock, and together they were the greatest team. Brooke and Austin made him so proud throughout his life through all their accomplishments and endeavors. His commitment to his family allowed him to develop thousands of young men into not only better baseball players but also stronger men, husbands, coaches, and fathers. Create a Clubhouse to build a family within… He is preceded in death by his parents Charles and Joyce Boggs along with father-in-law, JL Smith. Chuck played collegiate baseball at NYU and Joyce played women's professional basketball during the war. JL was the 1953 College World Series MVP for the University of Texas. He is survived by the love of his life, his wife of 40 years, Suzette Smith Boggs. His precious children he is so proud of, Brooke Boggs Wood and husband Fulton. Son Austin Boggs and wife Jessica. His great joys, his grandchildren, Bergen Wood (6), Winton Wood (3), Emily Boggs (3) and Baby Boy Boggs due in November. Sister Charlene Castillo and husband Joe, nephew Brett Smith and wife Vanessa and their son Connor, Niece Lorin Smith. Brother-in-law Jerry Smith and wife Sharon along with nieces Kelsey and Kristen. Brother-in-law Dwain Smith and wife Kathleen, nieces Connor and Landry. Mother-in-law Helen Gracy Smith. Honorary brother Dirk Dozier and Honorary sons Rick Perez and Matt Belisle. The family has set up the Tommy Boggs Giving Legacy, Inc. a 501c3 non-profit organization to continue to give back to baseball players and organizations in Central Texas through charitable donations for years to come in his honor. In lieu of flowers they request donations be sent to: Tommy Boggs Giving Legacy, Inc. 9105 Amanda Drive Austin, TX 78729 More information can be found at www.TommyBoggsGivingLegacy.org A Memorial Visitation will be held on October 21, 2022 at 6:00 pm to 8:00 pm at Cook Walden Chapel of the Hills Funeral Home, 9700 Anderson Mill Road, Austin, Texas. A "Celebration of Life" will be held Saturday, October 22 at 4:00 pm at the Concordia University Fieldhouse (gym). Followed by a reception on the Concordia University Baseball Field and Clubhouse.
VER MÁS
VER MENOS
DONACIONES

"Tommy Boggs Foundation"

TBD
Servicios Previos
viernes,
21 octubre, 2022
Memorial Visitation
Celebration of Life & Reception Following
En Memoria De
Thomas "Tommy" Winton Boggs
Ayude a contar la historia de vida única de su ser querido. Deje un recuerdo o comparta una foto o video a continuación para mostrar su apoyo.