OBITUARIO
Dr. Virgilio Juan Escutia Jr.
24 junio , 1934

–

21 septiembre , 2022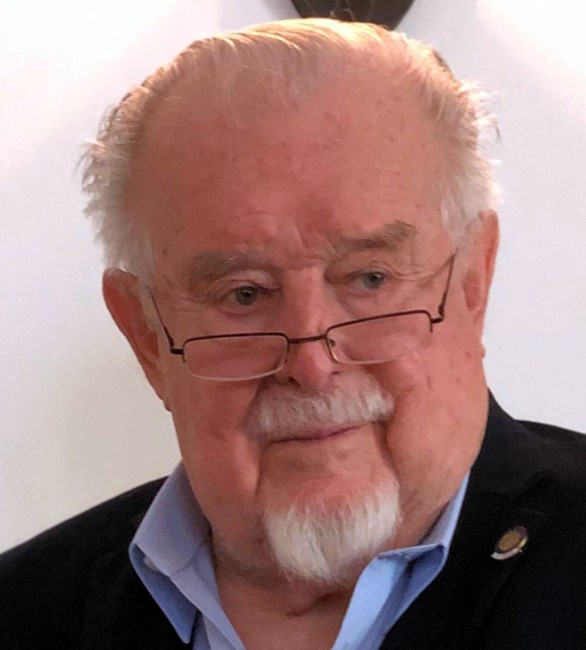 Dr. Virgilio Escutia, Jr., 88, of Austin, passed away at home on September 21, 2022 surrounded by his loving family. Virgilio was born on June 24, 1934, in Laredo, Texas. After Virgilio graduated from Martin High School in 1950, he went on to study zoology at The University of Texas in Austin. He graduated with a B.A. in zoology and a minor in music, and soon afterward he enlisted in the U.S. Army, and was assigned to the laboratory at the Walter Reed Medical Hospital in Washington D.C., where he worked on vaccine production for the troops. This assignment would change his life and set him on a lifetime career path in public health. There he met the love of his life, Georgette Brasseur of Bogota, Colombia, and married her about a year later on October 11, 1958. After his military service, he was offered a position with the World Health Organization in Colombia to introduce the smallpox vaccine to South America. While working in Colombia, he had two daughters, before moving back to Austin, Texas to work at the State Health Department laboratory. About a year later, Virgilio decided to pursue a Master's degree in public health and moved his young family to Ann Arbor, to attend the University of Michigan. After graduating, he hurried back to the warmth of Laredo, Texas, and to work at a State laboratory. While living in Laredo, he was active in the choir at St. Augustin Catholic Church and in the Lion's Club. He also welcomed his first son and another daughter. The itch to continue his studies and obtain a doctorate compelled him to move his family to Chapel Hill, North Carolina to attend the University of North Carolina. There, they often hosted visiting graduate students from South America who enjoyed the food and music of his lively Latin household. They also welcomed their youngest son. Virgilio finished his doctorate and worked on his thesis at the Center for Disease Control in Atlanta, Georgia. After graduating, Virgilio took a position as an Assistant Professor of Public Health at The University of Texas in Houston. His family flourished in Houston, and their home became a haven for extended family on visits to the U.S. In 1973, a position at the World Health Organization came open in Buenos Aires, Argentina, and he took the family south of the equator. The family stayed in Buenos Aires less than a year, before getting transferred to Santiago, Chile just after a military coup. They lived in Chile for five years during the Pinochet regimen, before moving back to Buenos Aires in 1981 during the Peron era. In 1984, Virgilio moved to Mexico, City, where they lived through a major earthquake in 1985. In 1988, Virgilio and Georgette, now empty nesters, moved back to Washington, D.C. There, they reunited with his brother-in-law and family, and many old friends. In 1993, Virgilio retired, and they moved to Austin. Here he spent his time supporting Georgette's many home improvement projects and enjoying the visits and activities of his children and grandchildren. Virgilio and Georgette also dedicated many hours volunteering with the St. Louis Catholic Church chapter of the St. Vincent de Paul Society and were honored for their service with the Bishop's Lumen Gentium award. Virgilio was predeceased by his parents Hermila and Virgilio Escutia Sr. and his wife, Georgette B. Escutia. He is survived by his daughters, Kathy Escutia, and Francoise Luca and her husband Andy Rainosek of Austin, Jeannette Escutia and her husband Lynn Fast of Dallas, and his sons and their wives, Virgil and Cheryl Escutia of Cedar Rapids, Iowa, and Charles and Christina Escutia of Austin, fifteen grandchildren, and six great-grandchildren, and one on the way. The Visitation and a Rosary will be held on Monday, October 10, 2022, from 6:00 to 7:00 p.m. at Cook-Walden Funeral Home, at 6100 North Lamar, Austin, Texas. A rosary service will follow from 7:00 to 8:00 p.m. A memorial funeral Mass will be held at St. Albert the Great Catholic Church, 12041 Bittern Hollow, Austin, Texas, 78758 on October 11 at 10:00 a.m. Virgilio and Georgette will be forever reunited at a private interment service later in the afternoon. In lieu of flowers, the family requests you consider a memorial donation made to the St. Vincent de Paul Society c/o of St. Louis Catholic Church, 7601 Burnet Road, Austin, Texas 78757, or online at: https://st-louis.org or to the St. Albert chapter of St. Vincent de Paul at: https://www.saintalbert.org The family wishes to extend their gratitude to the doctors, nurses, and staff at Dell Seton Hospital and Encompass Hospice Care, and to everyone who supported Virgilio through his illness. Fond memories and expressions of sympathy may be shared at www.cookwaldenfuneralhome.com for the Escutia family.
VER MÁS
VER MENOS
En Memoria De
Dr. Virgilio Juan Escutia Jr.
Ayude a contar la historia de vida única de su ser querido. Deje un recuerdo o comparta una foto o video a continuación para mostrar su apoyo.