OBITUARIO
Geneva Richard Johnson
22 junio , 1922

–

12 octubre , 2021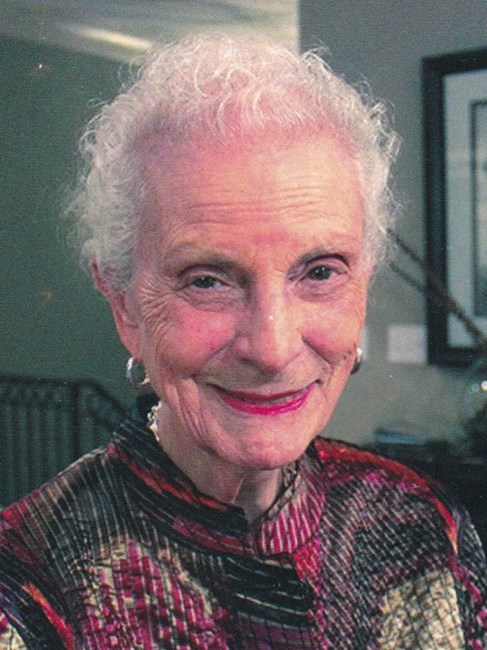 Geneva Richard Johnson, PT,PhD, Fellow of the American Physical Therapy Association died September 12, 2021 at her residence at Southside Assisted Living. Funeral services are on October 19 at St. Aloysius Catholic Church, 2025 Stuart Avenue, Baton Rouge. Visitation at 10:30 am with services at 11:20 am with a military burial at Port Hudson National Cemetery at 2:00 pm. She leaves behind a sister, Sylvia Mayeux and numerous nieces and nephews, great and great-great nieces and nephews. Dr. Johnson was born June 22, 1922 in Eunice, Louisiana. She married Eugene Bartolett Johnson in 1950. Dr. Johnson earned a Bachelor of Science degree from University of Southwestern Louisiana in health and physical education in 1942, followed by a certificate in physical therapy from the United States Army Lawson General Hospital in 1946. She later earned a Master of Arts in educational administration from the University of South Carolina in 1959 and a PhD in Higher Education Administration from the University of Pittsburgh in 1971. From 1946-1948 she served as a lieutenant in the US Army at Beaumont Army Hospital, El Paso TX. In 1951, she was recalled to service as a lieutenant and worked at Fitzsimons Army Hospital, Denver CO, and was promoted to captain when serving at Brooke Army Hospital, San Antonio, TX from 1953-1954. She was proud of her military service and also proud of the service she provided in the polio epidemics of the 1940's and 1950's. In 1959, Dr. Johnson joined the faculty at what was then Western Reserve University, in Cleveland OH, to found the Graduate Physical Therapy Curriculum, which provided the first Master of Science degree in physical therapy. From 1974-1984, Dr. Johnson assumed the position of associate professor and director at The Institute for Rehabilitation and Research (TIRR) at Baylor College of Medicine in Houston, TX. Following her stay at TIRR, she served for 10 years as a consultant for multiple institutions in the United States and across the world. She worked in Egypt with multiple visits under the aegis of Project Hope. In 1994 Dr. Johnson returned to academics and became the founding Dean of the Doctor of Physical Therapy program at the University of Mobile, in Mobile, AL. Most recently her legacy was recognized by the establishment in 2014 of the Geneva R. Johnson Annual Forum on Innovation in Education, held annually at the Educational Leadership Conference. Please honor request for no flowers. Contributions can be made to LPTI, c/o Laurita Hack 415 Gatacombe Lane, Bryn Mawr, PA 19010 or to the Baton Rouge Food Bank at 10600 S. Choctaw Dr., Baton Rouge, LA 70815. The 11:20 am funeral service will be live streamed. https://vimeo.com/event/1377649. Use password *Johnson@geneva99#
VER MÁS
VER MENOS
FAMILIA

She leaves behind a sister, Sylvia Mayeux and numerous nieces and nephews, great and great-great nieces and nephews.
En Memoria De
Geneva Richard Johnson
Ayude a contar la historia de la vida única de su ser querido. Deja un recuerdo o comparte una foto debajo para mostrar tu apoyo.