OBITUARIO
DONALD O WIERSIG
7 agosto , 1925

–

18 julio , 2017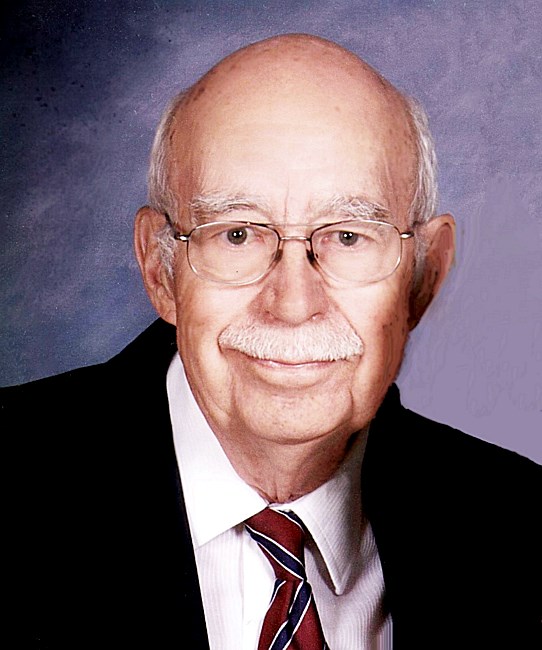 Dr. Donald "Don" Wiersig died peacefully on July 18, 2017 in Bryan, Texas at the age of 91.
Don is survived by his loving wife of 65 years, Bonita "Bonnie" Wiersig; his children, Jon and Karen Wiersig, Longview, Texas, Jean Wiersig Wolff, Bryan, Texas, and Jeremy and Suzanne Wiersig, San Antonio, Texas; his grandchildren, Jake and Jordan O'Brien, Shreveport, Louisiana, Madeline Wiersig, San Antonio and College Station, Texas, and Jacob Wiersig, San Antonio and College Station, Texas. Don is preceded in death by his parents, Walter and Amelia Wiersig of Colby, Wisconsin; and siblings, Art Wiersig, Evie Kobbs, Erma Johnson, Ray Wiersig, and Lennie Wiersig.
Don was born on August 7, 1925 in Colby, Wisconsin the youngest of six children. He received his Doctor of Veterinary Medicine degree from Iowa State in 1949. He married Bonita Jean Kindschi in August of 1952 after being introduced by his brother Ray, who taught with Bonnie at Two Rivers, Wisconsin. After marrying in Prairie du Sac, Wisconsin, Bonnie and Don moved to Marshfield, Wisconsin and had a dairy farm there in combination with Don's large animal practice. They did this for about 10 years before moving on and leaving Wisconsin behind them as Don decided to pursue educating future veterinarians.
Don has been a proud member of the AVMA (American Veterinary Medical Association) since 1947. He taught at the University of Maryland in their Animal Science Department (1960 - 1963) and he was also a Pharmacology teacher (1963 - 1967) at Iowa State Veterinary. He received his PhD from Iowa State in 1967, and then moved his family to Texas to begin teaching at Texas A&M Veterinary School where he taught Toxicology, Pharmacology, and Physiology over the next 18 years. He retired from Texas A&M Veterinary School in 1985 as Professor Emeritus. He then finished his teaching career with two more years as instructor at Ross University School of Veterinary Medicine in Basseterre, St. Kitts in the Caribbean. He has been told countless times from former students how very much he influenced their pursuit of veterinary medicine.
Don's pastimes were many. He started acquiring rent houses early in the 1970s and spent his time and talents in renovating them and managing them well into his 70s. He coached both of his sons in Little League Baseball for Little League North over a period of 10 years. He and his wife, Bonnie, loved to country and western dance and could regularly be seen three times a week "cutting a rug" at the local VFW and Texas Hall of Fame. They put other dancers to shame! Vegetable gardening was also a pastime that he started in St. Kitts and continued for many years. His gardening had the added bonus of getting him to like vegetables more himself! He also pursued acting in his later years with Stage Center in Bryan. He appeared in "Mice and Men" as Candy, even had the starring role in a one-act play, as well as other productions. He and Bonnie loved to travel the world over and learn from the many cultures that they visited. Together they traveled to all 7 continents and over 110 countries, as well as most of the 50 states and had many stories to share about their adventures. He also volunteered for the BISD Foundation and served on several planning committees for the Foundation. He felt strongly that parental involvement was paramount in a child's education. He volunteered for BISD schools at both Sul Ross Elementary and Bonham Elementary Schools, as well as volunteering to teach reading to the inmates at the Brazos County Jail. As you may surmise, Don Wiersig led one of the most active, challenging and fulfilled lives. He touched numerous lives with his teaching, his charitable and volunteer hours and through the example he demonstrated with his continued curiosity and joy in meeting new people and seeing new places.
Don believed passionately in working hard and bettering yourself through education and passed those beliefs on to his children and grandchildren. He was an active and dedicated member of Bethel Lutheran Church of Bryan for 50 years.
Visitation will be held from 4:00 - 6:00 pm, Sunday, July 23rd at Memorial Funeral Chapel in Bryan. Funeral services are scheduled for 10:00 am at Bethel Lutheran Church, 4221 Boonville Road in Bryan with a burial to follow at Rest-Ever Cemetery. A reception at the church will also follow the burial and everyone is invited to attend.
In lieu of flowers, please make donations to the College of Veterinary Medicine at Texas A&M University in memory of Dr. Donald Wiersig. Please make checks payable to the Texas A&M Foundation and note Dr. Donald Wiersig Scholarship Fund in the memo section. They can be mailed to the TAMU, College of Veterinary Medicine, Office of Development, 4461 TAMU, College Station, Texas 77843-4461. The family would also like to thank Don's loving caregivers Sherryl Cunningham, Louisa Navarro, Pam Davenport, Brad Myers and the caring staff at the Isle of Watercrest.
The family would also like to thank Don's loving caregivers Sherryl Cunningham, Louisa Navarro, Pam Davenport, Brad Myers and the caring staff at the Isle of Watercrest.
VER MÁS
VER MENOS
En Memoria De
DONALD O WIERSIG
Ayude a contar la historia de la vida única de su ser querido. Deja un recuerdo o comparte una foto debajo para mostrar tu apoyo.