OBITUARIO
A W Warden
6 enero , 1932

–

23 septiembre , 2022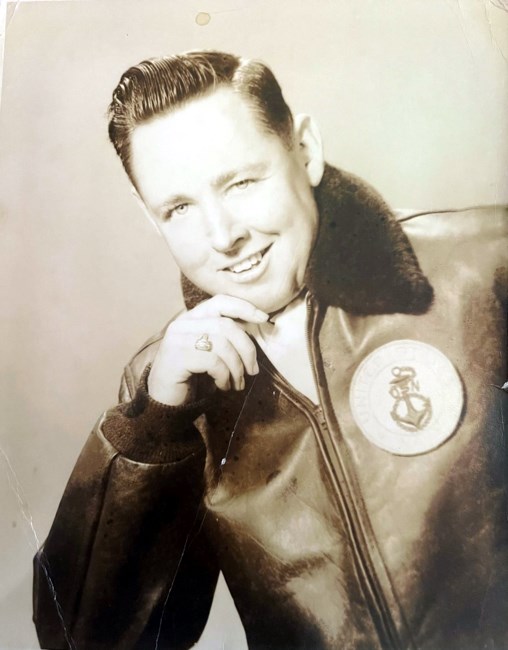 Born January 6, 1932, fourth child of William Arnold and Susie Roach Warden. Passed away into the arms of Jesus on September 23, 2022, at the age of 90 years. He graduated from Burnet High School in 1950. He was heavily involved in the FFA, won a 22 rifle for selling magazines and took it home on the school bus! He loved playing football and was well liked throughout school, one of his teachers (Miss. Fairy Simpson) allowed him to use her brand new car to get his driver's license. AW joined the navy right out of high school and spent most of his service in Hawaii during the Korean War. He was responsible for loading torpedoes onto the submarines, he was very proud of his service. Once back home in Burnet, he went to work for Leo Owens at the Humble Station. Across the highway was J.C. Blalock's, a restaurant where Esther Spiekermann worked as a waitress. AW came in one day for lunch, from there the fire was sparked between the kids that grew up down the road from each other. AW and Esther married on August 31, 1956, and experienced 66 wonderful years together. They created 4 beautiful children; the oldest Sharon July 23, 1957, followed by Arnold Jr. June 18, 1959, James Bradley July 8, 1961, and Carrie May 31, 1976. He managed multiple stations for Owens until Owens retired, then he managed and owned the Humble Station, later named Enco then finally named Exxon. He owned and managed his station for over 50 years. On top of managing a full-service station, he ranched the Flying W Ranch owned by his dad with the help of his wife and brother. Later, Ken and AW bought the ranch and halved it. AW partnered with his uncle Jim Roach and bought several properties. After selling some of those properties, AW finally had enough money to buy his half of the 600 ac. in Mills County that he bought with Jim. He raised fine wool sheep, angora goats, meat goats, and cattle. Coyotes put him out of the sheep and angora business. He finished out his ranching life raising cattle and meat goats. He loved the Lord and had huge faith. He loved his family and was always there when they needed anything. He loved going to deer camp, ranching, driving the ranch while blaring country music and checking livestock. He enjoyed Billy Lambert, old country music, Nascar, Burnet Bulldogs, UT football and volleyball, and the Dallas Cowboys. His favorite pastime was watching old westerns with Esther, specifically anything with John Wayne, Sam Elliot, or Tom Selleck and watching Private Gomer Pile USNC by himself. AW is survived by his wife of 66 years, Esther. Daughters: Sharon Smykal and Carrie Warden; Sons: Arnold Warden Jr (spouse Jennie Warden) and James Bradley Warden (spouse Missy); Sister: Eula Weber; Daughter in Love Randi Reifel; Grandchildren: Kent Warden (partner Chelsea), Skylar Smykal (spouse Leatha), Sterling Smykal (spouse Liz), Chance Warden, Makayla Warden (partner Kareem), Mollee Dykes (partner Aaron), Chelsea Warden, Zachary Warden, and Bradley Haywood (partner Avery); Great grandchildren: Deegan Warden, Tank Warden, and Sloane Smykal; Nieces and nephews: Craig Savage, Keith Savage (spouse Melaney), Mark Savage (spouse Rebecca), Karen Savage, Art Koenings (spouse Tammy), Pam Fleming (spouse Jeff), Chuck Warden, John Warden; Brothers in law: Ernest Spiekermann (spouse Peggy) and Ervin Spiekermann (spouse Brenda); and sister in law Earline Zimmerman. Preceding AW in death are his parents; sister Bea (and her spouse Art); sister Millie (and her spouse James); brother Ken (and his spouse Johnnie Beth); brothers in law Robert Weber and Terry Zimmerman; sisters in law Edith Catlett (and her spouse Don) and Joyce Spiekermann; nephews Bruce Savage and Kenny Weber; and niece Connie Warden. He will be missed by his big family and many friends. Pallbearers will be Kent Warden, Skylar Smykal, Sterling Smykal, Chance Warden, Zachary Warden, and Bradley Haywood Honorary: Donald Fawcett, Gary Allen, Ernie Yates, Joe Vann, and Darren Holder Visitation Friday, September 30, 2022 from 6 to 8 p.m. at Clements-Wilcox Funeral Home. Funeral Services will be at Vanderveer Church of Christ on Saturday, October 1, 2022 at 10:00 a.m. Interment will follow at Burnet City Cemetery.
VER MÁS
VER MENOS
PORTADORES

Kent Warden

Pallbearer

Skylar Smykal

Pallbearer

Sterling Smykal

Pallbearer

Chance Warden

Pallbearer

Zachary Warden

Pallbearer

Bradley Haywood

Pallbearer

Donald Fawcett

Honorary Pallbearer

Gary Allen

Honorary Pallbearer

Ernie Yates

Honorary Pallbearer

Joe Vann

Honorary Pallbearer

Darren Holder

Honorary Pallbearer
Servicios Previos
viernes,
30 septiembre, 2022
Visitation at Clements-Wilcox Funeral Home
Funeral Service Vanderveer Street Church of Christ
Burial Burnet City Cemetery
En Memoria De
A W Warden
Ayude a contar la historia de vida única de su ser querido. Deje un recuerdo o comparta una foto o video a continuación para mostrar su apoyo.