OBITUARIO
Robert Alexander Carter
28 enero , 1928

–

27 julio , 2022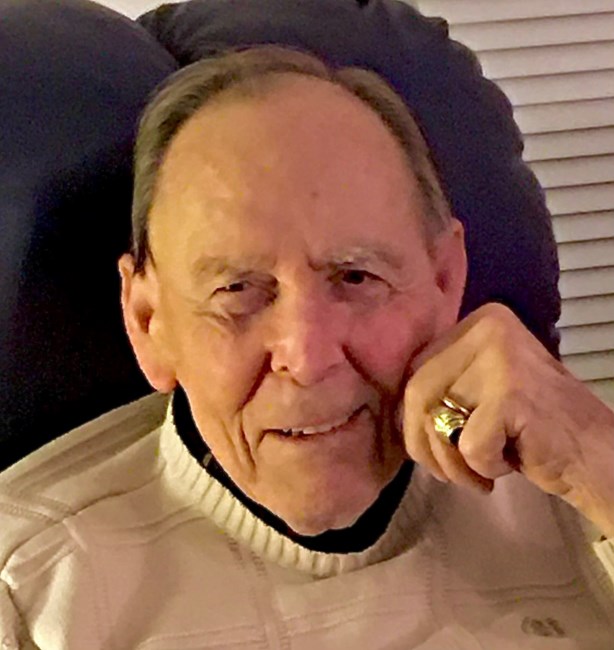 Robert "Bob" Alexander Carter, U.S. Army veteran, passed away peacefully in Cary, NC on July 27. His parents were Doris Scott Carter and Arthur Carter, of Salisbury, NC. After high school graduation, he entered the U.S. Army Specialized Training Program at Clemson in 1945. He spent 1946-48 in the Signal Corps. He was selected to attend Office Candidate School in 1947 and became a Lieutenant. Stationed in post-World War II Europe, he travelled throughout Italy, France, Germany, Switzerland, England and Scotland while carrying out his duties. He attended Catawba College and University of Maryland prior to being appointed in 1949 to the United States Military Academy at West Point. He graduated in 1953 with a BS in Military Science and was commissioned a Second Lieutenant. In 1954, Bob met Kathryn "Katie" Blose at a bachelor officer's dance at Ft. Dix, NJ; it was love at first sight, and they married seven weeks later. They had three daughters, Karen, Susan, and Robin, and were married for 61 years when Katie passed away in 2015. During his 20-plus years in the Army, he served in increasing responsible command and staff positions. He was a Ranger, a member of the 82nd Airborne Division (making dozens of parachute jumps) and served at numerous bases throughout the U.S. including Ft. Benning, GA; Ft. Bragg, NC (twice); Redstone Arsenal, AL; Ft. Leavenworth, KS; Aberdeen Proving Grounds, MD; and West Point, NY. Overseas assignments included Iran (1954-55), where he worked with Kurdish forces; Australia (1965), where he attended the Australian Staff College in Queenscliff; and Vietnam (1966-67), where he served as liaison with the Australian and New Zealand armies. Returning to West Point in 1967, his final military assignment was as Commander of the 1st Battalion, 1st Infantry, prior to retiring as a Lieutenant Colonel in 1971. Throughout his career, Bob attended numerous service schools, including the Army Infantry School, Army Signal School, Air Force Operations School, Army Special Warfare School, Australian Staff College, and the Army Command and General Staff College. A lifelong lover of education, he also received an additional BS in Aerospace Engineering from the University of Arizona in 1960 and an MA cum laude in Personnel and Guidance from Fairleigh Dickinson University, NJ in 1970. His military commendations are too numerous to list; highlights include the Legion of Merit, Bronze Star Medal, Army Commendation Medal with oak leaf cluster, and National Defense Service Medal with oak leaf cluster. After his retirement from the military, Bob continued to serve his country as an Environmental Manager and Regulator, first with the Texas Water Quality Board in San Antonio, and later with the North Carolina Division of Environmental Management in Greensboro and Raleigh. He made numerous contributions to reducing pollution and improving the environment. He later worked for Huyck and Aeroglide Corporations in senior management positions. After his second retirement, he continued to work until his late seventies for the Environmental Protection Agency's Southeast Region as an advisor to military bases and private businesses on how to reduce waste at the source. He was recognized by the EPA for his outstanding contributions to global environmental protection. Bob was a quietly devoted and supportive husband and father. He cheered on his daughters in their athletic, musical and academic pursuits. He loved travel, reading, golf, poker, music and dancing. He enjoyed discussing current events, despised corruption, and, inspired by his wife and daughters, supported equal rights for all. Enraptured with nature and wildlife, he loved to watch birds and adored dogs, serving as their chosen protector during thunderstorms and other traumatic experiences. An avid rock hunter, he had a gift for finding hidden gems in ordinary rocks, and took a course in rock-cutting and polishing to hone his skills. He discovered rough opals during his rock explorations in Australia, and dinosaur fossils and Native American relics in Texas. Bob grew the juiciest tomatoes and invented the best cole slaw recipe imaginable, which he served with grilled lobster tails. He had a beautiful singing voice. He and Katie were talented dancers and were known to close down dance clubs with their daughters well into their sixties. They enjoyed travel to the Caribbean, where they snorkeled and Bob often golfed. They also travelled many places across the U.S., and to Japan, Greece, Syria, Bahrain, Jordan and the West Bank. They embraced other cultures and nationalities throughout their lives. Over the years, they also provided a loving home to numerous rescue dogs. Bob lived a long, rich and productive life of service, and he is deeply missed by his loved ones. He is survived by his daughter Karen Kathryn Carter Marshall (Miles Marshall) of Double Oak, TX; Susan Elizabeth Carter (Ricardo Contreras) of Arlington, VA; Robin Ann Carter of Cary, NC; many relatives by marriage in Pennsylvania; his dog, also named Katie, and numerous grand-dogs and grand-cats. Bob and his wife Katie will be laid to rest together at the West Point Cemetery. In lieu of flowers, the family requests that donations be made in Bob's name to your local animal shelter. Online condolences may be sent to the family through www.brownwynnecary.com.
VER MÁS
VER MENOS
Servicios
No hay servicios programados en este momento. Reciba una notificación cuando se actualicen los servicios.
RECIBIR ACTUALIZACIONES
En Memoria De
Robert Alexander Carter
Ayude a contar la historia de vida única de su ser querido. Deje un recuerdo o comparta una foto o video a continuación para mostrar su apoyo.