OBITUARIO
Daniel Trafican III
16 mayo , 1942

–

29 agosto , 2021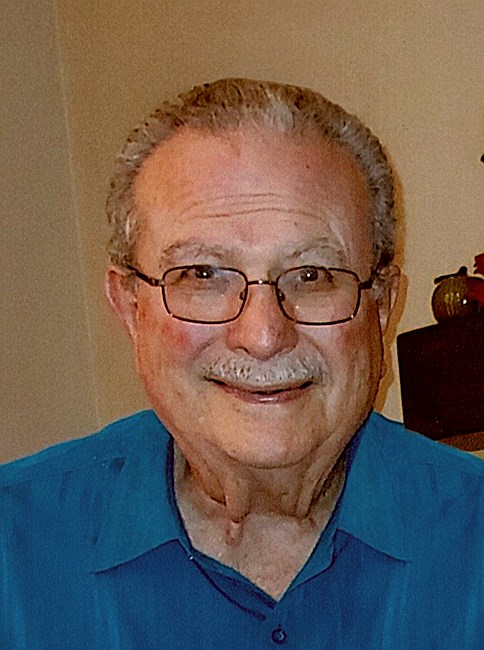 Daniel L. Trafican III May 16, 1942 - August 29, 2021
On Sunday, August 29, 2021, heaven gained a very special angel with the passing of Daniel Lawrence Trafican, III. Born in Fresno on May 16, 1942, at the old Saint Agnes Hospital, his mother, Violet, was carrying him on Pearl Harbor Day. From the moment Danny arrived, his impish personality was apparent. He had a special knack of teasing his elder sister, Darlene, to the point of tears and then gleefully watch as she was scolded for bothering her baby brother. After younger brother, Jeff, arrived, the siblings' relationship remained extremely close, despite the antics, throughout his life.
At the age of seven, Dan was afflicted with polio, as was Darlene. Fortunately, they both recovered. In order to rebuild strength in his legs, Danny took a paper route for three years. Extraordinarily, he was able to compete in track at Hamilton Junior High School. His tremendous power and tenacity were demonstrated as he played Guard on the Fresno High School Junior Varsity team, followed by a standout stint as starting Fullback as a Junior as the team was crowned NYL Champions.
In 1960, Dan's performance at the City/County All Star Game was one factor that led to a scholarship to USC. This was where his unique combination of "brawn" and "brains" was on display as his performances on the field as starting Offensive Fullback were more than matched by his aptitude in the classroom. He graduated with a Master's degree in Civil Engineering.
After five years at the Los Angeles Department and Power, Dan was offered the opportunity to return to his hometown where he took a position in the City of Fresno's Public Works Division after finishing graduate school at USC. His expansive responsibilities included administration of the City's water, wastewater plant, sewer maintenance and oversight of the community's Sanitation Division. After 29 years, he retired as Public Utilities Director but continued on as a consultant for the City. Additionally, he taught math classes at University of Phoenix until, at 70, he decided to REALLY retire – perhaps to the relief of some students who had difficulty keeping up with his dynamic and strategic mind in class!
Throughout his 79 years, Dan was incredibly generous with his time for causes that mattered, especially those that impacted the children of the Valley. He was one of the first "Big Brothers" in Fresno – treating each young boy he mentored as one of his own. He served as President of the Central Valley Chapter of Professional Engineers and was Past President of the Kiwanis Club of Fresno, of which he was an active member since 1995. Dan proudly sat on the FSU School of Engineering Curriculum Advisory Board as well.
All of Danny's professional accomplishments were always secondary to his commitment to his big, boisterous Italian American family. He was always most content to be surrounded by loved ones at special Easter brunches, 4th of July barbeques and holiday gatherings – of course, with his precious wife, Marilyn, closely by his side. She called him "her little cherub" which can't help but bring a smile to the face of anyone who knew him. Dan relished the planning of trips with his children, fishing and hunting with his boys and quiet evenings with his beloved Marilyn. Dan's storytelling skills were legendary as he animatedly recounted days on his grandparents' farms in Los Banos and Gustine and the expansive homemade meals (and wine) under the veranda. Once in a while, he would share some of his adventures (and misadventures) out on the ranch which provided a tiny glimpse of the little curly-haired devil that still remained inside. His laughter was raucous and contagious.
Dan was the rock of the Trafican famiglia in so many ways; his all-encompassing love was truly befitting of a man of his mighty stature. He shared a close bond with his sister and brother, each of his four children, their spouses, his four grandchildren and dozens of nieces, nephews, cousins (WAY too many to count!) and friends who will miss him mightily. His kind heart and generous spirit will remain within them eternally.
Dan was the middle child and his sister, Darlene, said it just feels like there is a large hole in the center of the family now. No one will ever fill his oversized seat at the table, but you better believe his mother is fixing his favorite pasta dishes right now.
Dan is survived by his devoted wife, Marilyn Olson, his children, Deborah Trafican Heinz and husband, Dan, sons Daniel Trafican, IV, David Trafican and Douglas Trafican and wife, Diana, as well as by his sister, Darlene Trafican Laval and brother, Jeffrey Trafican and wife, Patricia. His grandson, Evan Trafican and granddaughters, Dairah and Dezi Heinz and Layna Trafican will always hold their Papa in their hearts.
Dan was predeceased by his father, Daniel Trafican, Jr., and his mother, Violet Elizabeth Latronica Trafican.
A Graveside Service will be held on September 15 at 10:00 a.m. at Belmont Memorial Park.
A Celebration of Life will be held at a future date. The Graveside Service will be available virtually. Contact one of his children for the link.
In lieu of flowers, the family requests that donations be made through www.kiwanis.org or to St. Anthony's of Padua, Fresno.
Serving as pallbearers are Daniel Trafican, David Trafican, Douglas Trafican, Anthony Trafican, Jerome Laval Jr. and Daniel Heinz.
Fond memories and expressions of sympathy may be shared at www.boicefuneralhome.com for the Trafican III family.
VER MÁS
VER MENOS
FAMILIA

Marilyn Olson

Wife

Deborah Heinz

Daughter

Daniel Heinz

Son-in-law

Daniel Trafican IV

Son

David Harold Trafican

Son

Douglas Edward Trafican

Son

Diana Trafican

Daughter-in-law

Darlene Laval

Sister

Jeff Trafican

Brother

Dairah Heinz

Grandchild

Dezi Heinz

Grandchild

Evan Trafican

Grandchild

Layna Trafican

Grandchild
PORTADORES

Daniel Trafican IV

David Trafican

Douglas Trafican

Anthony Trafican

Jerome Laval Jr.

Daniel Heinz
Servicios Previos
miércoles,
15 septiembre, 2021
Graveside Service
En Memoria De
Daniel Trafican III
Ayude a contar la historia de la vida única de su ser querido. Deja un recuerdo o comparte una foto debajo para mostrar tu apoyo.