OBITUARIO
Edward "Peb" Eldon Jackson
11 mayo , 1944

–

2 mayo , 2022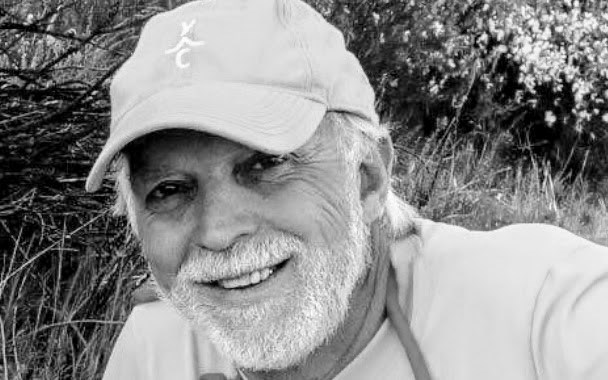 On May 2, 2022, Edward "Peb" Jackson, a man full of passion for people & for God's Kingdom, passed from his earthly life to everlasting life with his Savior. Peb lived an extraordinary life of faith, finding strength and guidance by reading Scripture and praying early each day. He walked with Jesus in joyful obedience and contagious enthusiasm. Now Peb is in His presence, where we believe he was welcomed with the words "Well done, good and faithful servant." Peb was born May 11, 1944 in Lawrence, KS to Dr. Sheldon & Irene Jackson. He grew up with his twin brother and younger sister in Haviland, KS. The family moved to the Los Angeles area in 1964, where Peb attended Azusa Pacific University in Azusa, CA, majoring in History. He furthered his studies at Claremont College in Claremont, CA. In 1967, he was introduced to Sharon (Osell), who became his beloved wife of almost 52 years. They lived in Southern California for 25 years, before moving to Colorado Springs in 1991. From a young age, Peb enjoyed the outdoors, photography, basketball, tennis, fishing, climbing, hunting, golfing, skiing and cycling in the US and countries across the globe. He often said, "I never met a sport I didn't love!" Always planning the next big adventure, he often gathered friends in the great vast landscape of God's creation, where they breathed in His handiwork together. He read voraciously, with endless curiosity about others and every aspect of life. He had a favorite spot for espressos in every city he visited, a special bond with every animal he encountered, and an uncanny charisma that touched every heart. He exemplified the very definition of devotion in his lifelong romance with Sharon. Together, they remained intentional and steadfast in cultivating a marriage that thrived and flourished. Peb inspired thousands through his robust faith, humble leadership and genuine affection for others. He loved people and never knew a stranger. Known as "the connector," he proved to be instrumental in optimizing opportunities and developing godly leaders in business, government and the entertainment industry. After graduating, he was invited by Azusa Pacific University to serve as Alumni Director and then Director of Admissions and Financial Aid. Subsequently, he served as an Executive at the Spartan Oil Company and as Vice President at J.D. Bradley Company. He also served as a Founding Board Member and Senior Vice President for Focus on the Family, Senior Vice President of Public Affairs for Young Life, Executive Vice President for Generous Giving, and Vice President of Public Affairs with Rick Warren and Purpose Driven Ministries. He worked in Washington, D.C. during multiple administrations, including strategic involvement with the White House, Pentagon, Congress and various other agencies regarding family issues. Years ago, a group of friends came together and said "Let's just let Peb be Peb!" They generously helped him transition to independent consulting to maximize on his natural gift of relationship building. In this capacity, Peb's talent for connecting people left lasting impacts around the world in ministry, business and the nonprofit sector. He has partnered with organizations such as CURE International, Focus on the Family, Museum of the Bible, Mission Increase, and many more. Peb co-authored two books: A Dangerous Faith and Danger Calling, among many other collaborations, including the documentary from Rwanda, Rising From Ashes. In the last decade, it brought Sharon and Peb great joy to coordinate Sunday morning worship services at the Broadmoor Hotel's Pauline Chapel. Peb hosted a weekly Bible Study in his home for the last 30 years. Peb Jackson is most remembered as a loving husband, a devoted servant-leader, an inspiring mentor, a winsome connector of people, and a dear friend to many. He is survived by his wife Sharon, brother Shel (Ginger), sister Marlyn Oliver (Don), brother-in-law Bob Osell (Darlene), sister-in-law Becky Osell, nieces, nephews, god-children, and innumerable friends. A memorial service will be held on May 20 at 2PM at First Presbyterian Church in Colorado Springs, CO (219 E Bijou St), followed by a reception. Parking for the service is available in the Weber Street parking lot, the YMCA parking garage, or along the street. The memorial service will be live-streamed at http://www.firstprescos.org/memorial-livestream/. In lieu of flowers, a donation could be made in Peb's name to one of his favorite organizations: First Presbyterian Church of Colorado Springs - https://www.firstprescos.org/give-now Focus on the Family - https://donate.focusonthefamily.com/panele?refcd=122905 Museum of the Bible - https://www.museumofthebible.org/donate Young Life - https://giving.younglife.org/s/ For questions regarding the service and reception, please contact the Jacksons' assistant at sommer@pebjackson.com.
VER MÁS
VER MENOS
En Memoria De
Edward "Peb" Eldon Jackson
Ayude a contar la historia de vida única de su ser querido. Deje un recuerdo o comparta una foto o video a continuación para mostrar su apoyo.