OBITUARIO
Lesbia Stringer Stovall
9 junio , 1932

–

22 enero , 2023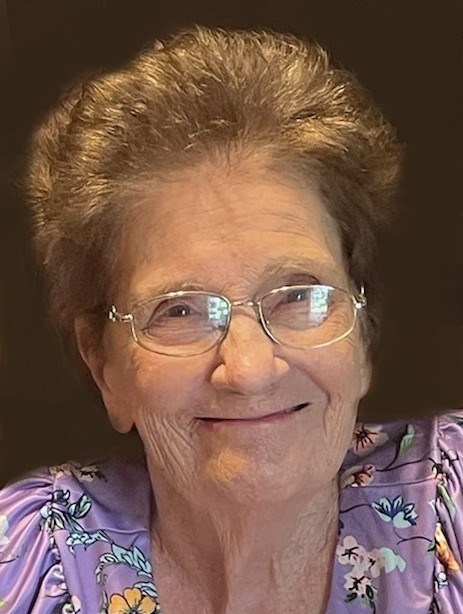 Lesbia Mae Stringer Stovall passed peacefully at the age of 90 on Sunday, January 22, 2023, surrounded by family and friends at her home in the Darbun community. She worked more than 30 years at Reliance (Pioneer Aerospace) and was a prominent and prosperous Business Woman and successful in her dealings with oil and gas and real estate. She was born on June 9, 1932, at home in the New Hope Community to Nora Pittman and Percy Stringer. She was the fifth of six children born into their loving home. Mrs. Stovall met and married a distinguished bachelor, John Hix Stovall, on July 12, 1963. Her parents were thrilled about this gentleman and his kind spirit. Three years later their life was complete when they had their only child, Johnna Kay. She was the love of their lives, until… Evan Micheal Anthony came into the world in 1999. He was cherished and definitely their heartbeat. To say she was a cutter and card would be an understatement. She was fun loving, bold, humorous, spirited, vibrant, uplifting, lived life to the fullest, and enjoyed making folks laugh. Her laughter was contagious and she liked being in control. As a friend, she loved unconditionally and without fail and was known as a generous person and a sweetheart. She was extremely independent and enjoyed current events and keeping up with politics. She was a straight shooter and fair but firm; sweet but tough. She was genuine, empathetic, had a heart full of love. She was a firm believer in cleanliness and good manners. Cleanliness was next to Godliness to Mama, unless her grand-dog Charlie was involved. She was a beautifully dressed lady and her nails and hair were always immaculate. Her daughter was lovingly called 'Johnna", but if you heard 'Johnna Kay' she meant business! Mrs. Stovall was a dedicated and loving wife, mother, maw maw, aunt, and friend. She was a member of Kokomo United Methodist Church in Kokomo, MS. and was strong in her faith. Prayer was very important to her. Heaven gained a beautiful soul and her memory will be cherished forever. Mrs. Stovall was preceded in death by her husband, John Hix Stovall; parents, Percy Burr Stringer and Nora Pittman Stringer; sister, Willie V. Stringer; and brothers, Albert C. Stringer, Travis "Nub" Stringer, Irvin "Peck" Stringer, and Jules J. Stringer. Survivors include her daughter, Johnna Kay Anthony and husband, Mike; and grandson, Evan Anthony, all of Kokomo; and a host of nieces and nephews. She Loved....
VER MÁS
VER MENOS
FAMILIA

Percy Burr Stringer

Father (deceased)

Nora Pittman Stringer

Mother (deceased)

Willie V. Stringer

Sister (deceased)

Albert C. Stringer

Brother (deceased)

Travis "Nub" Stringer

Brother (deceased)

Irvin "Peck" Stringer

Brother

Jules J. Stringer

Brother (deceased)

John Hix Stovall

Husband (deceased)

Johnna Kay Anthony (Mike)

Daughter

Evan Anthony

Grandson
PORTADORES

Evan Anthony

Irvin "Pete" Stringer

Brandon Rowell

Hugh Gene Smith

Cass Barnes

Doug Holmes

Eric Stringer

Honorary

Marty Stovall

Honorary

Kevin Stovall

Honorary

Charles "Ric" Clifford

Honorary

Dewayne Hamilton

Honorary

Lindsey Alford

Honorary

Clinton Summers

Honorary

Dwight McCain

Honorary
Servicios Previos
miércoles,
25 enero, 2023
Visitation
En Memoria De
Lesbia Stringer Stovall
Ayude a contar la historia de vida única de su ser querido. Deje un recuerdo o comparta una foto o video a continuación para mostrar su apoyo.