OBITUARIO
Cary McIlwaine Maguire Sr.
30 mayo , 1928

–

10 agosto , 2021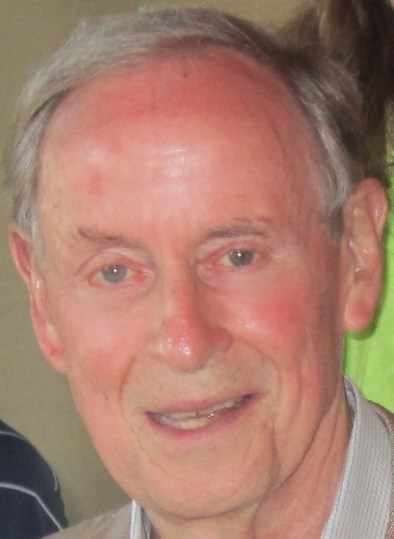 Cary McIlwaine Maguire, Sr., passed away peacefully in his home on August 10, 2021. Cary was born to J. Russell Maguire and Luna Ambler Maguire in Ardmore, Pennsylvania, on May 30, 1928. Cary attended the Landon School and then graduated from the Wharton School of The University of Pennsylvania with a BS in Economics in 1950. After college, he joined his father in the oil business and moved to Wichita Falls, Texas, in 1951 to open a Texas office. In 1956, he drove to Dallas for a blind date with Ann Thompson Maguire, the woman he would marry on February 27, 1960, who became the love of his life for 52 years. He is survived by his three children and their spouses, Cary Maguire, Jr. (Rhonda), Melinda Maguire Down (Martin) and Blainey Maguire Hess (Marshall), and his six grandchildren: Alianna Maguire, Thomas Maguire, Aston Down, Payton Down, Christopher Hess and Katherine Hess. Cary founded Maguire Oil Company in 1969 and would become a pioneer in oil and gas education and advocacy, founding the Maguire Energy Institute at SMU's Cox School of Business in 1974 and establishing the Maguire Chair in Oil and Gas Management. He served on the National Petroleum Council, was a member of the All American Wildcatters, and held various positions of leadership in the Independent Petroleum Association of America and the Texas Independent Producers & Royalty Owners Association. Extending his innovative business acumen and leadership, Cary also served as Chairman and CEO of Components Corporation of America. Additionally, Cary had a passion for education and served on the Boards of many educational institutions, foremost of which was his longstanding service on SMU's Board of Trustees and his honorable role as Trustee Emeritus. Cary believed in making a difference and challenging the status quo and was actively involved within his community to impact politics, education and business. He also served as a devoted member of the Vestry of Saint Michael and All Angels Episcopal Church. His dedication to the city of Dallas was marked by his renowned philanthropic support of Southern Methodist University, UT Southwestern Medical Center, the Perot Museum of Nature and Science, the AT&T Performing Arts Center, the George W. Bush Institute and countless other charitable organizations. His commitment to ethics ran deep, leading him to establish the Cary M. Maguire Center for Ethics and Public Responsibility at SMU, which offers university-wide ethics related education and activities to students and faculty. He additionally founded the Cary and Ann Maguire Chair in American History and Ethics at the Library of Congress, as well as funded the Maguire Fellow in Applied Ethics at The American College. Cary was the recipient of many awards for his outstanding achievements, including the J. Erik Jonsson Ethics Award (2021), the Mustang Award (1995), the Pioneer Award (2019) from SMU, the American College Solomon Huebner Award (2016), the Frank Pitts Energy Leadership Award (2010) and the Dalenpac Governor Clements Award (2013). He was additionally honored with the Dallas Police Department Award (2010) and the prestigious Legends Medal Award by the Texas Alliance of Energy Producers (2005). A loving husband, father, grandfather, mentor and friend, Cary lived his life to the fullest and was known for his sense of humor, avid curiosity, and dedication to principle, fairness and reason. He had an interest in a wide range of hobbies including tennis, golf, music, art, travel, reading, politics and presidential history. A true Renaissance man, Cary was a self-taught painter, sculptor and author. He was creative, tenacious, persistent, and incredibly determined in all that he wanted to accomplish and believed that there was a solution to every problem. His strong faith in God and commitment to his community, nation and family guided him each day, and he enjoyed the friendship and respect of many leaders within the Dallas community and beyond. He loved his family and always enjoyed spearheading annual family vacations full of memorable and often hilarious activities. Cary was a member of Saint Michael and All Angels Episcopal Church, Brook Hollow Golf Club, the Dallas Petroleum Club, Idlewild, Terpsichorean Club and Calyx Club. The family would like to thank the fabulous household staff and caregivers for their loving support in his final months: Robert Pimentel, Shelia Phillips, Leslie Saulny, Selina Smith, Sharon Davis, Angela Ceballos and Josefina Gaytan. A Memorial Service to celebrate Cary's life will be held on Monday, August 16, 2021, at 2:00 p.m. at Saint Michael and All Angels Episcopal Church. In lieu of flowers, memorial contributions in Cary's name can be made to the Maguire Center of Ethics and Public Responsibility at SMU, PO Box 750316, Dallas, TX, 75275-0316. Fond memories and expressions of sympathy may be shared at www.Sparkman-Hillcrest.com for the Maguire family.
VER MÁS
VER MENOS
PORTADORES

Cary Maguire, Jr

Marshall Hess

Martin Down

Thomas Maguire

Christopher Hess

Aston Down
DONACIONES

Maguire Center of Ethics and Public Responsibility at SMU

PO Box 750316, Dallas, Texas 75275-0316
En Memoria De
Cary McIlwaine Maguire Sr.
Ayude a contar la historia de vida única de su ser querido. Deje un recuerdo o comparta una foto o video a continuación para mostrar su apoyo.