OBITUARIO
James F. Weerts
11 noviembre , 1936

–

1 septiembre , 2021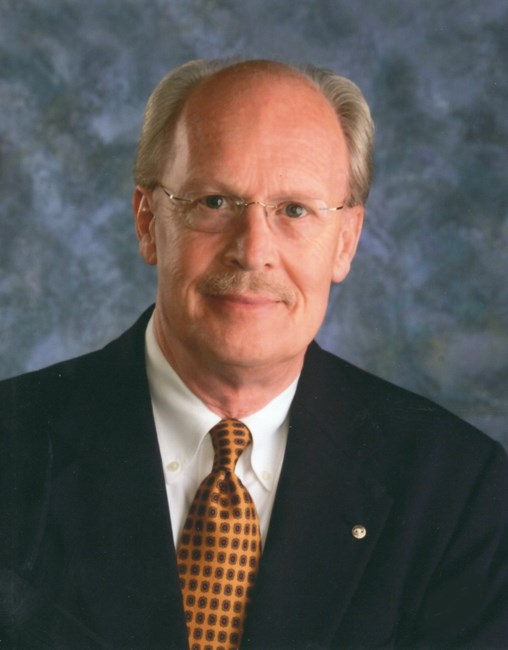 James F. Weerts, 84, formerly of Bettendorf, died peacefully on Wednesday, September 1, 2021 at his beloved cabin in Minocqua, Wisconsin. Celebration of Life services will be held at 1:00 p.m. Wednesday, September 8, 2021 at Weerts Funeral Home, Davenport. Visitation will be held from 4 p.m. to 8:00 p.m. on Tuesday, September 7, 2021 at the funeral home. Burial will be in Oakdale Memorial Gardens, Davenport, where he was President and general manager for over 25 years. Online condolences may be expressed at www.weertsfh.com Jim was born November 11, 1936 to Edward and Esther C. (Flesner) Weerts in Quincy, Illinois. He married Sandra Dale Mensching on March 19, 1966 in Davenport. She preceded him in death on August 12, 1992. He later married Wanda "T.R." Naugle (Phyle) on April 19, 2012 in Bradenton, Florida. Jim attended Northwestern University on a full ride football scholarship and graduated from the University of Minnesota. Jim along with his brother Bob, continued the family funeral home business serving as sole owner and President of Weerts Funeral Home until his retirement in 2005. His mission consistently exemplified and emphasized to all he mentored, was to direct and unify each grieving family's effort in creating a time-cherished celebration of their loved one's life, in the way most uniquely memorable to them. He was continually in pursuit of non-traditional ways to educate and inspire families to more highly personalize their visitations and services. His favorite motto was "The three most important things we do are educate, educate, educate." He co-developed two residential sub-divisions in Bettendorf, Oakbrook and Century Oaks. Jim was active in Davenport Rotary since 1960, serving as president in 1991-1992 following his father's example, where he was a Paul Harris Fellow. He chaired, for many years, the prestigious Rotary Scholarship and Loan Fund. With his support, he encouraged his staff and funeral directors to get involved in civic organizations and embrace the community they serve. He served as Scott County American Heart Association president as well as president of the Mississippi Valley Heart Association and received the Distinguished Service Award from the Iowa Heart Association. Jim was one of four organizers of the local chapter of VNA Hospice and served as its first president in 1978. In his desire to give back to the community, his guidance as general manager of Oakdale Memorial Gardens started in1989 with an overall cleanup of the badly neglected historic Quad-City landmark and eventually led to the beautification of the cemetery with the addition of a lake and renovation of the mausoleum. The development of Love of Animals Petland, the only pet cemetery now in the Quad-City area, was the actualization of his late wife Sandy's wishes. Jim enjoyed life to the fullest. In his retirement, Jim's love of photography took him to Russia, Keukenhof Gardens in Holland, Machu Picchu, Peru, the Amazon and most recently to Africa with his daughters, Suzy and Gina. Jim also enjoyed garden design and tending, travel, skiing and especially visiting with those who came to know and respect him over his years in funeral service. Those left to honor his memory include his wife, Wanda "T.R." of Minocqua, WI; daughter, Suzanne Dale and fiancé Michael Freshwater of Bettendorf, IA; daughter and son-in-law Gina and Jordan Wand of Portland, OR; granddaughters, Sophie Dale and Lily Wand; brother and sister-in-law, E. Robert and Karen Weerts of Highlands Ranch, CO; his former staff of Weerts Funeral Home and Oakdale Memorial Gardens. Jim was preceded in death by his parents; wife Sandra and most recently his sister Mary Sue Ann Weerts. Memorials may be directed to Oakdale Memorial Gardens/Love of Animals Petland in memory of Jim Weerts.
VER MÁS
VER MENOS
FAMILIA

Edward Weerts

Father (deceased)

Esther C. (Flesner) Weerts

Mother (deceased)

Sandra Dale Mensching

First wife (deceased)

Wanda "T.R." Naugle (Phyle)

Wife

Susan Dale (fiancé Michael Freshwater)

Daughter

Gina (Jordan) Wand

Daughter

Sophie Dale

Granddaughter

Lily Wand

Granddaughter

E. Robert (Karen) Weerts

Brother

Jim also leaves
his former staff of Weerts Funeral Home and Oakdale Memorial Gardens.
Jim was preceded in death by his parents; wife Sandra and most recently his sister Mary Sue Ann Weerts.
PORTADORES

Michael Freshwater

Pallbearer

Jordan Wand

Pallbearer

Denny Reichenbacker

Pallbearer

Chuck Sellevold

Pallbearer

Doug Feld

Pallbearer

Lily Wand

Honorary Pallbearer

Richard Weerts

Honorary Pallbearer
Servicios Previos
martes,
07 septiembre, 2021
Visitation Weerts Funeral Home
miércoles,
08 septiembre, 2021
Funeral Service Weerts Funeral Home
En Memoria De
James F. Weerts
Ayude a contar la historia de vida única de su ser querido. Deje un recuerdo o comparta una foto o video a continuación para mostrar su apoyo.