OBITUARIO
Marjorie Jane KING
24 enero , 1930

–

6 junio , 2021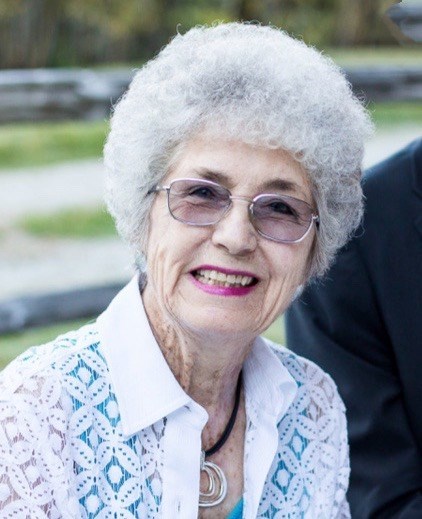 Marjorie "Janie" King January 24, 1930 – June 6, 2021 Marjorie Jane King, known to her friends and family as Janie, passed away peacefully at home on June 6. Marjorie Jane Phillips was born in Encinitas, CA, to Harry W. Phillips and Adelaide Phillips. Her parents met in the early 1920s at Grand Canyon National Park, where Harry was a park ranger and packer, and Adelaide was a Harvey Girl. Jane spent her early years riding her horse through the fields and orchards of North County, body surfing at Moonlight Beach, and catching movies at the La Paloma Theatre for a nickel. She was an accomplished ballet dancer while still a teenager. During high school, Jane worked with her mother at the small flower stand Adelaide owned on Hwy 101 in Leucadia. She worked the entire day of her high school prom making corsages, then rushed home to change clothes just before her date arrived to present her with a corsage she had just made. Jane graduated from San Dieguito High School in 1947 and spent a year at San Diego State before leaving to help grow her mother's business from the small roadside stand into Flowers by Adelaide, still operating today as Adelaide's in downtown La Jolla. Janie and Jim King were three years apart in high school. While they knew each other, it was not until Jim got out of the Navy, went to college, and started Culligan Soft Water Service in Solana Beach with his brother and father that he asked Janie out for the first time. When Jim left the Solana Theatre one evening with his sister-in-law and spied a beautiful young woman he recognized as Harry Phillips Jr.'s youngest sister, he called her the next day. After dating for six months, the couple married in April 1951. The newly married Kings started building their Solana Beach home in 1952. During the building process, one oft-repeated story tells how the family doctor and neighbor, Dr. Fred Brass, drove by one day and slammed on his brakes to yell at a very pregnant Janie, who was astride a beam pounding nails. She ignored Doc Brass, pausing on the home-building project only to have her first baby, Jim II. The young family moved into their Ford Avenue home on August 23, 1954. Over the next few years, Jim and Jane had two more children, Teri and Nancy. Though she stayed home with the pre-school age children, Janie remained active with the family flower business, which had expanded to become an institution on Girard Avenue in La Jolla. During the holidays, Janie's younger brother, Jimmy Phillips, would drop off loads of cut flowers and greens at the house on his way home from work, where Janie would set up and create ornate centerpieces and large arrangements. The next day, Uncle Jimmy would pick up the arrangements on his way back to the flower shop from his home in Encinitas. Once the kids were in school, Janie would be back in the flower shop during busy times like Christmas, Easter, and Valentines' Day. There she worked with brother Jimmy, who was equally gifted with arrangements, while her older sister Dorothy worked with Adelaide in the front of the shop, and older brother Harry ran the business end of things. Mom used to talk about how in all her years working in the flower business, she never brought home a paycheck. In the early years, it was because there was no money to spare for employees, and later, it was because she took out her pay in flowers. The King home was never without a gorgeous display in the front window for the neighborhood to enjoy. The huge, decorated Christmas tree in the living room each season was legendary. While her husband Jim indulged and enjoyed Mom's love of flowers, she was equally indulgent of Jim's love of classic cars, particularly the Ford Model A. The two were longtime members of the Palomar Model A Ford Club, regularly participating in group tours around San Diego County. When not out with the Palomar Club, Jim and Janie cruised the area on their own in one of their A Models, delighting kids and adults alike with the loud "AhhhOOOga" of the old horn. They were a fixture at the Third Thursday Classic Car nights each summer in Encinitas, as well as Cruisin' Grand, a weekly summer evening event on Escondido's Grand Avenue. They also carried the Grand Marshall for several holiday parades in North County coastal towns over the years. For years Janie was an active volunteer with the Children's Hospital Auxiliary of San Diego. She worked tirelessly making flower arrangements and crafts for the group's booths at the Del Mar Fair and other summer events throughout Southern California. She was always picking up a pinecone, interesting leaf, piece of driftwood, or a piece of moss on the ground to place in one of her creations. In 1979 the King family purchased Rock Creek Lakes Resort in the Eastern Sierra Nevada, between Bishop and Mammoth. For the next 30 years, Jim and Jane spent a good portion of their summers there, not on vacation, but working right alongside family members and the hired crew. Jane was instrumental in carrying the torch for the homemade pies the resort has been famous for, ruling the kitchen and ovens with her strong work ethic but a kind heart. Again, never receiving a paycheck, but instead of flowers, getting reimbursed with incredible scenery, clean air and an hour or two to fish for trout on the lake after the pies were out of the oven. Mom would consistently outfish anyone on that lake, no problem. Jane King is survived by her beloved husband of 70 years, Jim, son Jim (Sue), daughters Teri and Nancy (Rebecca), and grandchildren Amy (Steve), Kristin (Eduard), and Justin. In lieu of flowers to the King family, please give or send flowers to your loved ones.
VER MÁS
VER MENOS
Servicios
No hay servicios programados en este momento. Reciba una notificación cuando se actualicen los servicios.
RECIBIR ACTUALIZACIONES
En Memoria De
Marjorie Jane KING
Ayude a contar la historia de vida única de su ser querido. Deje un recuerdo o comparta una foto o video a continuación para mostrar su apoyo.