OBITUARIO
Gerald Jerry Delaney "Raymond Anthony Soto"
10 septiembre , 1939

–

12 marzo , 2023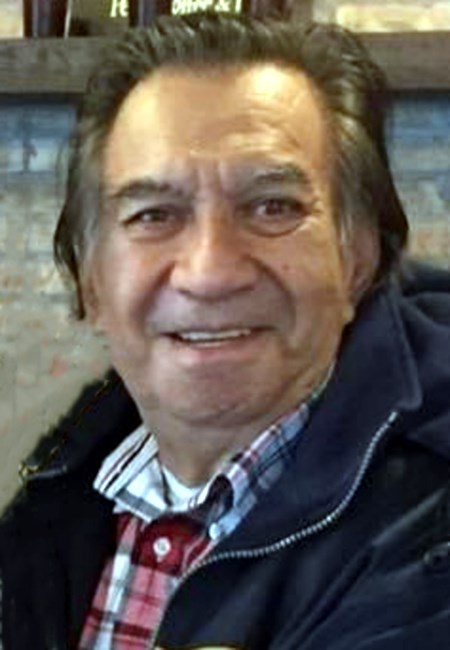 Raymond Anthony Soto passed away on March 12th, 2023, in Sacramento, California. His birth certificate indicates he was born September 10th, 1939, in Seaside, California to Angelina Josephine Marques and Frank Virgil Soto. When he was a young boy, his family moved to Sacramento. As a boy, he enjoyed swimming and snorkeling. He started working at a very young age in various restaurants as a cook. He was dependable, and helped manage restaurants where he developed a great love of cooking. Ray enlisted in the Air Force on October 21 1955 and served for 4 years. Part of that time he served in Alaska and at Hill Air Force base in Utah. After he left the Air Force, he first married Lorraine (Anderson). Children from this marriage were: Michael Anthony, and Cathy Ray's second marriage was with Deanna Lynn (Haws, Soto) Carter. Children from this marriage were: Jacqueln Lee Soto, Jennifer Anne (Soto, Stout), Lawrence Soto, Nancy Jean (Soto, Carrier), Morgan, Tiffanie Ann (Soto, Fillers). Ray worked in Salt Lake City at the Crossroads Mall as a heating and air conditioning technician. He also worked at the Salt Palace as a security guard. During the time that he worked in Salt Lake City, he met Cynthia Garrett in 1983, who became his wife and the love of his life. Cynthia D. Garrett (Cindy) and Jerry were married on the 23rd of December, 1985. They moved to California, and have been together for more than 40 years. They had one son, Paul Anthony Delaney. Some may know Ray as Jerry; he changed his name to "Gerald Jerry Delaney" but told Cindy he wanted to be remembered as Raymond Anthony Soto. He loved the law and became a paralegal. He worked in that profession for approximately 20 years. He was a very happy person who loved to cook for others. He also loved the Wasatch mountains, and would often refer to them as "his mountains". He loved the ocean and the beach and enjoyed many happy hours in Monterey with relatives and friends. He enjoyed doing genealogy and family history and spent many hours creating a history of his own family. He loved his family and friends very much and will be greatly missed by them. Ray called himself the last Soto, meaning he was preceded in death by all his brothers and sisters. He is survived by his wife, Cynthia, his children, and many beloved nieces, nephews, and friends. Ray had a special connection with his sister's family. Francis's children are listed here: Eddie, Johnny, Robert, Almondo, James, William, Richard, Patrick, Michael, Arlene (Shake), Gloria (Scott), Mary Ann (Carbone), and Sheena Chionio. He truly loved being called Uncle Ray. Even though Ray and Cindy were only related by marriage to the Shake family who own the "Old Fisherman's Grotto in Monterey, they were treated and felt just like family. Thank you for caring and loving Ray and Cindy and making them part of your family. In Cindy's words. "He means the world to me. I miss him so much. I want him back". A special thank you to all who have been helping Cindy through her grief. We also want to thank her family in the Sacramento valley and Monterey who have been such a wonderful support group for Cindy and Jerry over the years.
VER MÁS
VER MENOS
Servicios Previos
miércoles,
22 marzo, 2023
Visitation
miércoles,
22 marzo, 2023
Funeral Service
miércoles,
22 marzo, 2023
Reception
En Memoria De
Gerald Jerry Delaney "Raymond Anthony Soto"