OBITUARIO
Erin Christine Coleman
14 agosto , 1981

–

16 junio , 2022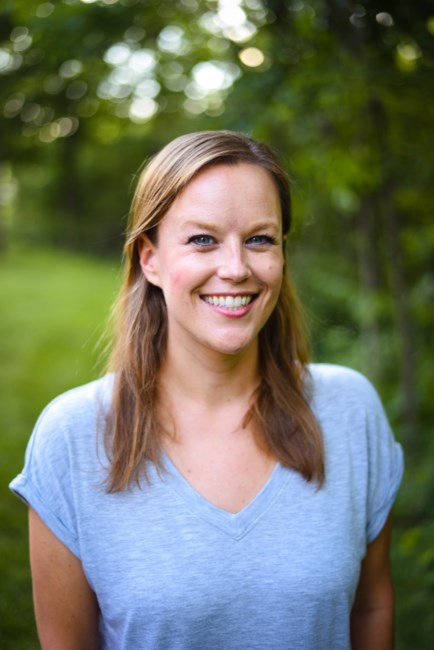 Erin Christine Coleman, 40, of Punta Gorda, Florida, passed away on June 16, 2022, at Gulf Coast Medical Center in Fort Myers, Florida from injuries sustained from her car being struck. She was on her way home from a rehearsal for the upcoming performance of A Chorus Line at Fort Myers Theatre. Erin was born in Davenport, Iowa on August 14, 1981, to Tom and Janet Talbert. She enjoyed spending time with her loved ones, traveling, books, ideas, music, and theatre. Her passions were contagious and many a person will attest that their lifelong love of the arts was fed by Erin's infectious love and sharing of the beautiful works that remain to us. Erin spent her elementary school years in a variety of locales and schools before settling in a suburb of Kansas City, Missouri with her family. She became involved in chorus and musical theatre at Raytown High School. Her passion for music and theatre grew under the guidance of outstanding teachers who equally recognized her charisma and talents as she stood out as a gifted and brilliant student. She blossomed into one of the kindest, most compassionate humans through her faith in God and belief in people. She was always her own person and a shining example of integrity among her peers. Erin graduated from high school in 2000 and went on to attend William Jewell College in Liberty, Missouri, majoring in Vocal Performance and continued to make lifelong friends along the way. Her passion for musical theatre grew as she performed in several productions each year and during the summers with various community theatre companies. Although she often played the leading role, she was always willing to allow space for others to shine and was perfectly content to be any part of a good show. She loved the process of preparing for a show and the emotional journey leading up to a performance with a great cast. She had the heart of a mentor in all things and shared so generously all that she had learned on and off the stage. She met her husband Josh Coleman during her college years through her brother Andy. Josh and Erin married on July 30, 2004 and were able to share more than twenty years of unforgettable adventures in Kansas City, New York and finally in Florida. She was incredibly thoughtful, always caring about the comfort of those around her and easily made a home wherever she lived. For those fortunate enough to experience her hospitality, that is a gift we will never forget. She had just finished building and furnishing a home in Florida with Josh that has her personal touches and charm all about. Erin's career always found her in key support roles taking care of the people that she cared for deeply in Kansas City and later in New York. When she and Josh moved to New York in 2013 with their precious Yorkie, Elphie, she connected with a great team helping to build the culture that became Starry (STRY). She took great joy being able to be in New York City earlier this year to watch their company ring the bell and go public on the NYSE. Erin had found a community of performers in each city she lived in, and while in New York, contributed her musical, comedic, and acting talent to St. Jean's Players through multiple productions and serving on their board. She was thrilled to make new friends at Fort Myers Theatre after moving to Florida, and she anticipated future shows. Stars, like Erin, leave us before we want. They leave us wanting more, like an audience craving an encore. We are so fortunate and grateful to have been enriched over the forty years of Erin's life by the light and warmth of her presence. She will always be the beautiful, vibrant, and kind soul that we remember. Erin is survived by her loving parents Tom and Janet Talbert, her beloved husband Josh Coleman, her devoted brother Andy Talbert, and her dearest grandmother Louise Wildt. She has three nieces Elise, Vivian, Adeline whom she adored. She was preceded in death by her baby sister, Amy Louise Talbert. The Memorial for Erin will be held Thursday, June 30, 2022, from 3:00 PM to 5:00 PM at Hodges Funeral Home at Lee Memorial Park, 12777 State Road 82, Fort Myers, FL 33913. There will also be Memorials held in Kansas City and New York later this summer. More about Erin's meaning to the theatre community can be found here: http://www.artswfl.com/actors/coleman-erin/erin-coleman In lieu of flowers, memorial contributions may be made in memory of Erin Christine Coleman to The St. Jeans Players - https://givebutter.com/lWnd6Y or to Gulf Coast Humane Society - https://donatenow.networkforgood.org/gulfcoasthumanesociety Fond memories and expressions of sympathy may be shared at www.leememorialparkfuneralhome.com for her family.
VER MÁS
VER MENOS
En Memoria De
Erin Christine Coleman
Ayude a contar la historia de vida única de su ser querido. Deje un recuerdo o comparta una foto o video a continuación para mostrar su apoyo.