OBITUARIO
Robert "Bob" D. Lohbauer
1 abril , 1934

–

29 septiembre , 2022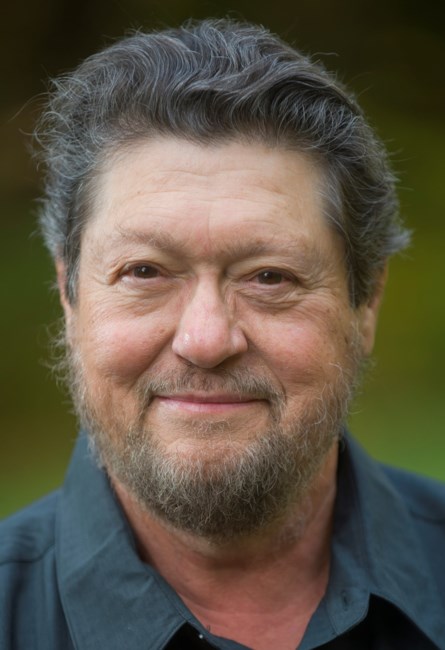 Robert D. Lohbauer 1934-2022 Robert D. "Bob" Lohbauer of Lee, MA passed away peacefully at home on September 29th surrounded by his family. Bob was born in Toledo, Ohio on April 1st, 1934, the son of Robert C. Lohbauer and Thelma M. (Bower) Lohbauer. He graduated from Marion High School in Marion, Indiana in 1952 and went on to pursue higher education, graduating from Indiana University in 1957 with a degree in History. Bob served in the US Army Artillery as a Nike Ajax Radar Platoon leader and Fire Control Officer with the 86th AAA Missile Battalion stationed in Palatine, Illinois. He held the rank of First Lieutenant at time of his honorable discharge in 1964. Bob and his first wife Penelope Logan Lohbauer moved to Los Angeles, California where they began their family and Bob worked in the defense industry for Hughes Aircraft Company. During this time Bob became profoundly influenced by and embraced the Civil Rights Movement and held a lifelong belief in equality for all. By 1969, this caused him to redirect his energies to the field of education. Bob began his Masters of Education at the University of Southern California graduating in 1971. In 1972, Bob relocated his family to Lee where he would begin an exemplary 29 year-long career as educator creating the landmark in-house Special Education program at Lee High School focused on what Bob fondly called capable, but reluctant, non-traditional students. Bob was widely embraced by the students of Lee High, and he loved each one of them in return. He never wavered in his belief in his students, their ability and continued to champion them and support them long after his retirement in 1997. Bob's family knew any trip to the local grocery store, hardware store or restaurant was sure to be a lengthy endeavor as Bob's former students or parents would always stop him to check in, update him on their progress in life and often thank him for his unending support and mentorship. Bob loved all these connections and cherished each of them. After the death of his first wife Penelope in 1983, Bob began his second act in life when he pursued a lifelong dream and rediscovered his love of Theater. From 1995 to shortly before his death Bob was both an actor and the Weapons Master at Shakespeare & Company in Lenox, MA. As an actor, he performed with companies at other venues including but not limited to Mixed Company, Tennessee Shakespeare, Berkshire Lyric Theater, Town Players, and The Pittsfield Public Theater. In time Shakespeare & Company became a second family to him. It was there he would meet his future wife Govane (Evans) Lohbauer. For Bob, the most memorable and meaningful experience on stage was performing the one-man show "Mengelberg and Mahler" written by Daniel Klein. He retired from Actors Equity in 2017 due to declining health but never lost his love of theater and the arts. Bob enjoyed his retirement fully. Spending Friday nights dining with his beloved wife Govane and friends at the Morgan House in Lee and traveled widely by train across the US to visit friends and family near and far. He looked forward to summer corn and tomato season each year and faithfully followed the Red Sox, Celtics and his beloved Indiana University Hoosiers through good seasons and bad. Bob was endlessly grateful for and loved the friendships of his "Five Wise Guys" group. Danny, Sam, Matt, and Jeff; he cherished each of them. Bob is predeceased by his parents and by his first wife Penelope (Logan) Lohbauer. Bob is survived by his loving wife and companion of 32 years Govane Lohbauer. His son Robert E. Lohbauer and wife Laura, daughter Barbara L. Lohbauer and her partner Greg Malone. Grandchildren Penny and her husband Lee White; Brooke and her husband Kai Thomas; and Raei Bridges, Emma and Matthew Lohbauer. Great grandchildren Elijah Bridges, Cameron White and Lyris Thomas. Bob is especially grateful to have been welcomed into the lives of his stepchildren whom he loved dearly. He is survived by stepdaughter Sandy Cleary, and stepson Dave Nadig and his wife Lori and grandchildren, Olivia and Charlotte Wade, Zoe and Tyler Nadig. The family would like to extend their thanks and appreciation to the staff of Hospice Care in the Berkshires. In lieu of flowers, those wishing to remember Bob, please consider donating to: The Johnny Lee Davenport Fellowship at www.beyondclassicaltheatre.org or The Dennis Krausnick Fellowship Fund at www.shakespeare.org/training A Celebration of Life will be held at the Tina Packer Playhouse at Shakespeare & Company, 70 Kemble Street, Lenox MA 01240 on Saturday November 05, 2022, From 1:30pm to 3pm. All are welcome.
VER MÁS
VER MENOS
Servicios
No hay servicios programados en este momento. Reciba una notificación cuando se actualicen los servicios.
RECIBIR ACTUALIZACIONES
En Memoria De
Robert "Bob" D. Lohbauer
Ayude a contar la historia de vida única de su ser querido. Deje un recuerdo o comparta una foto o video a continuación para mostrar su apoyo.