OBITUARIO
James Dye
13 septiembre , 1935

–

21 noviembre , 2021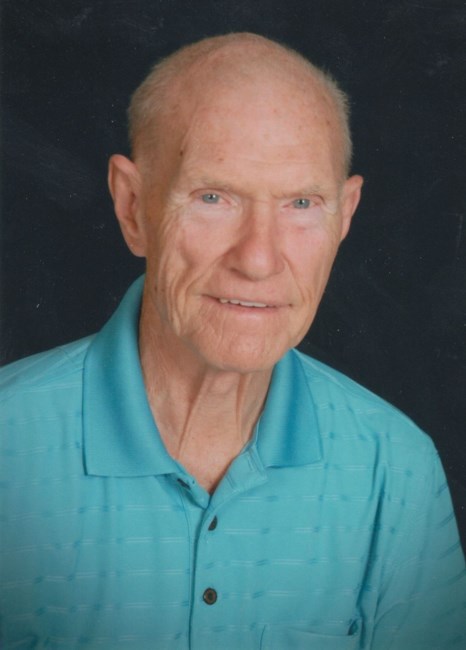 Jim, 86, of Grand Blanc, Michigan passed peacefully at his home, on Sunday, November 21, 2021. He was born on September 13, 1935 in a small log cabin in Brushy Ridge, Arkansas to James Alfred and Gracie Lucile (Yates) Dye. He was the youngest of four siblings, Joyce Lavelle, Doran Ashley, and Mary Elizabeth. They relocated to the automotive belt in Flint, Michigan when he was very young to pursue a better life for their close knit family. He was a husband. He met Dee (Wade) Dye and they built a life together for 59 years. They loved a good road trip! Sometimes, they pounded the expressway for hundreds of miles to a vacation destination, and other times they took the short cut through the back roads of northern Michigan to see what there was to see.
He was a dedicated employee of General Motors. He worked at the Flint Engine Plant on Van Slyke Road for 32 years. Upon retirement, he pursued his second career – GOLF! Mornings started early. Jim and his partner, Chuck, could be found at the Flint Elks Club, where he was a member for 36 years. For 22 years, they were the first off the tee! He marathon golfed with his best golf buddies, Chuck Ward and Mike Thompson, at the Elks and all-around northern Michigan.
He was an avid sports fan. He never missed watching his kids play. He coached; he drove carpool; and he was always the number 1 fan in the stands. He followed the Powers Lady Chargers Basketball team, cheering them to victory for many years. He and his best buddy, Jerry Avereyn, would attend the games, and then find a nice restaurant, with a salad and dessert bar, to rehash all the best plays.
He was a caregiver. He looked after his mother, and mother-in-law, in ways that no one else could. He doted on and pampered his only granddaughter, Haley, and was heartbroken when she waved her last goodbye to him.
He is survived by his wife, Dee; his son, Brian (Alison) Dye, and his daughter, Stephanie (Randy) Race; four grandsons, Brian Adam, Matthew James (Hannah), Jonathan David, and Hunter Michael; sister, Joyce Kring; brother-in-law, T Wayne Evans; and many nieces and nephews. He was preceded in death by his parents, James and Gracie Lucile Dye; his brother, Doran Dye, whom he loved with all his heart; his sister, Mary Evans; granddaughter, Haley Race; nephews, Philip Dye and Dennis Kring; and lifetime friend, Dave Glasco.
Visitation will be held on Wednesday, December 1, 2021 from 3pm-8pm at Hill Funeral Home - 11723 S. Saginaw Street, Grand Blanc, Michigan. Funeral mass will be celebrated on Thursday, December 2, 2021 at 10am with visitation beginning at 9:30am at Holy Family Catholic Church - 11804 S. Saginaw Street, Grand Blanc, Michigan. Interment will follow at Evergreen Cemetery, Grand Blanc, Michigan. In lieu of flowers, please send donations to: Ronald McDonald House Charities of Greater Cincinnati - 341 Erkenbrecher Avenue, Cincinnati, OH 45229, 513-636-7642. Or online at: rmhcincinnnati.org.
VER MÁS
VER MENOS
Servicios Previos
miércoles,
01 diciembre, 2021
Visitation
jueves,
02 diciembre, 2021
Visitation Before Mass
jueves,
02 diciembre, 2021
Funeral Mass
En Memoria De
James Dye
Ayude a contar la historia de la vida única de su ser querido. Deja un recuerdo o comparte una foto debajo para mostrar tu apoyo.