OBITUARIO
Paula Lynam
29 diciembre , 1954

–

18 marzo , 2020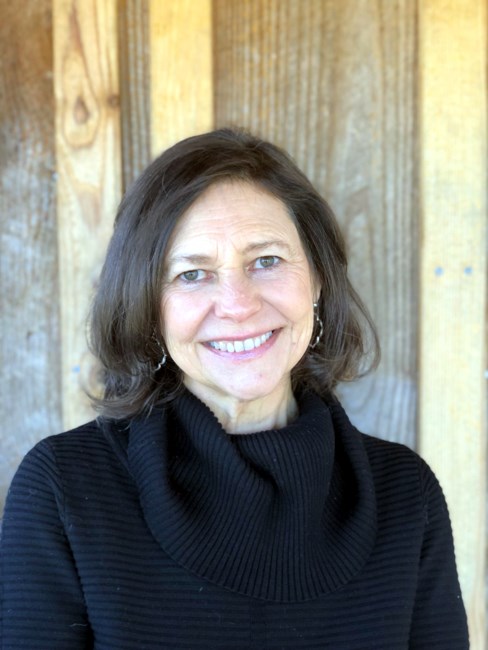 Mrs. Paula Stewart Lynam, 65, of Thomasville, North Carolina went home into the arms of Jesus Wednesday, March 18th, 2020. Due to the Coronavirus pandemic, an intimate and Spirit-filled committal service was held with 15 family members at 3 o' clock Saturday, March 21 at Westminster Gardens assisted by Hanes-Lineberry Funeral Home, Greensboro. A Celebration of Life Service will be held to honor Paula and to grieve our loss when it is safe for friends and family to gather again. Details will be announced. Paula Lynam, the daughter of Douglas and June Stewart, was born in Morehead City, NC and grew up in Carteret Co. and Wilson, NC. She graduated from Fike High School and received a B.S. in Sociology from Appalachian State University. It was there that she first met her husband, Steve, and they began their life-long love story of marriage and following Jesus Christ together. After university, Paula and Steve joined One Ministries working and living in inner-city Washington, D.C. There she hosted hundreds of friends and students, who came to serve among the poorest of the poor in our nation's capital. After almost six years in D.C., Paula and Steve spent time serving in South Africa, working for reconciliation with dear friends there. Pregnant with her first child, Paula moved to Steve's hometown, Greensboro, to begin what she would say was her most important vocation, mothering Annelise Cora Lynam and Stewart Charles Lynam. Paula was a great mother, who prayed fervently, encouraged enthusiastically, disciplined wisely, and loved unconditionally. Paula was a founding member of Grace Community Church of Greensboro, where she served in many capacities for over 30 years. She mentored, counseled, loved, and prayed for so many, and she is a beloved part of a wider Church family throughout the southeastern United States and the world. In the last 12 years, Paula, always an antique lover and crafting enthusiast, became an entrepreneur, who built a flourishing home-furnishings business called Chartreuse Barn (www.Facebook.com/ChartreuseBarn or @ChartreuseBarn on Instagram). In recent years, as the family grew to include spouses of children, maybe Paula's second-greatest vocation began with the birth of her grandchildren, Beauden and William. She always had a gift for being present with people, but her keen attentiveness and winsome playfulness attracted those boys powerfully. Paula's first love was God. She was not religious, but real and relational like Jesus. Starting in childhood, she was clear about her purpose in life: to love God completely, her neighbor compassionately, and herself correctly. Paula was a light, attracting others to Jesus and not to herself. She expressed Him through her unique personality. Paula's character was kindhearted, humbly repentant, gentle-spirited, quick-witted, a steadfast lover, with strong determination and an iron-like faith. She loved God's creatures great and small. She deeply loved her brother Rick Stewart and all of his family and her sister-in-law Carol Koontz and all of her family. She loved her many devoted friends, old and new, including her "barn family". Paula profoundly loved her husband, Steve, throughout their 43 years of marriage in a way that blessed him and honored God. They were soulmates, who worked at their oneness and were always ready for the next adventure together in faith. In 2018, after much prayer and excellent surgery at Duke Medical Center, Paula was healed by God of borderline ovarian cancer. For almost 2 years, she tested cancer-free and became a great inspiration to so many. She radically changed her diet and exercise habits and gladly shared her growing health knowledge and faith journey. Sadly, less than one month before the time of her death, doctors discovered she had developed advanced metastatic ovarian cancer. Paula firmly believed that God is only good, yesterday, today and tomorrow. In her last days, she was greatly encouraged by prayers, family and friends, spiritual songs, and scriptures like John 14:1-16:33, Psalm 139, Isaiah 41:10, and John 11:25. Paula Lynam was preceded in death by her parents, Douglas Wade Stewart and June Russell Stewart. Paula is survived by: her husband, Steven Alan Lynam; her daughter, Annelise Lynam Cheng and husband, Jack Cheng; her son, Stewart Charles Lynam "Chad" and wife, Rachel Goans Lynam; her brother, Richard Douglas Stewart and wife, Karen Stewart; sister-in-law, Carol Lynam Koontz and husband, Bryan Koontz; and her beloved grandchildren, Beauden Allen Cheng and William Steven Lynam. Online condolences and fond memories can be sent to www.haneslineberryfhnorthelm.com, www.facebook.com/chartreusebarn, or on Instagram: @ChartreuseBarn. Charitable donations in Paula's honor can be made to Grace Community Church, 643 W. Gate City Blvd., Greensboro, NC 27403, or online at www.gracegso.org/giving.
VER MÁS
VER MENOS
Servicios
No hay servicios programados en este momento. Reciba una notificación cuando se actualicen los servicios.
RECIBIR ACTUALIZACIONES
En Memoria De
Paula Lynam
Ayude a contar la historia de vida única de su ser querido. Deje un recuerdo o comparta una foto o video a continuación para mostrar su apoyo.