OBITUARIO
Dr. John Robert Nicholas Lazier
1 noviembre , 1936

–

9 marzo , 2021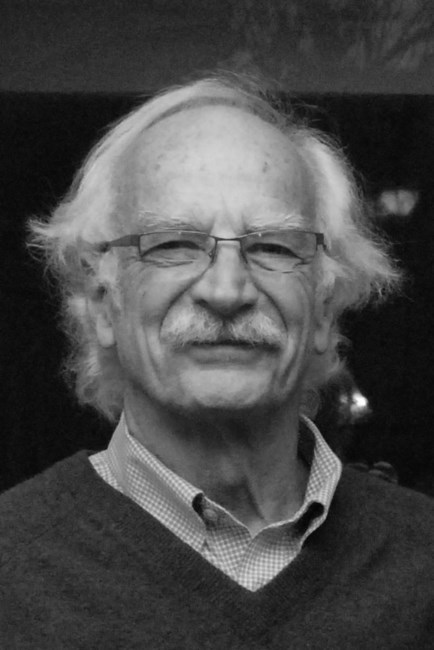 ~ It is with great sadness we announce that Dr. John Robert Nicholas Lazier died peacefully on March 9, 2021 at the Victoria General Hospital, Halifax. He was 84 years old. He is survived by his wife Dr. Catherine Lazier, Halifax; sister Mary Lazier, Violet Hill, Ontario; children Kate (Jane Pyper), Toronto; Rebecca (Price Waldman), New York; Nicholas (Jennifer Lazier), Halifax; and his beloved grandchildren, Jasper, Sylvia and Grace Waldman; Alyssa and Sophia Lazier. He was predeceased by his sister, Anne Lazier (Toronto). Born in Toronto (November 1, 1936) to Helen Laura (Gourley) and Morley John Campbell Lazier, John showed us how to live life. He grew up on Glengrove Ave. in Toronto at a time when you could play in the green fields north of Lawrence. He attended Lawrence Park Collegiate, then completed a BSc in physics at University of Toronto. It was there that he asked Catherine Sheldon, a biochemistry major, out for a "coffee sometime". She said she would go for a "beer right now". And that led to 59 years of harmonious marriage and three children: Kate, Rebecca and Nicholas. After moving to Vancouver for a MSc and then to Southampton, England for a PhD, the family settled in Halifax, Nova Scotia, where John was a physical oceanographer at the Bedford Institute of Oceanography, studying the Labrador Sea. He went to sea on 45 expeditions, many on the CSS Hudson, often as Chief Scientist, leading to numerous influential articles in a range of journals. He completed the first fully three-dimensional survey of the physics, oxygen, and nutrients of the Labrador Sea. He co-wrote the award-winning textbook, Dynamics of Marine Ecosystems in 1991, still in use today. John received many awards including the J.P. Tully Medal in Oceanography by the Canadian Meteorological and Oceanographic Society. He was clearly very accomplished but understated and self-effacing: Most family only knew stories of the expensive instruments lost at sea, storms and rescues. But John's work reached far beyond the ocean. He spent prodigious time at what he affectionately called the "work farm", an ocean side property on Mahone Bay where he toiled year after year in pursuit of garden perfection. He hauled seaweed on to beds, built gorgeous fences, roto-tilled, weeded and wrote detailed notes to himself about what to do differently next year. His annual garlic giveaway was prized by friends and family. We delighted in the delicious fruits of his labour. Since his illness we've tried, with middling success, to keep his gardens going, and discovered just how productive and talented he was. John had wide-ranging interests and skills. He was a beekeeper, sailor, jam-maker, squash player and amateur astronomer. He could carve a turkey or debone a whole fish at a big dinner party with great elan. He could fix most things around the house, and did. He was methodical and meticulous. He found time to contribute to the community by serving on the boards of the Canadian Diabetes Association and the Heritage Trust. John loved his family implicitly, with constancy. He encouraged his kids and grandkids to take adventures, to follow their interests, nudging them towards independence. He was extremely generous, believing that his good fortune should be passed along when it was helpful. He gave gifts that showed he was paying attention. He supported other family members as an uncle, grandfather, cousin and brother. What's harder to capture is the silliness, the house parties filled with people, his gentle respect of everyone around him, and his enjoyment of music that took him to see Louis Armstrong at Massey Hall and Renée Fleming at Lincoln Center. But we remember. In 1952, John received the Manual for Seamanship from his father, Morley, who inscribed the following: "With my hopes that he may have a fair wind and prosperous voyage." He did and he will. The family is very grateful for the excellent medical and nursing care John received at the Victoria General and to Devorah Gillard for her tender and thoughtful care. Donations in John's memory can be made to Symphony Nova Scotia or Scotia Festival of Music. Due to Covid-19 the funeral service will be private. To view an online live stream of the service please visit www.funeraweb.com Burial will be at Fairview Lawn Cemetery, Halifax. A public celebration of John's life will be held once we are all vaccinated.
VER MÁS
VER MENOS
Servicios
No hay servicios programados en este momento. Reciba una notificación cuando se actualicen los servicios.
RECIBIR ACTUALIZACIONES
En Memoria De
Dr. John Robert Nicholas Lazier
Ayude a contar la historia de vida única de su ser querido. Deje un recuerdo o comparta una foto o video a continuación para mostrar su apoyo.