OBITUARIO
Leslie Donigan
28 octubre , 1945

–

27 marzo , 2019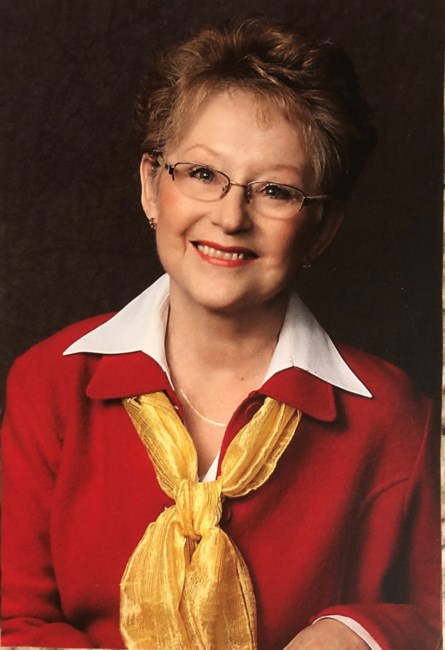 Leslie Joan Barnes was born on October 28, 1945 in Charleston, West Virginia to F. Stuart and Alice Barnes. The family soon after moved to Kansas City, where she and her older sister Fran (Murphy) enjoyed a delightful childhood. Leslie had such fond memories of listening to her father play the piano; a love she later instilled into her own children. Her mother Alice's creativity and cheerful demeanor made growing up fun for the girls. She had a deep love and admiration for her older brothers, Justus and Stu Barnes, and enjoyed hearing about their accomplishments. She also treasured visits from her aunt Eleanor (Slaughter) and cousin Joan (Miller) and admired all that they were accomplishing in their ministry. As a family, they had many opportunities to travel and host friends from around the world. Her parents formerly lived in New York and had forged special friendships with those serving at Bethel. Leslie long remembered the unique occasions when these friends would correspond and visit. The family was privileged to attend the landmark convention in New York's Yankee Stadium where she symbolized her dedication to Jehovah in baptism, on July 23, 1953.
She attended Center High School in Kansas City and went on to accomplish many good things. Immediately after graduation, she traveled to South America to briefly accompany her brother Stu in his missionary assignment. This exciting experience made a big impact on the way she would view life and care for others. Leslie was the fourth of what are now six generations of Jehovah's Witnesses in the Barnes/Aslaksen families. She and her family attended the Red Bridge Congregation of Jehovah's Witnesses in Kansas City for well over sixty years. She would often relate that as a young girl, "as soon as you were tall enough to reach the doorbell, you became a publisher." Her long and successful career of teaching others began in 1947, when she was only two years old. For over 37 years, Leslie served as a regular pioneer (full-time, volunteer Bible teacher). She absolutely loved helping others to better their lives now and to live with a Bible-based hope for the future.
In 1969 Leslie married the love of her life, James Francis Donigan. They began their lives together in San Diego and later returned to Kansas City. Leslie proved herself to be a very talented woman who excelled in everything she put her mind to. She was an international flight attendant for TWA in the late 1960s and volunteered at the World Headquarters of Jehovah's Witnesses in Brooklyn, NY. With Jim's loving support after marriage she enjoyed a variety of work opportunities that included being a concierge for Lamar Hunt in the owner's suite at Arrowhead Stadium, Folgers Coffee Company, a sales representative for Avon, and Big Toys playground equipment. While the children were in school, she participated in various fundraisers, and was always in the front row with her camera to capture whatever the kids were doing. Years later, Leslie even obtained her real estate license and went on to find joy in helping others find a place to call home.
When Leslie would reflect on her accomplishments during her youth, one experience in particular always stood out. While flying internationally for TWA, her routes would include Spain, where she knew that the work of Jehovah's Witnesses was under ban. Her courage and concern for her spiritual brothers in Spain motivated her to approach those taking the lead in the organization to offer any assistance. On multiple occasions, and at the risk of immediate deportation, Leslie would disguise Bible literature in gift wrapping and would bravely pass these along to her spiritual brothers in prearranged locations. This risk was worth it, because she knew that they would benefit from the needed encouragement that the literature provided and feel connected to the worldwide brotherhood, despite the difficulties they were facing.
Really, Leslie would always go the extra mile to make others happy. But if you were to ask her, the biggest success and deepest joy came from caring for her family. She loved being fully involved in her children's lives: Joel, Jill, and Ryan. She would always do what she could to support their interests, whether that was teaching them how to swim, or arranging for music lessons and other hobbies. Most of all, along with Jim, she would do her best to instill Bible-based values into their hearts. As a team, they wanted their children to be happy, capable people. Leslie also treasured every moment with her only grandson, Maguire, and welcomed with open arms and heart to the family her daughters-in-law Jessica and Carrie, as well as her son-in-law Rich. She also appreciated the love and support from her brother-in-law John Murphy, niece Susan Fleming, cousin Cathy Tiemann and her husband Ed; Frank and June Davis, and the entire Donigan family. Of course, the selfless love and incredible care that came from her dear friend Nancy Richmond will forever be treasured by Leslie and the family. Leslie looked to the future with confidence and when asked, she would tell you she was not scared. After a lifetime of teaching others about the sure hope for the future, she was able to spend her remaining time with a remarkable calmness, which we know came from Jehovah God. As a family we are so eager to welcome her back and to enjoy life on this earth as it was meant to be. As one of her favorite scriptures promises, "And he will wipe out every tear from their eyes, and death will be no more, neither will mourning nor outcry nor pain be anymore. The former things have passed away." - Revelation 21:4
VER MÁS
VER MENOS
Servicios
No hay servicios programados en este momento. Reciba una notificación cuando se actualicen los servicios.
RECIBIR ACTUALIZACIONES
En Memoria De
Leslie Donigan
Ayude a contar la historia de la vida única de su ser querido. Deja un recuerdo o comparte una foto debajo para mostrar tu apoyo.