OBITUARIO
Mr. Earl Arthur Nelson
19 agosto , 1922

–

10 enero , 2013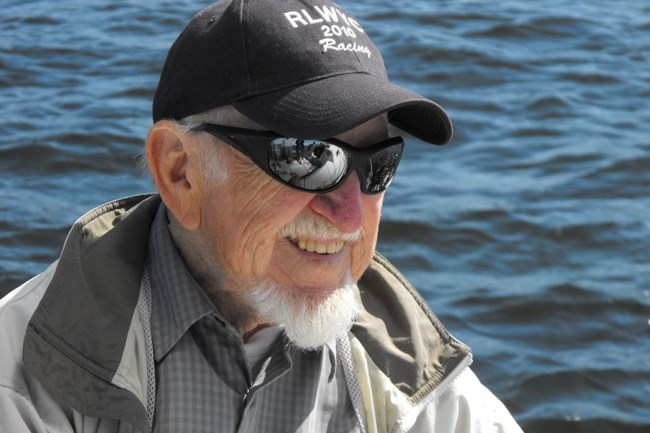 In Loving Memory Of EARL ARTHUR NELSON August 19, 1922 – January 10, 2013 On January 10th, Earl Nelson "slipped the surly bonds of earth…and touched the face of God," passing quietly from this life into the next. It was truly the saddest day of our lives, but we also rejoice in a life well lived. It was a privilege to share in his life, and to call him dad, husband, uncle, papa, and friend. Remembering Earl with love are his wife of 58 years, Mitsuko, his daughters Patrice, Kathryn, and Lori, and his son David, David's wife, Laurie Shaw, and their children, Michael and Linsey. Also remembering him are his special in-laws, Yoshiko Oshiro, Lillian Oshiro and Rev. Tom Oshiro; dear cousins, Mildred Woodbeck, Betty Weaver, Myrtle Noy, Glen Nymark, and Harriet Laudadio; many nieces and nephews; and friends of all ages. Earl was born in Dryden, Ontario and made the move to Kenora when he was two years old, with his dad Godfrey, mother Judith, sisters Dora (Everett Carlson), Ruby (Earle Hooper), Irma (Roy Anderson), and brother Rolph. Godfrey was a partner in the contracting firm of Bergman and Nelson, and the family established themselves first in Lakeside and then purchased the family property on Tunnel Island where Earl lived most of his 90 years. It was there that his love for Lake of the Woods began—a love that he shared with his family and friends and a love that was strong throughout his life. When World War II broke out, he enlisted in the RCAF and served his country as a pilot. Upon his return from overseas, he attended the University of Manitoba and in 1950 graduated with a degree in architecture. He studied, traveled and worked in Europe but eventually returned to Kenora where he established his own architectural firm, Earl A. Nelson Architect. It was at First Baptist Church that the foundation was laid for Earl's lifelong love and commitment to Jesus Christ. There he also met his other love, Mitsuko Oshiro. They were married on November 20, 1954. Along with Mitsi and their children, he sailed the lake every summer, and he enjoyed sailboat racing with his family as crew. His passion for flying continued after the war and he spent as much time as possible in the air, being one of the founding members of the Kenora Flying Club. He loved a casual game of golf, played tennis and hockey, curled, cross-country skied, played a wicked game of croquet, and in his later years, enjoyed a good game of pool with his friends at the Seniors Centre. He also was involved in the community in many ways, most notably as a Rotarian for 58 years, and served on the hospital board, the library board and the school board among others. But more significant than what he did was who he was. He was a man who honoured God; he enjoyed having his yard filled with family and friends; never hesitated to pick up a hitchhiker and occasionally offer him his couch; never said no to a plea for help if it was within his ability to give; forgave easily; loved lemon pie, gingersnaps and pickled herring (not all together); showed his love for Mitsi in romantic ways; and in the words of his daughter-in-law Laurie, "grew his own friends"—his kids. He built forts and skating rinks for his children, grandchildren and all the neighborhood kids; never shied away from trying something new, whether it was making Swedish thin bread or playing the harmonica. He was always singing, though he couldn't really carry a tune; offered a wise word when asked; at age 80 broke his arm playing hockey with his grandson; and loved to tell jokes but rarely remembered the punch line. He enjoyed a fine meal but considered his special goulash, a combination of pork and beans and whatever, just as delicious. He instilled a love of travel in his children; had an unerring sense of direction; and had more firsthand knowledge of the reefs on the lake than most. He was a peacemaker. And he loved life! A celebration of Earl's life will be held on Wednesday, January 16 at 2:00 pm at Knox United Church. Refreshments will follow in the lower auditorium. If friends so desire, donations may be given to the Lake of the Woods District Hospital Foundation in Earl's memory. The family would like to thank Dr. Beveridge, and the emergency department and third floor staff at the Lake of the Woods District Hospital for their exceptional care of Earl during his hospitalization. He will be called "a tree of righteousness, planted for the display of God's splendour." (Isa. 61:3b) Online codolences may be made at www.brownfuneralhomekenora.com BROWN FUNERAL HOME & CREMATION CENTRE ENTRUSTED WITH ARRANGEMENTS.
VER MÁS
VER MENOS
Servicios Previos
miércoles,
16 enero, 2013
Memorial Service
En Memoria De
Mr. Earl Arthur Nelson
Ayude a contar la historia de vida única de su ser querido. Deje un recuerdo o comparta una foto o video a continuación para mostrar su apoyo.