OBITUARIO
Anderson Buchanan Wilson
31 marzo , 1923

–

27 junio , 2020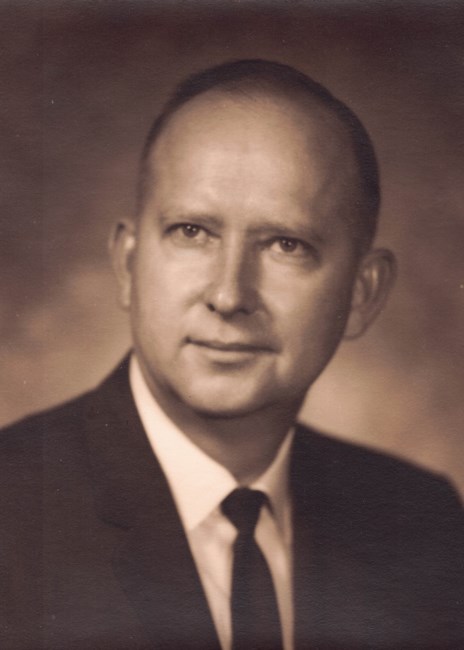 WW II Ghost Army Veteran Passes Away Anderson Buchanan Wilson (A.B.) was suddenly called to his heavenly home on June 27, 2020 at 7:30 p.m. which his Lord and Savior had prepared for him. Our family has heavy hearts for our loss. However, knowing this kind and loving man is free of suffering is a blessing. Mr. Wilson leaves his wife, Marion Cowan Wilson, who was his true sweetheart and best friend. Also, he leaves a daughter, Susan W. Crittenden (William) of Lumberton and Carriere, MS; a son, Joseph E. Wilson (Ellen) of Slidell, LA; 4 grandchildren: Mollie W. Aucoin (John) of Slidell, LA; Everette A. Wilson (Lexi) of Baton Rouge, LA; William A. Crittenden, II (Cori) of Nachogdoches, TX; and Michael B. Crittenden of Carriere, MS. He leaves 6 great-grandchildren: Holden, Jace, and Jordan Aucoin of Slidell, LA; Kellen and Bridget Crittenden of Nachogdoches, TX; and Ava Wilson of Baton Rouge, LA. Baby boy Wilson is scheduled to make his arrival in October 2020, who will carry one the Wilson name. Mr. Wilson was born on 3/31/1923 at Lake Washington, MS to Mary Virginia Buchanan Wilson and Alvin Buford Wilson. From the age of three, A.B. lived in Tchula, MS with his devoted aunt and uncle, Elizabeth Buchanan and Celowee Balanch Wilson. A.B. was preceded in death by his parents; sisters Mary W. Renacker, Florine W. McDaniel; and brothers, Joseph H. an Aubrey H. Wilson. After graduating from Tchula High School in 1941, he was employed in the Flight Surgeons Office at the Jackson Air Base in Jackson, MS. After the attack on Pearl Harbor, he felt a strong need to serve his country; so, at the age of 19 he volunteered and was inducted into the U.S. Army. After basic training, A.B. was sent to Camp Forrest, TN, where he joined a small group of other soldiers. President Franklin Roosevelt was secretly forming a specialized unit. This team was initially comprised of 52 men, of which A.B. was one. Each man was investigated secretly in their home town by the government. This unit eventually had 1100 men. The average IQ was 119. Today, there are known as "Secret Soldiers" or "Ghost Army". Mr. Wilson was in the Headquarters Unit under the direct command of General Omar Bradley, who received all orders for the 23rd Headquarters Special Troops. On June 6, 1944, A.B. and 11 other Secret Soldiers landed on Omaha Beach to find a hiding place for the secret equipment. There was no other unit like this in the military, at that time. This was the largest convoy to cross the Atlantic arriving in Liverpool two weeks later. This unit was involved in five campaigns and traveled farther that any other unit in the European Theater of Operations (ETO). He was involved in the following campaigns: Normandy, Rhineland, Ardenes, Central Europe and Northern France. He was entitled to wear the EAMETO Medal with 1 Silver Service Star, Good Conduct Medal, the ETO Ribbon with 5 Campaign Starts, and the Meritorious Unit Sleeve Insignia, the Free French Decoration with 1 Palm, the Allied Colors Ribbon and the Verdum Medal; also, the WWII D Day Medal, Battle of the Bulge Medal, VE Medal, WWII Victory Medal, the Expert Marksman Medal, the Courome de Chene Medal; the Europe-Africa Medal. During 2013, his unit was appointed Chevalier of the French Legion of Honor by the French President. Mr. Wilson was awarded the French Croix del Guerre Medal by the French Consulate General as a Chevalier of the French Legion of Honor in 2017 at the World War II Museum in New Orleans, LA. This is the highest award bestowed upon a non-Frenchman. Mr. Wilson received an Honorable Discharge from the U.S. Army. The Wilson family resided in Greenwood, MS from 1946 to 1978. A.B. studied at Jackson Commercial College in Jackson, MS followed by the International Business School of Correspondence in accounting. He was Executive Vice-President and Corporate Secretary for Henderson and Baird Hardware Co. A.B. was later hired by South States, Inc. as Vice-Chairman and later retired in 1987 due to health reasons. He enjoyed his work and worked part-time as Secretary/Treasurer for 12 years for Wilson and Long (formerly Forestall and Vickery) in Metairie and Slidell, LA. He was a member of the First United Methodist Church of Lumberton, MS and former member of the American Legion, Kiwanis Club, VFW, and Optimist Club. Honoring Mr. Wilson's wishes, a private graveside service was held on July 1, 2020 at 11:30 am. in Lumberton, MS. Family members officiated with full military honors. His grandsons and military served as pallbearers. White Funeral Home was in charge of services.
VER MÁS
VER MENOS
En Memoria De
Anderson Buchanan Wilson
Ayude a contar la historia de vida única de su ser querido. Deje un recuerdo o comparta una foto o video a continuación para mostrar su apoyo.