OBITUARIO
Rosalind Alice Granville Lowry
30 septiembre , 1925

–

15 octubre , 2021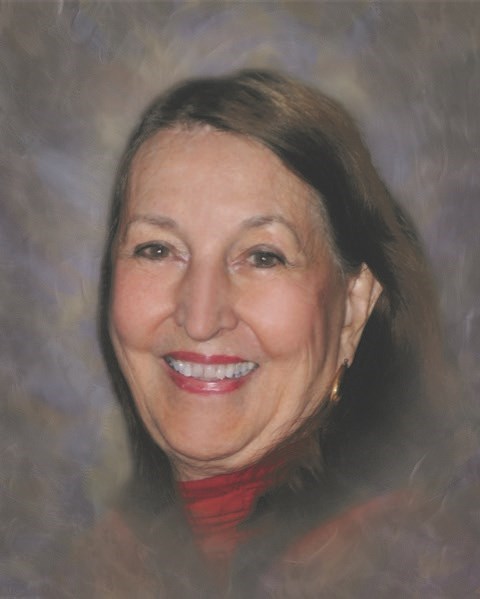 Rosalind Granville Lowry ("Roz," "Bami," "Gammy," or "Udi," as she was affectionately nicknamed), age 96, left this life to be with the Lord on October 15, 2021, after a long and fulfilling life with family, friends, love, and adventure.
Rosalind was born on September 30, 1925 in La Grange, Texas as a fifth-generation Texan and youngest child of Maurice Granville and Dorothea von Rosenberg Granville. Her three older brothers had a special influence on Rosalind throughout the course of her life. When Rosalind was eight, her family moved to Austin, Texas. Despite moving many times in her adult years, she affectionately thought of Austin as home. Rosalind met her husband, Randy Lowry, while horseback riding. After Randy's tour in Europe as a pilot in World War II, the smitten couple got married and moved to New York City, where Randy began his career with GTE. In the first of a series of moves, Rosalind and Randy moved to Oklahoma, where she gave birth to her two beloved children. After Oklahoma, the couple ventured back to the East Coast and resided in Pennsylvania, upstate New York, and Connecticut. Despite the heavy snows and rough winters in the Northeast, she looked back warmly on beautiful summers spent at Skaneateles Lake, blooming friendships, and proximity to New York City, where, as an art lover, she enjoyed the numerous museums and shows.
Rosalind and Randy lived to entertain, so when her husband retired, the best part of their life began. They designed and built a home in Horseshoe Bay, Texas, overlooking Lake LBJ. Rosalind loved seeing the expansive blue skies and spectacular Texas sunsets from her balcony. Her proximity to Austin allowed her to see dear friends and her adored brother, Charles, who would play classical pieces on the piano—often just for her. Rosalind and Randy spent their golden years in the home they built together. The home was blessed with many cherished memories of countless birthday celebrations, holidays, and parties for family and friends. Rosalind's husband passed away in 1995. She remained in their home and continued to speak of her love for him until her own passing. In Rosalind's last weeks, she spoke fondly about being reunited with her husband in Heaven. Rosalind will be deeply missed by all of those who had the privilege of knowing her.
Rosalind is survived and missed by her children, Randy Lowry Jr. and Tracy White; her grandchildren, Alana Griffin, Randy Lowry III, Jonathan Martin, and Allison Lowry Smith; and her great grandchildren, Connor Lowry, Madison Lowry, Harper Lowry, and Eva Griffin. She was predeceased by her husband, Randy Lowry, and her three brothers, Charles Granville, Maurice Granville, and Chester Granville.
Visitation will be October 30, 2021, from 10:00-11:30 am, at Clements-Wilcox Funeral Home, Marble Falls, Texas. A graveside service is scheduled at 2:30 PM on October 30, 2021. Rosalind will be laid to rest next to her husband at the New City Cemetery in La Grange, Texas.
VER MÁS
VER MENOS
En Memoria De
Rosalind Alice Granville Lowry
Ayude a contar la historia de la vida única de su ser querido. Deja un recuerdo o comparte una foto debajo para mostrar tu apoyo.