OBITUARIO
Brandon Scott Baker
13 febrero , 1997

–

10 junio , 2019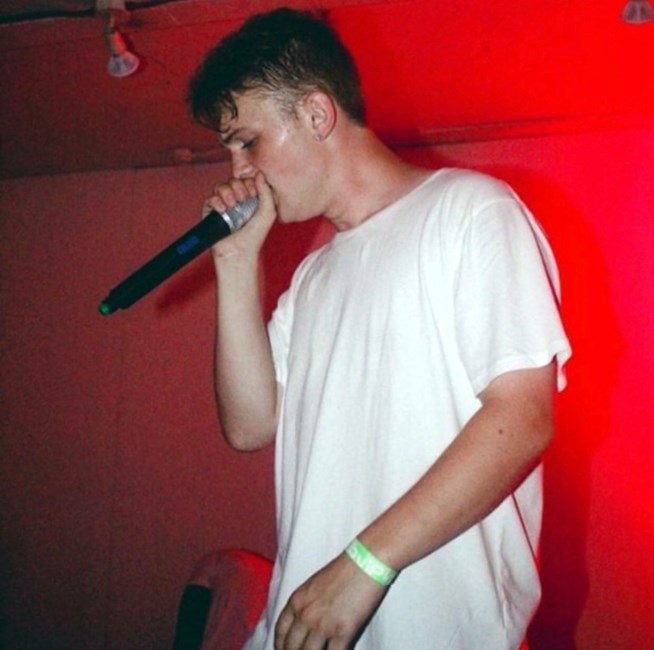 Brandon Scott Baker was born on February 13, 1997 and went to heaven on Monday, June 10, 2019 at the age of 22. He grew up in Bartlett, Tennessee and was loved so much by his father, Greg Baker, and his two mothers, Candice Baker and Angelique Rodriguez. Brandon was kind, funny, and full of life, always making friends wherever he went. Every moment with Brandon was filled with laughter and joy, and he always wanted everyone around him to have fun and be happy. Everyone who remembers Brandon will tell you that he would always put a smile on your face. Fitting right in with his extroverted and fun-loving personality, Brandon found his place in the Memphis music scene. He performed at live shows all over the city under the stage name Crunchy White Pimp. He wrote rap lyrics, experimented with beats, and even made a few music videos. Brandon's talent was appreciated all over the city for his unique sound that only he could bring to people. His family supported his music, often attending his shows and sharing his songs with others. Every performance was filled with energy and positivity, and they always left Brandon's audiences feeling captivated. Brandon was also a sports fan, and like any true Memphian, he went to Grizzlies games to cheer on his favorite NBA team. He played basketball beginning at a young age and continued to play as a hobby. Basketball wasn't the only sport he liked as he was an avid skateboarder as well, always practicing new tricks on his board. Brandon also liked football and could be spotted around town wearing his signature Miami Dolphins jacket. You don't see many Miami fans in Memphis, but Brandon always had to be different and stand out from the crowd. He never blended in and always walked his own path through life. Brandon is survived by his most beautiful accomplishment in life, his 16-month-old son Carson Charles Baker. Brandon was a loving and devoted father to Carson, building his life as a parent with Payton Lowry. Having Carson has given the two of them so much joy and purpose. Brandon spent his time teaching Carson everything he could and making his little boy laugh. Not only has Carson inherited his dad's good looks but also his sweet and easy personality. Brandon will be watching Carson from heaven, guiding him as his guardian angel. Brandon is also survived by his parents, Greg and Candice Baker, and Angelique Rodriguez; his brothers and sisters, Jessica Lynn Baker, Carley Elizabeth Baker, Paige Baker Brown, Bradley Upshaw, Aldo Santos, Jace Baker, and Britton Peel; his aunts and uncles, Jennifer "Jen Jen" Evans, Scott Baker, Carl Baker, Kathryn and David Salazar, and Elizabeth and William Houston; his grandparents, Troy and Lorri Booker, Sandy Evans, and Judy Baker; and his great-grandparents, Louise Coffey, and Dolores Richerme. He is also survived by multiple nieces, nephews, and cousins. Brandon was preceded in death by his uncles, Jonathan Booker and Kenny Baker. Brandon found God as a teenager and gave his life to Christ when he was baptized at New Hope Christian Church. Visitation will be held at New Hope on Saturday, June 15, 2019 from 11:00 am to 1:00 pm, and a memorial service will follow at 1:00 pm. New Hope Christian Church is located at 3300 Kirby Whitten Road, Bartlett, Tennessee 38134. Following the service, Brandon will be laid to rest at Memphis Funeral Home and Memorial Gardens located at 3700 North Germantown Parkway, Bartlett, Tennessee 38133.
VER MÁS
VER MENOS
FAMILIA

Carson Charles Baker

Son

Payton Lowry

Carson's Mother

Greg and Candice Baker

Parents

Angelique Rodriguez

Mother

Jessica Lynn Baker

Sibling

Carley Elizabeth Baker

Sibling

Paige Baker Brown

Sibling

Bradley Upshaw

Sibling

Aldo Santos

Sibling

Jace Baker

Sibling

Britton Peel

Sibling

Jennifer "Jen Jen" Evans

Aunt

Scott Baker

Uncle

Carl Baker

Uncle

Kathryn Salazar

Aunt

Elizabeth and William Houston

Aunt and Uncle

Troy and Lorri Booker

Grandparents

Sandy Evans

Grandparent

Judy Baker

Grandparent

Louise Coffey

Great Grandchild

Dolores Richerme

Great Grandchild

He is also survived by multiple nieces, nephews, and cousins.

Brandon was preceded in death by his uncles, Jonathan Booker and Kenny Baker.
En Memoria De
Brandon Scott Baker
Ayude a contar la historia de vida única de su ser querido. Deje un recuerdo o comparta una foto o video a continuación para mostrar su apoyo.