OBITUARIO
John Joseph Carter Jr.
30 enero , 1943

–

18 noviembre , 2021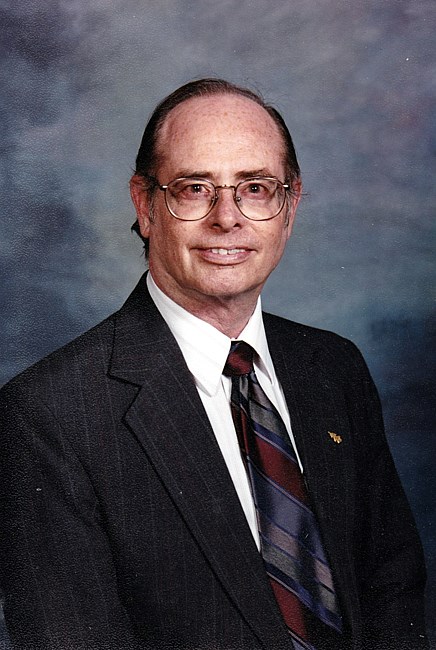 It is with great sadness that we announce the passing of John J. Carter Jr. Johnny, or as he was affectionately known in Midland as "The Balloon Man," passed away on November 18, 2021, at the age of 78. He was born January 30, 1943. The birth certificate shows Fort Wayne, Indiana, but he was quick to point out that he was conceived in Midland, Texas and returned home as soon as possible. He started his education at West Elementary in Midland, Texas. Being a military "brat," and moving around every few years, his travels took him to Waco and San Marcos, Texas, and Smyrna, Tennessee. He attended Thomas Mack Wilhoite High School in Kenitra, Morocco, and attended college at the University of New Mexico in Albuquerque. As a youth, Johnny did the usual jobs such as delivering papers, but also did some jobs that the youth of today have never heard of; one of those jobs was selling "spudnuts" (the best doughnut ever made) door to door (usually selling enough to pay for what doughnuts he ate) and setting pins at the bowling alley. Summer jobs varied during college, including being a runner at the advertising department of the Midland Reporter-Telegram and suffering through the fast-food business. His favorite job, however, was baby-sitting for the airline stewardesses that stayed overnight in Midland. It didn't pay much, but it certainly was a great summer! Starting with Rocky Ford Moving Company in Midland, he spent 13 years in middle to upper management positions of the moving business. Besides Rocky Ford, he worked for Allied, Mayflower and North American Moving Companies in Midland, Tyler and Houston. Finally returning to Midland in 1979, he opened Carter & Associates Advertising Specialties, and Balloons and More. Ad Specialties eventually gave way to the decorating business, which was more fun than work. The people he met through Balloons and More gave him a rich life, not monetarily but in life-long friendships. He had the pleasure of working with the greatest teens in the world and had hundreds that he looked at as "daughters." While not one to join in club meetings, he received many certificates and plaques of appreciation from groups in Midland. The most important to him was receiving letter jackets from both Midland and Lee High Schools. Johnny was quoted as saying, "I am one of the few people in Midland that can bounce between Lee and Midland High schools. My loyalty is with the kids, not the schools." He also served as Grand Marshall for one of Lee's homecoming parades. He spent many years supporting both schools. He received Texas PTA Honorary Life Membership twice. He is preceded in death by his father, John J. Carter, Sr., and mother Lois Guffey Carter of Midland. He is survived by his sister Vicki (Wayne) Hathaway of Midland; his niece Jennifer (Rodney) Rose of New Braunfels, Tx; his nephew Jason (Shannon) Hathaway of Corpus Christi, Tx; and niece Jana (Jeremy) Anderson of Midland. He also leaves behind his great-nephews and nieces - Casey, Kaitlyn, and Delaney Rose, Michael (Marissa) and Sierra Anderson, Nicholas, Brayden, and Gabriel Hathaway; and his great-great nephew and niece Kevin and Malorie Anderson. In lieu of flowers the family request donations be made to your favorite youth charity.
A public visitation for John will be held Tuesday, November 23, 2021 from 5:00 PM to 8:00 PM at Ellis Funeral Home, 801 Andrews Hwy, Midland, Texas 79701. A funeral service will occur Wednesday, November 24, 2021 at 10:00 AM, 801 Andrews Hwy, Midland, Texas 79701. A burial will occur Wednesday, November 24, 2021 at 11:00 AM at Resthaven Memorial Park, Midland, Texas.
Fond memories and expressions of sympathy may be shared at www.ellisfunerals.com for the Carter family.
VER MÁS
VER MENOS
PORTADORES

Wayne Hathaway

Jason Hathaway

Jeremy Anderson

Michael Anderson

Rodney Rose

Jim Atwater

Tom Midkiff
Servicios Previos
martes,
23 noviembre, 2021
Public Visitation
miércoles,
24 noviembre, 2021
Funeral Service
miércoles,
24 noviembre, 2021
Burial
En Memoria De
John Joseph Carter
Ayude a contar la historia de la vida única de su ser querido. Deja un recuerdo o comparte una foto debajo para mostrar tu apoyo.