OBITUARIO
Doyle Edward Gadberry
1 diciembre , 1928

–

19 septiembre , 2022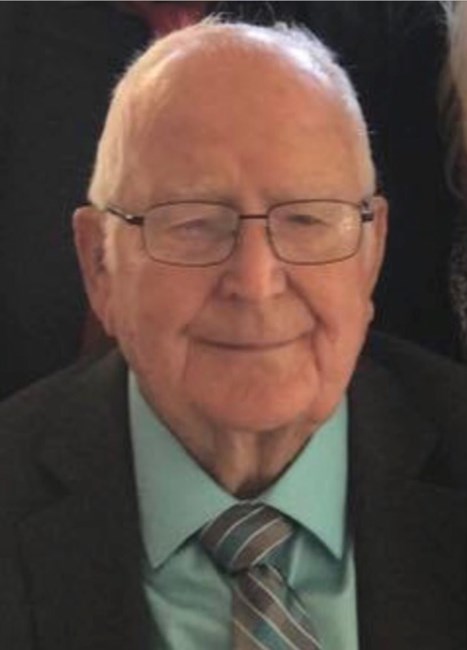 On December 1, 1928, Arthur and Ocie Gadberry welcomed the youngest of their five children into their dusty little sharecropper cabin. They named him Doyle, never dreaming he would become a powerful preacher of the gospel, recognized by thousands in the Pentecostal and Holiness churches of America, by name and reputation. As a pastor, he served the International Pentecostal Holiness Church for twenty-eight years and as a general evangelist traveling across the country with his wife Evelyn, singing and preaching for the glory of God for another twenty. Doyle and Evelyn were sixteen and fifteen when they married. A year later Ron was born followed after five and ten years by Jim and then Donna. Out of that union came a strong and growing family, taught of God and still living out his legacy. They were married for seventy-six years, eleven months and one day, then, passing quietly out of this world and into the next he waits for her to join him there. Born into poverty, their early years were lived in cannery row houses (at one point even living in a box car in the middle of a pear orchard) working in the canneries or in the orchards. But growing together they accepted the call to preach and from there it's all history. Doyle played the guitar, they harmonized, and singing became a major part of what they did. Later their duet became a trio as Ron joined for the third part to be replaced by Jim when Ron and Jody were married, and then by Donna after Jim and Debby's wedding. Donna and David got married and The Singing Gadberry's were once more a traveling duet. Doyle inherited the gift of story telling from his dad Arthur and he incorporated that gift into his preaching style and there are few who would not agree that his sermons were hard to forget. The events in scripture seemed to some alive as he would lead the congregation into the calamity that was the life of the demonic of Gadera. Each of his sermons became (usually an hour long) epic. It's possible that when asked, most people could readily recall the details of at least one of those events. Ronald Edward Gadberry married Billie Jo (Jody) Tackett and to them were born, LaRhonda, David and Misty. LaRhonda married Kendall Hall and to them were born Hunter, Emily and Abby. Hunter married Brook. David married Janae Tomlinson and to them was born, Taylor and Sydney. Taylor married Conner Mason and to them was born Lynley, with Milly Marie on the way. Sydney is still at home. Misty married David Akridge and to them was born Destinee, Christian and Elisabeth (Libbey). Destinee married Dalton Chapman and to them was born Riley and Eden. Christian and Libbey are unmarried. Jimmy Doyle Gadberry married Debra Sue (Debbie) McClure and to them was born, Scarlett and Amy. Scarlett married James Millsaps and to them was born Wyatt and Jude Amy married Jon Dale and to them was born: Anna Rose, Elijah Levi, Shae Cossette and Aspen Joy. Donna Marlin Gadberry married David Smith and to them was born Donita, DaVon and Denae. Donita married Chris Bowlin and to them was born Faith Anne. They share Kevin Tyler and Savannah Grace. DaVon married Clint Haydon and to them was born: Isaiah, Micah, Nora, Elijah and Judah Denae married Eric Koehn and to them was born: Eli, Noah and Nathaniel. Left to share in his celebration are many cousins, nieces, nephews and a host of friends. Doyle was ninety-three and most all of his friends and relatives have preceded him. Rev. Doyle Edward Gadberry is the first among his immediate family to pass over. Our patriarch is leading us through the gates. The Reverend Doyle Edward Gadberry is my Dad. A visitation for Doyle will be held Thursday, September 22, 2022 from 6:00 PM to 8:00 PM at Primrose Funeral Service, 1109 North Porter Ave, Norman, OK 73071. A funeral service will occur Friday, September 23, 2022 from 2:00 PM to 3:00 PM at Primrose Funeral Service. Fond memories and expressions of sympathy may be shared at www.primrosefuneralservice.com for the Gadberry family.
VER MÁS
VER MENOS
Servicios Previos
jueves,
22 septiembre, 2022
Visitation
viernes,
23 septiembre, 2022
Funeral Service
En Memoria De
Doyle Edward Gadberry
Ayude a contar la historia de vida única de su ser querido. Deje un recuerdo o comparta una foto o video a continuación para mostrar su apoyo.