OBITUARIO
Delmar Allen Carter Sr.
8 diciembre , 1943

–

18 septiembre , 2022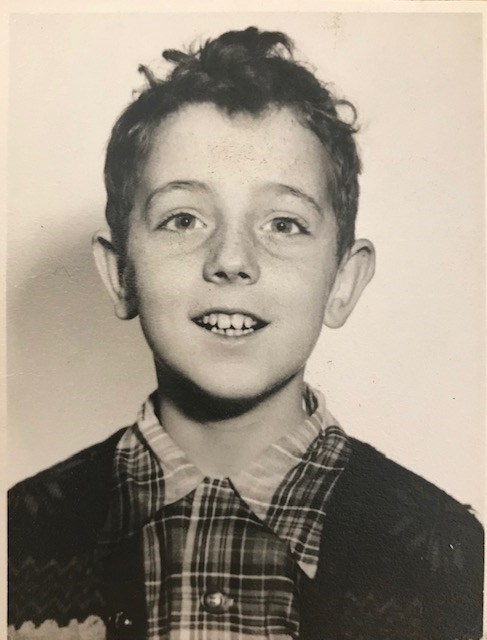 Delmar Allen Carter, Sr., age 78, died at home in Moosup, CT on the morning of September 18, 2022. He was born at Backus Hospital in Norwich, CT on December 8, 1943. He was the only son of Raymond Carter (born 1888) of Troy, Maine and Sadie Elizabeth Stedman (born 1902) of Hartland, Maine. Although Delmar was the only child of Raymond and Sadie (better known as Elizabeth), he had a total of 14 siblings, as both of his parents had earlier marriages. His father was previously married to Mary O'Foster of Montville, Maine. They had six children: Hilman, Laura, Mason, Luella, Phillip and Zalisco. Sadie Elizabeth was previously married to Eben C. Smith, Sr. of Maine. They had four children: Luciele, Eben, Richard and Roger. Elizabeth later married Thomas O'Reilly of Pittsfield, Maine. They also had four children: Elizabeth, Eileen, Kathleen ("Kitty") and Bernard. According to Delmar, his mother died in Norwich at age 54 by "slipping on a patch of ice and hitting her head," leaving her young son to be raised by his loving sister, Luciele (Smith) Davis (born 1926 in Fairfield, Maine). Out of the 15 children in total, Delmar was the last child living, and a one of only three born in Connecticut. The remainder of his siblings and ancestors were primarily born in Maine. The first Carter who came to North America was Thomas Carter (1610-1676). In 1635, at the age of 25, he arrived on the ship The Planter, which sailed from England to the Massachusetts' Bay Colony. Delmar had a total of three marriages, producing five children. He married Sandra Hale in 1963. They had two children:Christopher (1964) and Laurie (1962). In 1967, he married Jean Lindy McLeod (b. Norwich, CT, 1947). They had three children: Delmar Allen, Jr. (1968), John Patrick (1970) and Elizabeth Marie (1971). Delmar married Lillian A. Borgne in 1994; she had three children from a previous marriage: Kristy Coffee, Kelly Joten and Richard Borgne. He also leaves behind many nieces, nephews and grandchildren. Delmar and all of his children were born at the Backus Hospital in Norwich, CT, very close to the Norwich Free Academy, the high school that most, if not all of them, attended. His work history included employment with the city of Norwich waste department in the late '60s. In the early '70s he worked for McNaughton & Sons Sanitation, and in the '80s he worked at the Norwich Free Academy as a custodian in the Norton gymnasium. Throughout the '70s and '80s, he was active with the Police Athletic League, coaching baseball for many years. He also coached for Norwich Midget Football league as well as Church League basketball. He was a lifelong lover of music. He had an extensive record collection and was a passionate Elvis Presley fan. As a child, Delmar sang with a band at local establishments. His talent as a young performer brought him all the way to New York City. According to Delmar, he was slated to sing live with the band on "The Ed Sullivan Show" in 1957, but was bumped for time when the comedian Carol Burnett's set ran long. In his twenties, he was invited by Frank Sinatra to sing in his band, but this was not to be. Delmar loved being at home, and was a talented carpenter and mechanic who was always working with his hands. He loved spending time with his family and relatives, often poolside at his sister's in Bozrah or lakeside at family picnics at local places such as Mohegan Park or Fort Shantok. Throughout the '70s and '80s, he enjoyed spending time at local bars in Norwich such as the Workman's Club, the Cheerio and the Shamrock. Being the youngest of 14 children, he was incredibly likable, a great storyteller, always friendly and very social. Rest in peace, Delmar. Fond memories and expressions of sympathy may be shared at www.churchandallen.com for the Carter family.
VER MÁS
VER MENOS
Servicios
No hay servicios programados en este momento. Reciba una notificación cuando se actualicen los servicios.
RECIBIR ACTUALIZACIONES
En Memoria De
Delmar Allen Carter Sr.
Ayude a contar la historia de vida única de su ser querido. Deje un recuerdo o comparta una foto o video a continuación para mostrar su apoyo.