OBITUARIO
Clarence James Hallman
29 febrero , 1932

–

18 noviembre , 2021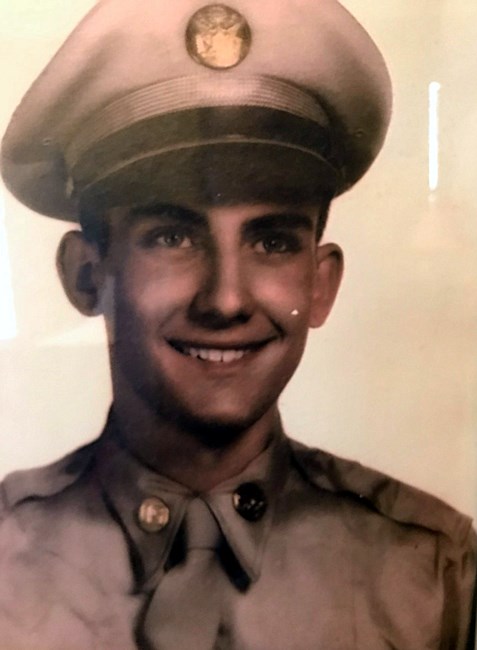 Clarence James Hallman, 89, of Oklahoma City passed from this life on November 18, 2021, with his loving family by his side. Services have been entrusted to the care of Advantage Funeral Services in Oklahoma City. A private celebration of life will take place Saturday, November 20, 2021, at Rossville Cemetery in Meeker, OK.
Clarence James Hallman, known as C.J., was born on February 29, 1932, in Hammond, IN to Leslie Clyde and Cleo (Stevenson) Hallman. If you were to ask C.J. today how old he was, he would tell you 22. He loved telling people this to see if they caught on to the leap year date. He met and married the love of his life, Freda (Burchett) in 1951. In 1952, C.J. was drafted by the Army and served two years in the Korean War as a medical equipment technician. He enjoyed telling stories of his time there and how that shaped his appreciation for the medical and nursing profession. C.J. and Freda were married for nearly 70 years prior to her passing in early 2020. They had four wonderful children - Joyce, Linda, Nancy, and Larry.
C.J. learned the electrical trade working with his father. He was a journeyman electrician and a 54-year member and retiree of IBEW Local #1141. He was proud to be a part of the construction of many commercial buildings in the Oklahoma City area. He was an avid OU football fan and attended many games in his younger years with his brother. He was an early user of CB radios and enjoyed communicating with people all over the world. Later he became interested and taught himself how to install and operate satellite dishes. No one could ever operate his beloved 3D TV system connected to the large satellite dish he installed in his backyard. He was always tinkering with electronics and could fix anything! He continued to educate himself on computers and other high-tech electronics well into his 80s. After retiring, he and Freda enjoyed spending time at their property at the Lake of the Arbuckles. When Freda became wheelchair bound, C.J. lovingly took care of her every need. It really meant a lot to him to give her 20 years of care after she took such good care of him for the first 50 years.
C.J. was preceded in death by his parents, his sister Martha Lewis and her husband Bob, his brother L.D. Hallman and his wife Laura Lee, son-in-law Donald Hicks, and his beloved wife Freda. He is survived by four children - Joyce Hicks, Linda LaFevers and husband Jim, Nancy Bates and husband Mark, and Larry Hallman; three grandchildren - Ryan Bates, Heather Leonard and husband Casey, and Timothy Hallman and wife Ashley; two great grandchildren - Sofia Hallman and Elliot Leonard and a third one due in May; sister-in-law Phyllis Hinkle and husband Melvin; numerous nieces, nephews and other beloved family members and friends.
VER MÁS
VER MENOS
Servicios Previos
sábado,
20 noviembre, 2021
Graveside Service
En Memoria De
Clarence James Hallman
Ayude a contar la historia de la vida única de su ser querido. Deja un recuerdo o comparte una foto debajo para mostrar tu apoyo.