OBITUARIO
Richard Earl Brooks, Jr.
23 julio , 1957

–

17 noviembre , 2021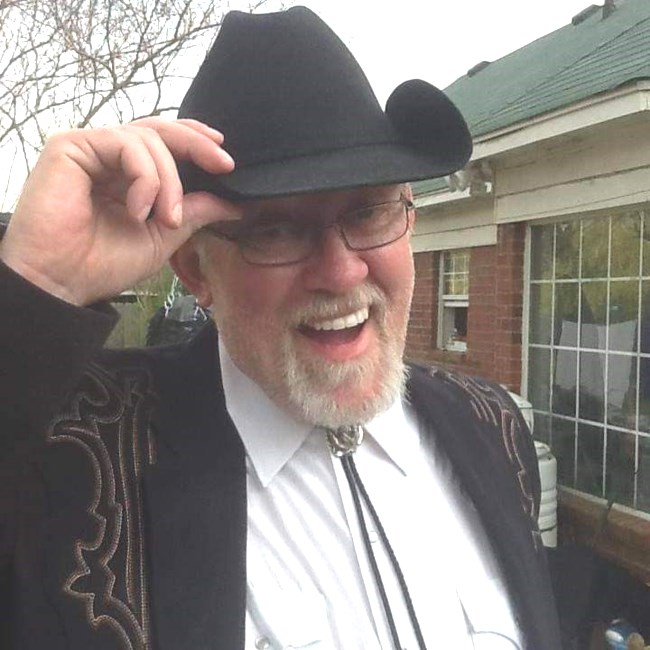 Richard (Rik) Brooks
Richard Brooks, better known as Rik, 64, died on November 17, 2021 after finishing his race for the Lord Jesus. Frankly he was surprised he lived this long, given his propensity to live like a daredevil most of his life. He was born in Atlanta, Georgia to Richard Brooks and Mary Anderson. Rik romanced and married Marylynn in Austin, which turned into the ride of her life. He leaves behind an exceptionally dysfunctional family who fully understood through his example that love is a verb.
He started his role of a father with sons Richie, Nathan (Kerri), and Timothy. Later he advanced to daughters Stephanie Williams(Ryan) and Nicole. Finally, he stepped up and took full responsibility for Marylynn's teenagers, Mary Madan (Birender) and Thomas Matthew Ward, after explaining to Marylynn "I can't love you unless I love them too." Special mention to his make believe son, nephew Derrek Brooks, who benefitted from Rik's encouragement to hold no boundaries in life. There are multiple grandchildren, the actual number is currently pending. Holding top honors is Mary Kathrine Siqueira with whom Rik would jam blues on guitars, Thomas Matthew Jr (Bubba) who engaged in deep thought and conversation with a very patient man and Ethan, an active toddler who enjoyed moving his grandfather's walker out of his reach.
Rik is survived by his father and step-mother, Richard and Carolyn Brooks, sisters Kathy Byford (John), and Debbie Brooks. He leaves his brothers David Anderson (Danielle) and Russell Brooks (Cathy) to continue his legacy of dangerous living and larger than life ambitions. Preceding him in death is his mother, Mary Anderson, his step-father Ansel Anderson and little brother Lance Anderson.
After serving two tours in the Army in Viet Nam and Italy he earned his master's degree in computer science which launched a forty-year career in programming. In those years he was best known for his body of written works which included six published books on Powerbuilder and countless magazine articles. He frequently chose the bolder, harder roads to achieve the senior positions. Rik would explain his grandfather taught him to do what others won't do which will result in the ability to achieve what others can't. His career moved him through seven states and from Wall Street to Las Vegas. He lectured on national stages and was tapped as a luminary in his field.
Never in his life was Rik boring. Throughout his seasons he embraced sky diving, dancing, guitars, sketching, performance street magic, body building and perfection of Italian cuisine. He approached unknown skills as a challenge and would fearlessly move forward while others would shrink back. He instructed us to remember him as a soldier, responsible and dependable, courageous and outrageous, and most importantly faithful to the Lord Jesus.
Rik was a gregarious man who maintained an active social life, primary at the doctor's office and at church. Special thanks is extended to the office of Dr. John Allen MD for cracking the code to help Rik enjoy his last years and to the supportive family at Great Commission Church for loving him unconditionally.
The most important accomplishment in Rik's life is the sacrifice of the Lord Jesus to patiently bring him to faith. For over forty years Rik was a staunch atheist. With his intellect he ground down the opposition with relish. Once God made His reality known to Rik, he turned to the bible knowing there is no other truth. Today we can report he has finished the fight and is enjoying the fullness of being with the Lord Jesus. He promised to save Marylynn a seat.
So join us. All are invited to drop the contention, lose the division, forget the politics and celebrate our God and his marvelous care of an extraordinary man at services on December 4, 2021 at 10:30 am at Great Commission Church in Olive Branch.
Being a practical family of faith, in lieu of flowers please consider donating to Great Commission Church Mission Fund in honor of Rik Brooks.
Arrangements are facilitated kindly and professionally under the direction of Brantley Funeral Home.
VER MÁS
VER MENOS
FAMILIA

Marylynn Brooks

Wife

Richie, Nathan (Kerri), and Timothy, Stephanie Williams (Ryan) and Nicole

Children

Mary Madan (Birender) and Thomas Matthew Ward

Stepchildren

Richard and Carolyn Brooks

Father and Stepmother

Kathy Byford (John) and Debbie Brooks

Sisters

David Anderson (Danielle) and Russell Brooks (Cathy)

Brothers

Mary Anderson

Mother (deceased)

Ansel Anderson

Step Father (deceased)

Lance Anderson

Little brother (deceased)
DONACIONES

Great Commission Church Mission Fund
Servicios Previos
sábado,
04 diciembre, 2021
Memorial Service
En Memoria De
Richard Earl Brooks,
Ayude a contar la historia de la vida única de su ser querido. Deja un recuerdo o comparte una foto debajo para mostrar tu apoyo.