OBITUARIO
Edgar "Ed" Lee Reynolds
25 abril , 1947

–

1 enero , 2019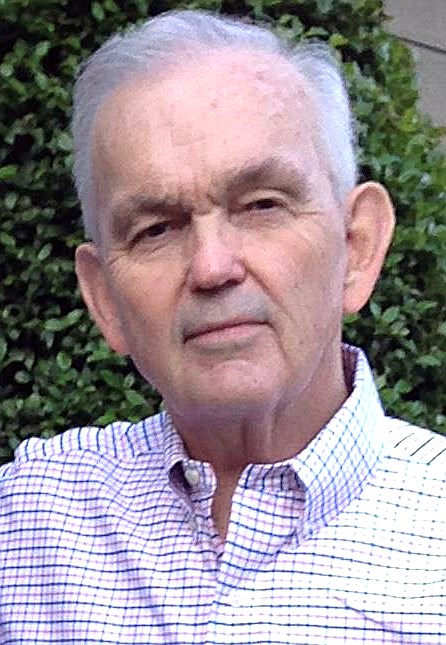 Edgar (Ed) Lee Reynolds, 71, of Cumming, Georgia passed away on Tuesday, January 1, 2019 following a four year battle with pancreatic cancer. At the time of his death, he was surrounded by his wife and daughters. Ed was born April 25, 1947 in Greenville, Alabama to Mr. Harry Lee Reynolds and Mrs. Clarice Mae Gibson Reynolds. He was raised in Montgomery, Alabama where he was a Boy Scout and attended and worked at YMCA Camp Rotary (now YMCA Camp Chandler). He graduated from Robert E. Lee High School in 1965. Ed was a member of Capitol Heights United Methodist Church where he was active in the UMYF. There he met the love of his life, Margaret (Peggy) Reed McLean. They married on February 18, 1967. Ed earned a Bachelor of Science in Electrical Engineering from Auburn University in March of 1970 and a Master of Business Administration from the University of Alabama in August of 1986. Be assured however, despite his advanced degree from UA, he was an Auburn tiger through and through. While in school at Auburn, Ed co-oped with South Central Bell and accepted a job with them in Mobile, Alabama upon graduation. His 40 year career with the Bell System took him to New Orleans, LA, Basking Ridge, NJ, Birmingham, AL, Washington, D.C. and finally to Atlanta, GA where he and Peggy lived for the last 30 years. He served as chief executive for a number of BellSouth wireless entities and retired as President of Network Operations for Cingular Wireless (now AT&T Wireless) in January 2007. Ed was a former executive committee member of the North American GSM Alliance, the CTIA Executive Committee and Board and the PCIA Board of Directors. He was named to the initial Board of Directors of FirstNet, and served from 2012 until February 2018 to build and deploy the nationwide broadband network dedicated to first responders. He also served on the FCC Network Reliability and Interoperability Council, the industry advisory board for Electrical and Computer Engineering at Auburn University and on the Wireless Advisory Board and the Annual Engineering Council at Auburn. Ed was a member of the Robert E. Lee High School Hall of Fame, the State of Alabama Engineering Hall of Fame and, most recently, the Wireless History Foundation Hall of Fame. Ed received the Distinguised Auburn Engineer award as well. While hard work was important, Ed knew how to have fun and enjoy life. He loved his family with all his heart. Even with his distinguished career, he always made time for special events for his daughters and grandchildren. While in New Jersey, he served as a volunteer fireman. He enjoyed golf, country music, ALTA tennis, researching his family history and, of course, tailgating and watching Auburn football! Ed was preceded in death by his parents and his brother, Mr. John David Reynolds. He is survived by his wife of nearly 52 years, Peggy and their beloved dachshund, Cami, daughters Michelle Albers (Paul) of Woodstock, GA and Kimberly Epperson (Derrek) of Opelika, AL and six grandchildren, Miller Albers and fiancé Katie Queen of Auburn, Alabama, Annslee and Reed Albers of Woodstock, Georgia, Katelynn Epperson of Auburn, Alabama and Kristopher and Kyle Epperson of Opelika, Alabama, along with three aunts, Ms. Layne Reynolds of Greenville, Alabama, Ms. Jean Reynolds of Geneva Alabama, Ms. Carolyn Hinson of Millbrook, Alabama and a host of other family. The family would like to thank the doctors and nurses of Atlanta Cancer Care and its infusion center, especially Ms. Cicely Garrett along with the doctors and staff at M.D. Anderson Cancer Center in Houston, Texas. Visitation will be held on Monday, January 7, 2019 from 5:00 pm to 8:00 pm at the Roswell Funeral Home in Roswell, Georgia. A Celebration of Life Service will be held on Tuesday, January 8, 2019 at 1:00 pm, preceded by a one hour visitation, at Alpharetta First United Methodist Church in Alpharetta, Georgia. Pallbearers will be Ed's first cousins: Robert Reynolds, Tim Reynolds, Anne Henderson, Bobby Reynolds, Kin Reynolds and David Reynolds. The family requests that those attending the service wear orange and blue to honor Ed's deep love for and devotion to his alma mater, Auburn University! Gifts may be made in memory of Ed Reynolds to the Auburn University Foundation for the Reynolds Family Endowed Scholarship in the Samuel Ginn College of Engineering with checks mailed to 1320 Shelby Center, Auburn University, AL 36849 Attn: Vicki Hudson or to YMCA Camp Chandler with checks mailed to P. O. Box 2336 Montgomery, AL 36104.
VER MÁS
VER MENOS
En Memoria De
Edgar "Ed" Lee Reynolds
Ayude a contar la historia de vida única de su ser querido. Deje un recuerdo o comparta una foto o video a continuación para mostrar su apoyo.