OBITUARIO
Jack Leond Halvorsen
27 julio , 1926

–

9 marzo , 2021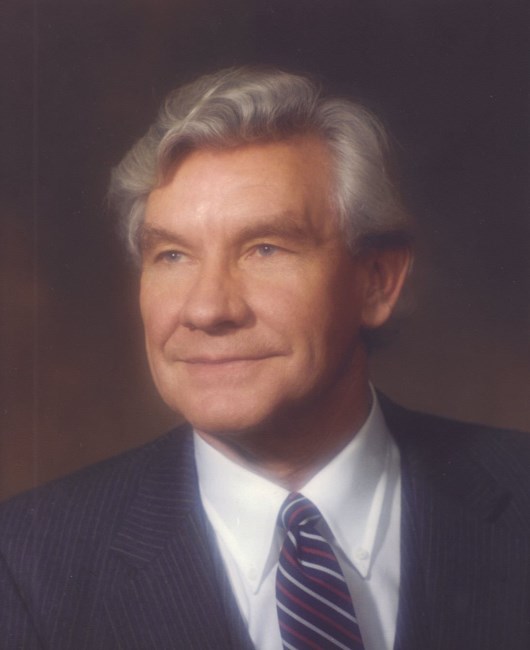 Jack Leond Halvorsen passed away March 9, 2021 in Salt Lake City, Utah. He was born to Joseph L. Halvorsen and Edna Mary Foster on July 27, 1926 in Salt Lake City, Utah. He attended South High School and the University of Utah where he completed an electrical engineering degree. He received a master's degree from Stanford University with a control systems emphasis. On March 5, 1951 Jack married MarGene Poulson Halvorsen in the Salt Lake Temple of the Church of Jesus Christ of Latter-day Saints. Jack will always be remembered for his kindness, caring, infectious smile and bear hugs. He was a natural leader and was excited to teach and share his many interests with others. He was a dedicated youth mentor and was involved for many years as a leader in the Boy Scouts. He was always interested in learning about the world around him and was constantly and aggressively seeking knowledge throughout his entire life. Jack was an avid snow and water skier, windsurfer, mountain biker and mountaineer. He loved being in the wild and enjoying the beauty of God's creations. He was a loving and supportive husband, father, grandfather and great-grandfather. At the tender age of 16 Jack moved to San Francisco to be trained as an aircraft mechanic where he worked on large cargo and passenger sea planes. This led to service in the Navy where he continued to maintain and repair large amphibious aircraft. He later joined the U.S. Army Air Corps which became the U.S. Airforce. There he began his training and study of guided missile systems. Jack was a gifted and accomplished engineer. He was heavily involved in the early stages of development of guided missile technology which enabled later space travel and exploration. At Montek, Electro Controls and culminating at Evans & Sutherland Computer Corp., his contributions were a driving force in creating innovative and ground-breaking advances in his field. Jack was active in the Church throughout his life and served diligently in many church callings. He served his first mission in Hawaii as a young man where he obtained permission for he and his companion to become the first missionaries to serve at the leprosarium in Kalaupapa on Molokai. He later returned to the islands to serve a 12-month mission with his wife in the Hawaii Honolulu Mission where he served in the Information Technology Department at the Polynesian Cultural Center and the Laie Temple. He and MarGene also served as workers in the Salt Lake Temple for two years. Jack often shared his strong and powerful testimony and loved and served the Lord right up to the very end of his life. He is survived by his children: Eric (Nancy) Halvorsen, Chris (Terri) Halvorsen, Mark (Lorie) Halvorsen and Greg (Cathryn) Halvorsen; 17 grandchildren and 19 great-grandchildren. Jack was preceded in death by his wife MarGene Poulson Halvorsen; his parents; his siblings: Donna Halvorsen, Darlene Lovato, RaNae Adamson, Ronald Halvorsen, Lois Halvorsen and Lorraine Halvorsen; and his grandson Trevor Richard Halvorsen. Funeral Services will be held Saturday, March 20, 2021 at 11:00 a.m. at the Mount Olympus North Stake center located at 4176 South Adonis Drive, Salt Lake City, Utah. Due to COVID safety concerns the service will be limited to family members only. We cordially invite all to attend the service by copying and pasting this link into your browser https://www.youtube.com/watch?v=w_eNO5j4Wk4. Viewings for family and friends will be held Friday, March 19, 2021 from 6:00 to 8:00 p.m. at the Wasatch Lawn Mortuary located at 3401 South Highland Drive, Salt Lake City, Utah, and also one hour prior to services at the church. Interment will be at Wasatch Lawn Memorial Park. To leave condolences for the family please visit www.wasatchlawn.com.
VER MÁS
VER MENOS
FAMILIA

Eric (Nancy) Halvorsen

Son

Chris (Terri) Halvorsen

Son

Mark (Lorie) Halvorsen

Son

Greg (Cathryn) Halvorsen

Son

Jack is also survived by his 17 grandchildren, 19 great-grandchildren and many other family members and friends who will cherish his memory.
En Memoria De
Jack Leond Halvorsen
Ayude a contar la historia de vida única de su ser querido. Deje un recuerdo o comparta una foto o video a continuación para mostrar su apoyo.