OBITUARIO
Ralph George Beyrouti
9 julio , 1984

–

30 julio , 2022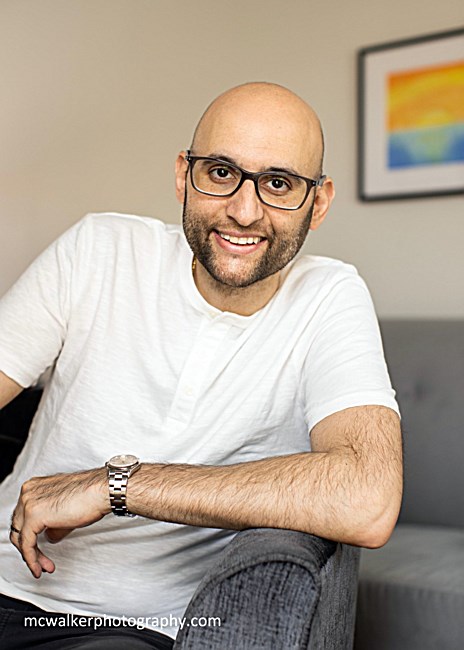 RALPH GEORGE BEYROUTI July 9, 1984 – July 30, 2022 Ralph George Beyrouti was born on July 9, 1984 in the city of Jeddah on the Red Sea in Saudi Arabia, where his dad went to work due to the civil war going on in his home country, Lebanon. In 1988, the family moved to Clearwater, Florida where Ralph and his sister Laura, who is one year older, went to St. Cecelia Catholic School until 1992 when the family moved to Dubai. Ralph attended Emirates International School there. The family then moved to Riyadh for a couple years, where Ralph attended Saudi Arabia International School. In 1996, the family moved back to Lebanon after the civil war was over and the country was safe. Ralph went to middle school at International College and high school at Eastwood College, from where he graduated. In Lebanon, Ralph made a lot of friends, many of them are still very close even though living in different parts of the world, USA, Canada, Australia, Dubai, and Lebanon. After high school, Ralph attended one year at the American University of Beirut, before moving back to the US, where he attended St. Pete College and then USF from where he graduated with a BA in Business Management. While in the US, Ralph became very close to his uncle Jay; his aunt, Berthe, and cousin, Mounir, who will all do anything for Ralph. While studying at USF, Ralph worked at Northwestern Insurance as a trainee before graduating in 2008. He then moved to New York where he worked at his friend Fadi's company in auto parts for over a year before returning to Florida in 2011. He then started working for Sodexo company, first at Bayfront Medical Center in St. Pete, then in Orlando and back to Tampa, where he has been working as Director of Operations at UT Dining Services since then. Ralph was a successful manager and businessman with good leadership and excellent communication skills. In 2014, Ralph and Sarah met in Madeira Beach and both agreed the chemistry was unmatched. They both enjoyed world traveling, upscale dining, and the finer things in life. Throughout their years together, they traveled to the most amazing places in the world including: Bora Bora, Lebanon, Hawaii, Paris, Amsterdam, Jamaica, and so many other beautiful locations. In 2018, Ralph was diagnosed with cancer, however this did not stop him from living his life. He proposed to Sarah and they had the most beautiful wedding on December 31, 2019. Ralph and Sarah would frequently travel to Houston, Texas for Ralph's medical treatments and while in Houston, he would search for the best restaurants around. In 2022, Ralph had the opportunity to join a clinical trial in Houston, which required the two of them to temporarily relocate. Despite his medical condition, Ralph always had a dream of having his own family and continuing his Beyrouti legacy. While in Houston, they welcomed their baby boy, Charles Ralph Beyrouti on April 17, 2022 (Easter Sunday). Being a father filled his heart with more love than he could have ever imagined and he was so proud to have a son. Ralph is an exceptional person who loved his family and friends dearly and they loved him in return. There was something magical about Ralph. People, regardless of age, were attracted to him naturally. He was always positive, cheerful and had a lot of charisma and self-confidence. Ralph loved his home country, Lebanon as much as his adopted country, the USA. Ralph loved to live in class, he loved cooking and grilling as well as going to new and fancy restaurants. His favorite foods were sushi, pizza, and Lebanese food. He enjoyed fast cars, especially his Tesla. You could often find Ralph monitoring the stock market and tinkering with other investments. He loved to travel, especially to exotic places. In brief he liked the good life. Ralph is survived by his wife, Sarah Walker Beyrouti; son, Charles Ralph Beyrouti; parents, George and Lola Beyrouti; sister Laura (Jimmy) Pereira; nephew Joseph Pereira; uncle and aunts, Jay (Linda) Beyrouti, Berthe (Michel) Honein and Nohad (George) Ayoub. Ralph is preceded in death by his grandparents and his maternal uncles, Alexandre Saade and Dany Saade and is survived by Katia Saade (Alexandre's wife) and Nathalie (Dany's wife) and many cousins to cherish his memory
VER MÁS
VER MENOS
FAMILIA

Sarah Walker Beyrouti

Wife

Charles Ralph Beyrouti

Son

George Beyrouti

Father

Lola Beyrouti

Mother

Laura (Jimmy) Perreira

Sister

Joseph Perreira

Nephew

Jay (Linda) Beyrouti

Uncle

Berthe (Michel) Honein

Aunt

Nohad (George) Ayoub

Aunt

Ralph is preceded in death by his maternal uncles, Alexandre Saade and Dany Saade and is survived byKatia Saade (Alexandre's wife) Nathalie (Dany's wife) and many cousins to cherish his memory.
En Memoria De
Ralph George Beyrouti
Ayude a contar la historia de vida única de su ser querido. Deje un recuerdo o comparta una foto o video a continuación para mostrar su apoyo.